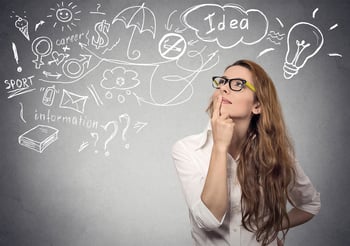 There comes a time in everyone's career when it's time to make an upgrade. In order to progress beyond your current position, you might require new or upgraded credentials. Even if these credentials aren't required, they can give you a competitive edge when applying for attractive jobs.
Choosing which credentials to invest your precious time and hard-earned money in can be an overwhelming decision. Here are seven tips for developing a plan to strengthen your credentials.
Research Industry Needs
Start your journey by researching what credentials are valued within your industry. You can accomplish this task by reviewing job postings online and seeing what would be required for you to advance. You can also take a proactive approach by looking at the gaps in your current experience and how you can get ahead of the curve as the industry evolves.
For example, if you're a registered nurse looking to advance your career into pediatrics, taking a course on common pediatric ailments and patient care. Having extra credentials in your desired specialty will showcase your expertise and interest beyond a general nursing degree.
Consider Cross-Training
In addition to in-demand skills and credentials within your chosen career path, it can also be beneficial to look at complementary credentials. Look at cross-training opportunities that don't fall under the requirements for a job but get alluded to in the additional skills section. For example, a marketing specialist who creates launch plans for new products would benefit from having financial analytic credentials as well.
When hiring managers create a job post, they don't necessarily consider the complementary skills that could bring added value to the position. When expanding your resume, don't be afraid to think outside the box.
Look at Prerequisites
Another important consideration when devising a plan to boost your career credentials is the prerequisites for taking a course. Many courses require that you have other credits or coursework completed before you enroll. Unfortunately, many experienced professionals discover that their university grades from twenty years prior outweigh their years of proven experience in the field.
Fortunately, there are plenty of excellent certification and skill-expanding courses with minimal prerequisites that can add value to your resume. Be sure to look at the fine print as you explore your options.
Measure Opportunity vs. Cost
Once you have a better idea of your opportunities for improvement, it's time to weigh the costs. In other words, you'll need to consider the cost (both monetary and time) of obtaining these credentials versus what they'll do for your career.
The simplest way to visualize which opportunities are right for you is to create an opportunity cost matrix. Create a grid with four squares and label them as follows:
High cost, high return
Low cost, high return
High cost, low return
Low cost, low return
Classify your options based on the time and resources required versus their impact on your career. Then, determine which options make the most sense for your long-term plan. You can eliminate low return options immediately. You may determine that the low cost and high return options are a focal point for now, with the high cost, high return options are something you explore in the future.
Set Goals
Next, set long and short-term goals to obtain the credentials you want. It's beneficial to identify the ultimate goal and reverse-engineer the steps to get there. Be sure to add action-based steps to clarify the path forward.
For example, you determine that you want to get your master's in teaching. You outline the educational requirements to get you there, how many courses you'll need and the timeframe. Then, it would help if you broke it down further into how many hours you'll complete each week and how you'll finance this experience.
By breaking your goals into smaller, actionable steps, you'll keep moving forward and making progress in your overarching career goals.
Find a Mentor
Next, find someone in your industry who has walked this path before. Finding a mentor can help you learn from the mistakes of others so that you don't repeat them yourself. A mentor can help you determine the best path forward and clarify which credentials will be most beneficial.
Discuss Your Learnings
Finally, talk about what you've learned. In addition to having credentials on your resume, it's also valuable to have a solid social media presence through which you showcase your passion and expertise. Start discussions on LinkedIn, and you'll get an additional edge on the competition when applying for new jobs.
With these seven tips, you'll determine which credentials can help you obtain your career goals and formulate an effective execution plan.
About the Author: Wendy Dessler is a super-connector who helps businesses find their audience online through outreach, partnerships, and networking. She frequently writes about the latest advancements in digital marketing and focuses her efforts on developing customized blogger outreach plans depending on the industry and competition.