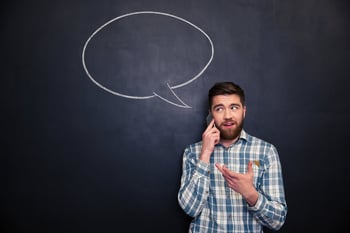 Soft skills are the human skills that influence how a person works and communicate with others in a dynamic environment. In an organization, soft skills would be considered attributes such as the ability to take initiative, to network with clients, to work effectively in teams, to lead a team, etc.
Unlike some of the technical aspects of people's jobs, the soft human aspects cannot be replaced by technology. And this is the reason that people with impressive soft skills usually have an edge above other employees within a company.
Some people are naturally born with certain soft skills, but these skills can also be taught through structured soft skills training.
What is soft skills training?
Soft skills training involves teaching an individual how to improve various attributes, such as their speech, body language, behavior, etc. Having soft skills empowers professionals and gives them the confidence to seize opportunities and create an impressive personal image. Here are a few of the common modules included in a soft skills training program:
Employability and Job Skills Training

Behavioral Skills Training

Etiquette Coaching

Personality Development Training

Confidence Coaching

Vocal and Verbal Communication Training

Team Management and Motivation Training

Public Speaking and Presentation Skills
Why is soft skills training so important?
Many organizations depend on networking and relationship building to successfully operate their business. Therefore, if employees don't possess the soft skills needed to communicate well with others, success is unimaginable in the corporate world.
As many companies are beginning to use AI tools to perform various job duties, they need to make sure their human employees have excellent soft skills to perform the tasks that AI cannot do. So, it's evident that soft skills are just as important as technical and domain-related skills nowadays.
Why you should consider a career as a soft skills trainer
Since the need for employees with soft skills is higher than ever, the need for soft skills trainers is inevitably higher than ever as well. A soft skills trainer can explore several different career paths, such as:
Becoming a Corporate Trainer
Becoming a corporate trainer is a perfect career decision for anyone who is passionate about training, but also wants a taste of the corporate world. Corporate trainers can expect to earn a favorable salary every year as long as they are certified and experienced. People in this position would typically be responsible for training employees on:
Leadership skills

Delegation skills

Networking skills

Presentation skills

Communication skills, etc.
Offering Soft Skills Training in Schools and Colleges
Most colleges/universities, and even high schools, have realized the importance of teaching soft skills to students before they enter the job market. And this has created huge opportunities for soft skills trainers!
Soft skills trainers can earn a living by taking up the meaningful role of teaching students and helping them build a strong foundation before trying to find a job. Displaying one's soft skills during a job interview can certainly help students land their dream job!
Setting up your Own Soft Skills Training Institute
As a soft skills trainer, you can even set out to become an entrepreneur. Once certified in soft skills training, you can set up your own training company and be your own boss. Here's why setting up your own soft skills training organization could be a great career path:
You can work on your own time

You don't need a brick and mortar space; training can be done over the Internet if you choose to do so

You can attribute your career success to yourself which would be very fulfilling

You can choose who you work with and build your own curriculum
Soft skills training is a great career option for anybody who has great communication and interpersonal skills. So, for anyone who thinks they would enjoy this profession, just make sure you get the proper certifications, and you'll be on your way to a career you love!
About the Author: An award-winning Image Management Professional, Suman Agarwal has helped students, home-makers, women on sabbatical as well as people seeking second career alternatives to explore Image Management and Soft Skill Training as a vibrant professional choice. She frequently writes blog posts about the urgent need of image consulting professionals and soft skill trainers in the 21st century and loves guiding people in exploring lucrative career options. Write to her at sumanagarwal@imageconsultinginstitute.com to seek advanced career guidance.
LinkedIn: https://in.linkedin.com/in/sragarwal