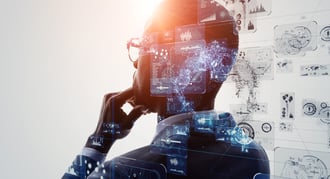 When it comes to managing your business efficiently, you've got to be careful. This is an area where a new business owner can't afford to make a mistake. One of the very best things that you can do is to outsource your IT management. This will give you efficient control of your systems and finances.
1. Outsource Your IT Management
The best way to handle any IT issues you may have is to hire an expert-level IT solutions professional. This will be key in addressing the inefficiencies that confront you at this juncture. Outsourcing will save you a great deal of time, energy, and money in the long run.
Consider how much it costs you to employ someone in your own office to handle these issues on your behalf. If you are running a small start-up operation, this person may also be tasked with other duties. This creates a situation where your workers are stretched thin with no foreseeable solution, creating unwanted inefficiencies.
However, if you outsource these duties to a third-party expert, your workers will be able to concentrate on their primary responsibilities with no outside distractions. Simultaneously, you can rest easy in the knowledge that a single-minded pro is handling your IT management issues. This is one task that profitably delegates itself.
Keeping control of the costs that your various systems entail is paramount to the survival of your business. You need to know exactly how much you spend on keeping all of your hardware, software, and other systems in good shape. You also need to know to what extent the maintenance of these areas is detracting from your profits.
This is the kind of oversight best left to a third-party IT management expert care. They will be able to give you an objective view of your expenses in this area. They will also advise you on limiting your spending in some areas to free up the funds to concentrate on other, more profitable activities.
2. Upgrade Your IT Security
Another critical reason to upgrade your managed IT services is to give your business an improved security level. This is crucial in an age of rampant industrial spying, hacking, and phishing attacks. The more security your business had, the more comfortably and profitably it will run.
Recent studies have shown that businesses that lose data will be out of the running quickly. As a result, you need to be sure that all of your company data and intellectual property are fully secured. This is another area where you won't do yourself any favors by giving your in-house employees the task.
Instead of trusting such sensitive operations to an amateur, it's much better to leave them in the hands of a service that has the skills and experience to do the job right. This will give you the peace of mind that you need to focus on other tasks that demand your attention.
The world of internet security is one that is in a rapid and constant state of flux. New changes are being introduced on a day to day basis. The purpose of these new developments is to deal more efficiently with new and growing threats.
Having a third party service that is entirely up to speed on all of the latest changes will be an absolute boon. This is an area where you may benefit without even being aware of it. If you aren't a web security expert yourself, it's best to leave this sensitive task to a proven pro.
Outsourcing is the Savvy Solution
When it comes to managing your business, you need to know when to delegate tasks. One of the most significant areas you need to outsource is your IT management. Doing so will put you in the driver's seat when managing resources and controlling expenses. It's a move that experts in all industries will heartily recommend.
Author's Bio: Stephanie Caroline Snyder graduated from The University of Florida in 2018. She majored in communications with a minor in mass media. Currently, she is an Author, a Freelance Internet Writer, and a Blogger.