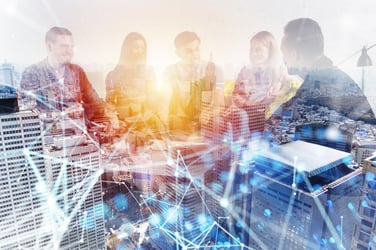 If your organization intends to draw in the best candidates, then you must have a strong recruitment strategy. Sometimes, to recruit the top prospects, you have to think outside of the box, or in more literal terms, outside of your city. Even if we wish it were true, every qualified candidate you seek will not live within a 20-mile radius, so it is time to start thinking long-distance.
You're likely thinking that it is easier said than done, but recent advancements in technology allow recruiters to reach out to anyone at a moment's notice to not only speak to them on the phone but also conduct a full-scale interview on the spot.
All there is left is to convince the candidate to relocate, and you can do that by providing enticing details about your current location and explaining why moving is within their best interest. Let's talk about how to do just that.
Benefits Of Looking Outside Of Your Community
This topic of looking outside of your community for the top talent should have you thinking more about your current recruitment processes and strategies. It is important for recruiters to not be limited by distance and convenience and instead be driven by the desire to find the best person for the job. By recruiting deliberately and optimizing your hiring life cycle, you can find folks who not only have the skills you require but those who will also fit well within your culture and show a potential for growth.
If you have a particular role that you are trying to fill, but the people you've interviewed within your community are not fitting the bill, then casting a wider net could help your organization find the people with the experience that you desire. The person who checks all the boxes may live on the other side of the country.
In addition to finding the right candidate, a big benefit of looking long-distance is the ability to diversify your employee pool. Companies that thrive typically have a diverse group of people within their organization who each have varying education experiences, backgrounds, and approaches to the job.
Casting a wider net could also bring you more bilingual employees. When your organization can communicate with people from all cultures, the sky's the limit to where your business can go.
Perks Of Your City
Once you have found the perfect candidate that meets your needs, how do you convince them to uproot their lives and move thousands of miles just to work at your organization? The answer is to build up the company's location and tell them all the great perks and attractions that the area has to offer.
Think about what you like about where you live. Are there great museums that you can talk about or amusement and water parks that they will live near? You could even talk about your city's famous food or the amazing beaches.
A great strategy is to tell the candidate about the nicest, cleanest, and safest neighborhoods where they could potentially find a home. Research the neighborhood and provide statistics so the candidate knows you are coming from a place of honesty. You can talk about the positive crime statistics or mention that your city was named on a "best places to live" list. If you know that the applicant has children, you can talk about the local schools and provide stats about the success rate of the faculty and students.
Recruiters would also be wise to consider where the candidate currently lives and pitch what your city offers that their community does not. For instance, someone who lives in the Midwest might be excited about the opportunity to own waterfront property. If your city is on the coast, recommend neighborhoods on the water and tell them about the breathtaking views and how a waterfront home can be an amazing investment.
You could also put a focus on the weather. If you are recruiting someone from the east coast that is subject to cold temperatures and snow, and your city is warmer, mention the difference and the activities they can enjoy year-round.
Money Talks
While living in a nice, warm climate is enough for some candidates, many others will be motivated by money. In addition to the salary you will be providing, you should talk about the other financial factors that are specific to your city. Is the tax rate where you are lower than where the candidate currently lives? If so, mention it.
A lot of focus should be placed on the cost of living in your city. Recruiters should run an analysis of the cost of living where the company is located versus where the candidate currently lives. Mention specific differences that will attract them.
For instance, are home prices lower, thus providing more bang for their buck? How about the price of groceries and gasoline? If your prices are better, bring it up. The best way to go is to create a cost comparison chart and send it over to them, so they have something to review and show to their families.
Your organization can further sweeten the job offer by providing a relocation package to qualified candidates. The best packages will provide several valuable perks that the candidate can utilize during the move so they aren't paying out of pocket.
Things like insurance coverage for the move, temporary housing, auto travel reimbursement, and supplying a professional moving company will make the candidate feel much better about moving across the country and prove that your company values them and wants to have them on board.
As you can see, convincing a candidate to move across the country to work for your organization will take some time and careful planning, but finding that perfect employee will make your efforts well worthwhile. Give it a try and watch your company grow and thrive.
About the Author: Sam Bowman writes about people, tech, wellness and how they merge. He enjoys getting to utilize the internet for community without actually having to leave his house. In his spare time he likes running, reading, and combining the two in a run to his local bookstore.