When you stop to think about, the act of recruiting hasn't change since the phrase human resources management was coined. What has changed dramatically over the decades is the process in which candidates find and engage with your organization.
With the rapid adoption of new HR technologies, it can feel like you're chasing recruiting trends instead of using them to power talent acquisition.


---
Download this eBook for the complete guide to reimagine and optimize your recruiting process
---

Mainly because the recruiting tools and HR technologies are evolving at lightning speed. Back in 2012, TLTN predicted the massive shift to digital and social media recruiting. Just one year later, Smart Recruiters told the recruiting industry to prepare for Google indexing and mobile recruiting as the next wave of the future. Here we are in the "future", and how many of these digital recruiting trends has your company mastered?

5 Steps to Optimize Your Recruiting Process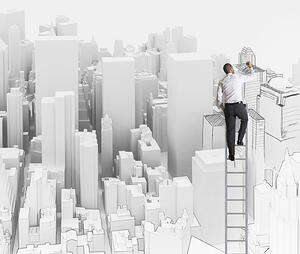 If social media recruiting, HR technology reporting, employment branding or candidate sourcing are part of your top HR leadership challenges, you aren't alone. All four of these operations make up your organization's recruiting process. The issue that many organizations run into when one or more of these operations are failing is deciding how to course correct without breaking the entire process.
Use the steps below to guide your evaluation of your organization's recruiting strategy from start to finish. For the complete guide, take a look at Yoh's eBook.

Evaluate Your Current Process
As you can imagine, there is a bit of decision making that goes into evaluating the effectiveness of your recruiting process. Simply "doing what we have always done," or going back to old processes without analysis is a recipe for disaster


Collaborate With The Business
Surprisingly, many companies still continue to isolate their talent needs from their recruiting process. While recruitment is clearly a service to the business, it is essential for the two to behave as mutual partners rather than customer and provider.
Categorize Hiring Demand
Hand in hand with collaboration should be the categorization of the talent demand. Significant reductions in the workforce, unplanned spikes in hiring, and vague workforce plans can lead to reactive hiring and unnecessary costs and delays.
Determine The Budget
Defining the overall cost of recruitment to establish accepted cost-per-hire metrics is critical. This will help you build a holistic talent acquisition program that will deliver the appropriate level of quality.
Perform A Cross-Functional Analysis
The funny thing about economics is that it seems that even the smartest economists in the world are rarely 100 percent accurate with their projections. The same holds true for workforce planning and recruitment.

Here's the thing. Change isn't easy. But to expect improvements in your recruiting process, you have to accept that something needs to change. To get started down the road of least resistance (and less finger pointing), it's about being realistic, analytical and resourceful when critically evaluating your organization's recruiting process.
Keep in mind, understanding how to effectively manage and track the core of talent acquisition, or the recruiting process is no longer a nice-to-have, but a must-have for any successful talent acquisition professional.