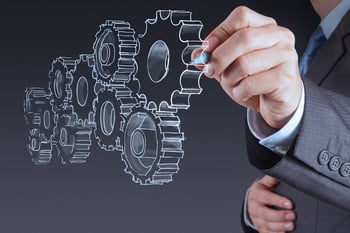 Gaining professional success can often be about knowing "how to sell yourself". Self-promotion will differentiate your level of success in your chosen industry, but you need to use the right approach.
Adopting the right mindset and using optimal PR tools can provide you with the exposure increase you are targeting. But, which exactly are the most appealing resources available?
Here are the top 10 strategies to look into:
1. Business Cards
While many might consider business cards a thing of the past, you should know that they still function as an effective self-promotion strategy. Marketing yourself via print remains an easy way to drive interest. You never know when you'll need to make a quick first impression, and a carefully designed business card can work in your favor.
Connecting with people who still value print
A long-lasting offer – prints stick around
Deliver essential contact information easily and in multiple circumstances
Give a personal touch
Building trust
Regardless, if you are attending a conference, or simply come into contact with someone who might show an interest in your professional activities, having a business card to hand out quickly will provide you with increased exposure.
However, for an effective approach here, you should carefully consider the design of the print. From color and typeface to logo and images, choose every design element properly, to ensure the highest visual impact.
2. Social Media
You don't need to research the topic that much to acknowledge the impact social media has nowadays. Twitter, Instagram, Facebook – these network channels have become impressively influential in recent years, allowing brands to stay in touch with their target audience.
A powerful online presence is critical for self-promotion, so creating an account on the most popular platforms and becoming an active member of these channels is recommended. These digital communication channels come with impressive potential, and a social media strategy could provide you with the professional advantages you are targeting.
Active posting will make a difference in your online visibility. Create high-quality content that followers will actually enjoy reading and sharing. Ask questions, encourage socialization and engage with your social media community as often as possible.
3. Updated Website with Great Content
A website is an essential component of an online self-promotion strategy plan - a platform where you can showcase your skills and professional performance, accessible to anyone online. Your site can function as a virtual business card.
Because you want to illustrate professionalism and inspire trust, keeping the site updated and relevant for your target audience is a priority here. But, how can you do that? Through content.
Develop engaging content that draws visitors to your platform, but also keeps them coming back, and update the site with fresh updates regularly.
Focus on your audience's interest and address relevant topics
Maintain quality by creating strong, interesting and readable content, free of grammar and spelling mistakes via the help of editing tools and services
Make it actionable
Link to more content that can help
4. Professional Portfolios
How can you ensure people see you as a trusted professional? Your audience should have access to examples of your work, in order to conclude whether your abilities are the ones they are looking for.
Checking out your work needs to be an available option for any potential customer/client.
Let's say you are a photographer. The easiest way to promote yourself is by putting together a portfolio of your best photographs, and posting it on your site or sharing it via other media channels. The same goes for other fields of practice, such as graphic design.
Those looking over your portfolio can easily figure out if they like your style and would benefit from a potential collaboration with you.
5. Web-based Business Directories
List yourself! It's a rather obvious solution, but neglected by many. Web-based business directories are an affordable self-promotion method that anyone can access at any given time. The results from this marketing technique alone might not cover the extent of your demands, but can increase your exposure on the internet.
A digital consumer is likely to turn to regular listings, when they are searching for a particular service or product, and being present on the right sites can increase your odds of getting found. Freelancing directories and LinkedIn are just two popular options here. You can even place an ad on well-known sites, such as Craigslist.
The best part about these directories is that you can usually list your service for free, and this can matter when you are just starting out and need to keep your self-promotion budget in-check.
6. Radio
Do you have some connections in the radio industry? Now it's time to use them to your advantage. Radio advertising is an old-school strategy, but still working in today's digital era, especially if you are targeting a local audience.
Join in on a podcast talk. If you have the opportunity to be part of a radio discussion on a topic relevant to your field, this can contribute to your local exposure.
Invest in a Radio ad. Advertising via radio isn't as expensive as it used to be, and it's a great way to reach out to a specific audience.
Find the right way of audio-sharing your message.
Make sure to give enough contact information, without going overboard with self-promotion.
There will always be radio listeners, and some of them could show an interest in what you have to offer.
7. Videos
From small businesses to large corporations, videos are highly popular when it comes to advertising. Using a video for self-promotion purposes can bring better outcomes than you'd expect. Video content remains one of the most effective marketing strategies in the online environment. It's shareable, engaging and it's easy to convey the message you desire.
8. Industry Events
One of the oldest, yet most effective ways to self-promote, is attending industry events. You know the people there are already interested in your domain, you just need to make yourself noticed.
Bring business cards with you and share them around.
Use other promotional materials such as flyers or leaflets.
Network with others from your field of practice.
Be friendly and approachable.
Events will allow you to expand your social network and establish connections that may come in handy at some point in your career. Besides that, getting actual customers is highly probable.
9. Press Releases
Press releases are often used by businesses to reach target markets through media outlets. This can, however, work for you as well, even if you are a freelancer. This is a standard method of communicating a newsworthy announcement and driving interest.
What you need to do here is find the right publication, and put together an appropriate press release structure. A great headline and a "to the point" message can help you get the word out on something that has to do with your professional activities. Whether it's an event you'll be attending or a potential partnership, focus on newsworthy information here.
10. Online Comments
You'd be surprised to discover just how much online commenting can do for your self-promotion goals. Being active on forums linked to your professional profile, leaving comments and suggestions on sites that interest you, making yourself noticed on highly-engaged blogs – trigger curiosity by commenting on the right sites.
Although you should advertise yourself too much, you can add a link to your website attached to a professional opinion left on a relevant site somewhere.
To sum up, self-promotion opportunities are plenty, and each option comes with its own set of advantages. As long as you combine the right strategies and use these tools to your advantage, moving forward with your career and achieving success will be possible.
About the Author: Melanie Sovann is from the greater LA area and is a seasoned writer and blogger, passionate about a broad spectrum of topics, ranging from technology to sociology. She is currently a writer and editor at Trust My Paper and loves every second of it.