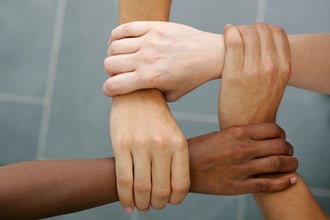 Diversity and inclusion should be at the forefront of every company's goals for success. Diversity of opinion, complexion, and community are paramount in providing perspective to achieve the company vision. It takes a committed group of individuals to reap the rewards of a diverse environment.
The efforts to stimulate diversity and inclusion are not achieved overnight, and neither are the results, which is why you must remain patient with your efforts. Matt Rivera, who sits on the Yoh board of diversity and inclusion, said, "If you're saying you have mastered diversity and inclusion, you probably don't truly understand the definition of the word." Promoting diversity and inclusion is an arduous endeavor, but the rewards of striving towards a better environment are sensational.
Kevin Poll, Global Head of Strategic Partnerships at WillHire, and Matt Rivera, Vice President of Marketing and Communications at Yoh, sat down to discuss the importance of diversity and inclusion in the strategic partnership of WillHire and Yoh. In this video, they discuss how integral good diversity and inclusion practices are for advancing the business.
LISTEN TO THE FULL Discussion BELOW
highlights
HOW CAN YOU TRANSLATE YOUR OWN INTERNAL PRACTICES AND POLICIES TO HELP YOUR CUSTOMER'S DIVERSITY AND INCLUSION STRATEGIES?
Mirror the customer's goals. Leading them to the right candidate and boosting brand awareness to attract a broader and more diverse audience. Accessibility of processes to show clients a fair and equitable process to match the right candidate to the job description.
WHAT DOES THE EVALUATION PROCESS LOOK LIKE FOR THE DIVERSITY AND INCLUSION JOURNEY?
Look at the whole stream of talent. Where are you not as efficient as you'd like to be and what resources can you deploy to promote efficiency? Taking an internal look at your company goes a long way in diagnosing inefficiencies to target.
Conclusion
Human Resource professionals understand that businesses who embrace diversity and inclusion are making monumental strides ahead of those companies who do not. These core values build the foundation of a thriving corporate culture. The technological savvy of WillHire paired with the talent management expertise of Yoh is perfectly suited to improve your company's diversity and inclusion practices.