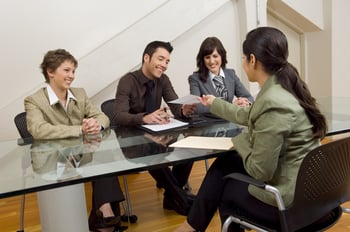 A good cover letter is the first and most crucial step to get a potential employer to engage with an applicant. And, if created carefully, it can be a lot more effective than a resume.
But writing a good cover letter is not always a straightforward task, and it requires some knowledge and skill. Writers should also understand all its components and ultimate purpose to increase their chances of getting hired.
Cover letter writing should be treated both as an art and science. While there may be a few common core elements, the impact of personalized details cannot be underestimated.
In no particular order, here are 11 things one should do to write a perfect cover letter.
Draft Strong Opening Statements
The first few lines of any cover letter determine whether a potential recruiter will read on or not. Opening statements can express your passion for a job, reasons for applying, and exciting stories. As research suggests, one should always keep their opening brief but engaging.
Customize Your Cover Letter for Every Job
One of the most significant benefits of a cover letter is adding a personal touch to an application. Therefore, to keep things exciting and natural, one should always customize their cover letters to the particular job they're applying for. Doing so ensures your document is up-to-date, personal, and contains everything relevant to the desired position.
Clearly Explain What & How You Will Deliver
The sole purpose of an application process is to determine the capacity of individuals and understand how they would fit into an organization. Cover letters offer the unique opportunity of explaining one's inclination and strategies for growing the company. Students can add a glimpse of this section in their opening and elaborate on it further in the body.
Take Professional Help from Online Resources
Technology has paved the way for simple all-around application and recruitment processes. Today's online platforms can undertake certain duties and help applicants with cover letter writing service, proofreading, and editing steps. Thus, one can use more effective methods to land their dream job.
Add Links to Your Portfolio
Your portfolio gives examples of all your previous projects and should be easily accessible by recruiters and potential employers. Students can use an abundance of resources to create digital portfolios that can easily be shared through links. Because all recruiters need proof of work, links to neatly made portfolios can hugely boost an applicant's chances from the get-go.
Keep Your Text Light & Positive
Recruiters go through vast piles of applications and do not have the time to read long or dense sentences. Several researchers state that most readers prefer light, humorous, and succinct text over anything else. One should work towards using more positive words and writing their cover letters in a friendly tone. Getting opinions from peers like colleagues and friends can help improve the overall impact and quality of the document.
Focus on the Format & Structure
Good information and writing automatically become more trustworthy when presented neatly. Applicants should use simple words, short sentences, sensible paragraphs, and pointers where necessary. However, there isn't a one-size-fits-all format or structure, so cover letters should be customized depending on the company or job type. Applicants can also use cover letter templates that are readily available online.
Be Yourself and Highlight Your Personality
Cover letters are a great way of providing potential employers with exhaustive information about your personality before any official contact has been made. Applicants should always showcase some of the most preferred job qualities in their cover letters, for instance:
being a team player;
being an effective communicator;
being a hard worker.
However, be careful and try not to exaggerate your accomplishments and keep the document relevant to the desired position.
Address All Requirements in the Job Posting
Today, most hiring managers tend to make their application process customized, exciting, and unique. This is because they often receive several applications that do not fit their requirements or are entirely irrelevant. Cover letters can provide recruiters with the ultimate testament to an applicant's understanding of a job profile. Moreover, it asserts that an applicant is mindful of all the demands and ready for the challenge.
Add At Least Two Solid References
Today's job market doesn't hire too many individuals who cannot show credible past work. While this may seem like a premature step, it can make cover letters stand out and earn trust. Adding references can also reduce the burden in the future. Applicants should add only reliable and easily accessible references.
Proofread & Edit Your Cover Letter
Proofreading and editing have the power to turn even a satisfactory cover letter into an excellent one. These processes don't take too long and should be done after the letter has been written. Applicants can also seek professional assistance for proofreading and editing their content. This step should always be taken seriously because a cover letter can make or break one's chances for success.
Extra Cover Letter Writing Tips for Landing a Dream Job
Introduce yourself within the first or second paragraph of the text.
Request a call, response, or follow up for taking it further.
Don't mention details related to your past salary unless explicitly asked.
Seek career guidance to know your broader picture.
Don't use negative tones, jokes, harsh words, or passive language.
Space your paragraphs, lists, and other elements well.
Thank your recruiter for the time they take to read your cover letter.
Send your cover letter to the most concerned person only.
Provide a list of your most regularly used contact details.
Use a clean and formal font and avoid too much jargon.
Get your peers to review your final draft.
Always check for spelling and grammar before hitting "send."
To Conclude
Cover letter writing can be challenging, but the document gets interviews like nothing else. It adds credibility to the strengths and accomplishments mentioned in your resume. Thus, you should apply creative thinking and follow the tips mentioned above to get the best results.
About the Author: Perla Aroyo is a professional writer at SkillHub.com with more than five years of experience in resume writing service industry. Her primary specialization is English and Marketing, but she writes on a great number of other topics. Her texts are always of the best quality and meet all the citation (APA, MLA, Harvard, and Chicago) and customer requirements. In her free time, she loves writing occasional pieces on topics she finds interesting and exciting for online publishers.