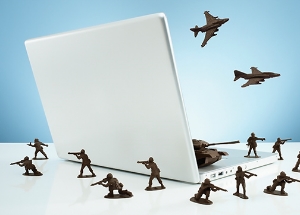 The tech recruiting scene is exploding by the minute. While internationally-known technology hubs dominated the industry, a new breed of tech start ups and businesses are emerging in the bordering towns; particularly in the London tech market.
There's a great debate brewing on whether a shortage in tech talent really exists. Many IT hiring managers argue that there isn't a scarcity in the number of software engineers, developers and experienced sales professionals; merely an oversight by management to recognize quality employees. In the same breath, tech companies across the globe are struggling to fill tech seats. In fact, a report recently released by Fortune stated, "The divide between the number of postings and the number of job searches across 18 tech job titles was 40% in August 2015." In other words, the numbers of tech job postings exceeds the number of qualified candidates.
And, in that sentence, is where the great debate begins. Unlike in the pre-internet era, nearly every operating business now requires a level of tech support and IT security. From UI/UX designers working on the company website to application developers, testers or engineers of eCommerce sites, the explosion of IT talent has spread far beyond the reach of world-class tech hubs like Santa Monica, London, and Jerusalem.



Take the UK technology market, as an example. London has dominated as a leader in tech companies and hires. As a result, small to mid-sized companies outside of London struggle to attract quality hires to their organizations. So the big players might not feel the pinch as they tend to grab the majority of quality hires.
However, as of late, IT talent is leaving the confines of city limits and venturing to bordering towns, according to a recent Tech Cities Job Watch report. Many staffing experts, like Staffing Stream, attribute high pay rates, combined with special incentives, as the cause for the exodus out of London.
For the first time in a long time, smaller tech companies and start-ups have the chance to compete with the big dogs and come out on top. But to go up against the best, it takes a well-crafted and researched plan of attack. Before sending inexperienced IT recruiters up to enemy lines, it's vital to understand what goes into effectively recruiting top tech talent.

How to Building a World-Class IT Recruiting Team
IT recruiting is no longer a numbers game. Both recruiters and candidates are highly specialized and aware of their value; so long as they can produce quality results. Like a game of chess, IT hiring managers need to identify who the top players are and be able to predict their next move.
Here in the UK market, some of the most difficult to hire roles we are currently seeing include:
Software sales executives at differing levels (from entry to senior levels)
Pre-sales or sales engineers (who work in tandem with field sales)
Professional services, or post-sales consultants
Because these are predominately the types of roles that everyone in the industry can't hire fast enough, it's important to develop proven, repeatable processes to infiltrate the competitive talent pool. And, to be a successful in sourcing, recruiting and hiring for these types of tech roles, it takes more than a strong presence on LinkedIn.

Tech Networking Events
Being specialized in the market is a huge differentiator. Knowing where to find and interact with niche talent helps you to stay connected and build a personal brand. Say, for example, you are consistently hiring for software security engineers. You might consider regularly attending one of the many tech security conferences; including Infosecurity Europe, IP Expo or RSA Conference. If you aren't able to make it to the conference, keep tabs on the information live streaming from these events through social media. The more you speak the language and play in the same space, the more likely you are to be seen and heard.
Immerse Yourself in the Business

When competing against a large tech company, you need to develop a strong hook; especially for passive job seekers. Consider that for every call your team of recruiters makes, it's 10X the number of calls your ideal candidate is getting from the opposition. IT recruiters must speak with authority and credibility in order to stand out. This means knowing who the competitors are and, more importantly, what they have to offer. Be sure your team of IT recruiters can easily articulate your company's value proposition and identify how this differs from the recruiters down the street.
Know Your Team's Strengths & Weaknesses
It goes without saying, but this candidate pool knows their value. And, they aren't apt to working with someone who doesn't have the expertise to win what's in their best interest. We recommend meeting with your team regularly to identify those positions and/or candidates that require a bit more finessing. Otherwise, you risk blowing it on the first call and, if that's the case, don't expect them to pick up your call again.
Nathan Powell has over 15 years of experience in recruitment field with 10+ of those years fully immersed in IT Security. In addition to serving as Principle Consultant and Cyber Security Practice Manager for Yoh, he runs the UK SECURITY STARS group on LinkedIn. Nathan is an expert in retained search as selection and prides himself on building long-term relationships based on honesty, trust, integrity, delivery and above all, fun.