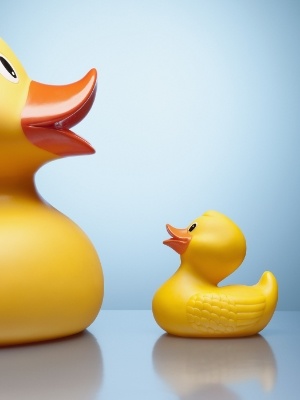 Did you ever notice that your non-employees share the same background and experience as your full-time employees? Same talent pool, but two completely separate processes to source, hire, on-board and pay. There must be a more efficient way.
The cat is out of the bag. Today's leading organizations use a wide mix of resources to fill talent demand for both non-employee positions, like temporary, freelance and contract workers, as well as traditional full-time employees. One of these solutions being the outsourcing of some or all of the internal talent acquisition processes.

Integrated Talent Approach
Interestingly enough, Recruitment Process Outsourcing (RPO) providers and the use of RPO is growing rapidly. According to Everest Group, the RPO market grew 12% in 2012 to approximately $1.5 Billion. Similarly, the use of contingent labor continues to climb, with the anticipation of 50% of the workforce population going to some form of non-employee status by 2020. Yet, even with advancement in technologies and the shifting talent needs, the sourcing, hiring and on-boarding processes of both workforce groups have remained separate.
You might be thinking the solution is obvious -- someone should create an integrated approach that satisfies talent acquisition for both workforce groups. One that fulfills the speed and efficiency needed to deliver quality direct hires; usually offered by RPO services. At the same time, providing the benefits of a Managed Staffing Provider; which initially is to yield significant cost-savings and increased visibility into the overall management of contingent workforce groups. Piece of cake right?
Yes, combining RPO and MSP strategies is one way organizations drive some real efficiencies and cost-savings. But, the process to do so is cumbersome and tricky. Before diving into an agreement with either party, it's imperative to understand your past, present and future workforce mix. So the next time you meet with your RPO provider, ask them: "Could you also be my MSP?" It might start a conversation that will better position you to beat your competition in the war for talent.
RPO VS. MSP

Sourcing Resources
RPO providers work with organizations to develop a top-notch sourcing strategy that ensures quality candidates in less time. By its very definition, MSPs rely on suppliers to tap into contingent labor talent pools.
While both providers leverage its vast network of relationships to offer clients increased visibility in the marketplace, preferred pricing, process efficiency, etc., they swim in very different candidate pools.
Technology
In an RPO engagement, an organization either relies on the provider's ATS/RMS, or it leverages the company's existing recruiting technologies to track and manage applicants. These systems tend to be solely used for the purpose of tracking recruiting and hiring efforts only.
MSPs, on the other hand, lean on VMS technologies, or Vendor Management Systems, to deliver a variety of necessary and complex reporting metrics. From tracking recruiting and hiring efforts to the approval of hours and pay rates, VMS technologies are much more robust than its RPO counterpart (the ATS).
Cost Savings
The pricing structure for an RPO program differs from that of an MSP engagement. Usually, MSP pricing is marketdriven. The real cost savings from MSP Program comes in the first year when suppliers are consolidated and the systems to management CW workers are streamlined.
RPO programs, ironically, offer more flexibility when it comes to pricing. Today's RPO providers have adapted to meet the evolving needs of its buyers. Need a full scale recruiting overhaul -- ask for an end-to-end RPO program. Looking to outsource a portion of HR and/or recruiting functions? You might inquire about project-based or cost-per-hire RPO services.

As many industries continue to struggle to find the right mix of human resources to drive their business forward, the war for talent will continue to get worse. Ignoring failed attempts at talent acquisition, particuarly for key roles within the business, is a serious misstep. Organizations need to take a holistic approach to its talent acquisition strategy that combines both their direct and non-employee hires.
This blog was written by Matt Rivera. Matt serves as Vice President, Marketing and Communications and is responsible for overseeing all aspects of Yoh's marketing and brand communications. Matt holds a degree in Journalism/Public Relations and has been working in the staffing industry for more than 25 years. Prior to this role, Matt held many different roles from branch recruiting and proposal writing to technology management and online marketing.