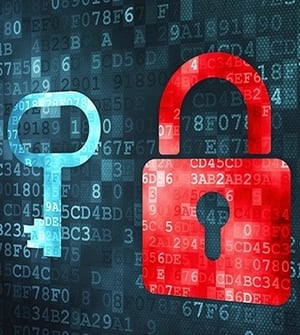 The best and brightest minds in information and cyber security recently congregated at the 25th annual RSA conference in San Francisco. From new technology releases, thought leadership and learning tracks to addressing the skills shortage currently facing the industry, the annual RSA annual event is the world's leading conference to explore all things cybersecurity.
One of the reoccurring themes that was frequently lectured on was the massive skills shortage for cybersecurity professionals. Read on to hear what you missed and what you need to know when it comes to recruiting and hiring today's top cybersecurity professionals.
The Growing Global Demand for Cybersecurity
The packed conference agenda featured a number of notable keynote speakers and an assortment of learning and networking tracks, but the skills shortage was front and centre. According to the Association of Professional Staffing Companies (ASPCo), the demand for cybersecurity professionals grew nearly 70% from 2012 to 2015. One of the reasons behind the alarming talent crisis is the rate at which cybersecurity threats are plaguing businesses worldwide. In fact, Computer Weekly estimates that cybercrime costs the global economy approximately $445bn a year.
As such, cybersecurity is fast becoming the number one priority for virtually every business and consumer with a digital profile. But even after bringing together 40,000 cyber security thought leaders, educators and enthusiasts, the question still remains: how does an industry in desperate need of highly-trained professionals increase the number of qualified candidates to meet market demands?
Taming the Cybersecurity Skills Gap
The IT skills shortage certainly isn't a new problem. Over the past decade, the engineering industry has experienced an ever dwindling number of trained engineers to choose from; many of which transitioned into IT and software engineering ironically enough. Currently though, the demand to fill cybersecurity jobs is outgrowing the supply of candidates at a rate four times faster than the general IT market and twelve times faster than the general employment market.
The perception from hiring corporations and startups is that skilled individuals embodying the precise industry experience with a particular set of qualifications are out there, but are few and far between. Depending on your company's reputation (with relation to innovation and technology), geography and benefits package, the challenge to recruit cybersecurity professionals might be even more daunting than you first suspect.

When was the last time you updated your technology recruiting strategy to match the latest job market?
Download 3 Ways to Ensure ROI on Your Recruiting Efforts


When filling cybersecurity jobs, it's important to be pragmatic wherever possible. Focus less on the items that don't match your checklist and more on what candidates do possess, such as transferrable skills that the individual brings to the table. A key take-away from the RSA conference is that the Security talent skills gap is continuing to grow and nobody has a 'silver bullet' solution to the skills shortage. So it is up to hiring companies, their individual hiring managers and experienced industry recruiters such as myself, to work collectively in order to challenge the status quo.
When it comes to sourcing and recruiting IT professionals, I would encourage organizations to think outside of the box a little when possible and also make sure you are working with a recruiter who TRULY understands the security market.
About the author: Nathan Powell has over 15 years of experience in recruitment field with 10+ of those years fully immersed in IT Security. In addition to serving as Principle Consultant and Cyber Security Practice Manager for Yoh, he runs the UK SECURITY STARS group on LinkedIn. Nathan is an expert in retained search as selection and prides himself on building long-term relationships based on honesty, trust, integrity, delivery and above all, fun.
If you would like to discuss hiring strategies or specific hiring needs for cyber security or technology professional in and around the London metro area, contact Nathan directly via email.