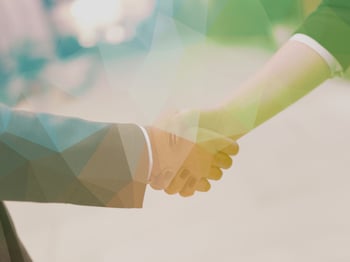 Statement of Work (SOW) is a simple little document that, in theory, should make all of your project deliverables and timelines for your vendors clear and concise. Then why do those three simple words have your human resources and procurement teams running for the hills?
For starters, there are many SOWs running concurrently within your organization so, as a result, gaining control over them can be overwhelming and at times, daunting. You know it, and perhaps leadership is beginning to catch on. Reaching that finish line of having complete visibility and having a dedicated team to get a handle on SOW management is now in your sight.
But, even though you have an MSP and VMS provider ready and willing to get an SOW Management Program started, you are just about to hit the biggest hurtle yet: convincing the existing vendors to participate in the program. They all want to know, "What's in it for me?"
Statement of Work: How To Win Vendor Buy-In
Having efficient processes and technology to run your SOW program successfully is not only beneficial for you, but will also make a huge difference in the day-to-day activities of the vendors in the program. If you aren't sure how to get your vendors on board, here are five benefits vendors can anticipate when participating in a SOW Management Program.
Payment Efficiency
With an SOW Management program, the vendors have consistent, regular on-time payments via automated invoice process. It will all be electronic. No more manual invoice requests and waiting on approvals. No more invoices past due.
Fast and Effortless Contract Execution
Say goodbye to manual agreements and hello to automated contract templates, all being executed electronically and with full visibility into where they are in the (approval) stage. That means the SOW contracts will be executed faster, vendors will start performing services faster, and getting the money in their pockets, you guessed it, faster!
Talk to a Real, Live, Human
With SOW Management being governed by your MSP Provider, there is one point of contact. There will be an actual human that will provide support across the whole SOW lifecycle, from setup to payment inquiries to approval status. Vendors will not only have complete visibility into the processes, but they will also have an actual human to talk to that can give them insight into what is going on in those processes. See a payment request that hasn't been approved? Pick up the phone and talk to a knowledgeable person about it! They are dedicated to your program and will not send you to 3-4 different people before you get answers. No more wasting your time and overhead spend on menial questions.


Reporting Capabilities
Vendors in an SOW Management program will also be able to run their own spend reports. Their SOWs have a specific budget and they can see how much they have billed against their projects to-date. It also provides full insight into the pending payments for their own forecasting needs.
Opportunities to Expand Their Services
If you need an SOW program, that means you have lots of available projects for those vendors to participate. If they are involved in one program, other departments will be more likely to consider investing in that vendor than they would in others. That means more business and more money in their pocket.
So as you can see, a SOW Management Program isn't as hard of a sell to your current vendors as you think it is. Communicate these starting points and they will help you to achieve your ultimate goal of headache-free SOW management.
Vanessa Janus is a seasoned staffing and workforce solutions professional with over 15 years of industry experience. She joined Yoh in March 2012 as a Strategic Account Director within Managed Services and is responsible for the overall strategic direction and delivery for a portfolio of Yoh MSP customers.