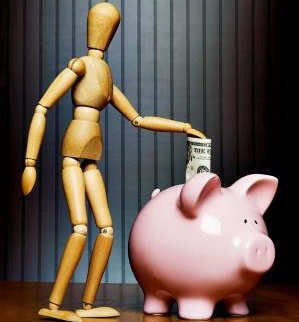 For organizations that hire a high volume of contingent workers, there are more options than ever when it comes to managing this complex workforce. However, the benefits of flexible staffing as a strategy are somewhat of a double-edged sword. As the number of organizations and individuals who are self-employed increases, so do the regulations and compliance measures associated with contingent labor.

Why SOW Work is Trending
To understand why SOW Management is the new sliced bread of managed staffing services, we have to take a quick step back. Organizations have often relied on contingent labor to scale its workforce to match demand. In some instances, a Managed Staffing Provider (MSP) is called on to manage the Contingent Workforce (CW) population through a specifically designed program.
If those aren't enough acronyms for you, let's throw in one more. A Vendor Management System (VMS) is a tool that typically accompanies the MSP program. This software system tracks, in great detail, the logistics and cost of your CW Program. As a result, the MSP can provide critical insights that the company simply isn't equipped to report on; like how much did I pay year to date on all of my CW programs.
The primary goal in the first year of the CW program, commonly referred to as generation one, is to bring widespread spend under control and gain true visibly.
After the first year, organizations collaborate with their MSP Provider to expand the program (often a two to three year total engagement). This may include initiatives such as increasing the number contingent workers, shifting CW labor to a different department or geographic location or program optimization via the VMS. But, what if you don't need to scale contingent labor and you've got a handle on your VMS; what now?


Optimizing SOW Spend
Many organizations are seeing great value in relying on its MSP provider to optimize and manage SOW spend, especially for organizations who apply temporary worker tenure policies and/or utilize 100+ vendors for services. Of the most recent SOW projects I've managed, the most common way I have seen SOW spend management optimized is to have the MSP perform the tactical administrative and operational functions while applying automation, process standardization and efficiency. This allows the organization to focus on the strategic objectives and initiatives.
Additional benefits of managing SOW spend under your MSP include:
The MSP/VMS combination brings visibility into all types of spend; thus eliminating rouge temporary staffing spend being disguised as SOW
Customized VMS dashboards that can quickly answer commonly asked financial questions specific to your organization
Everything from invoicing management for multiple vendors and multiple types of spend to administrative procurement support to supplier on- and off-boarding, and reporting is centralized and governed by the MSP
Tracking critical vendor milestone project deliverables, showing what work has been completed on time and within budget
3 Steps to Optimize SOW
Most MSPs only handle the administrative functions of the SOW. As SOW management has become more complex, contingent workforce providers like Yoh, are beginning to offer a wider scope of services; RFx management, supplier optimization and performance management in addition to invoicing management and administrative functions to offer more value to the customer.
With this in mind, there are three key steps to optimize your SOW spend. Note, these tips could apply to organizations self-managing their SOW spend, or those that rely on third party staffing providers. For additional tips on self-managing your SOW spend, click here.
Make SOW Spend Visible
Most companies don't know what it is or how to manage SOW spend they have across their organization. But, because the MSP has a VMS solution tied to it, this gives full visibility into all the SOW spend
Figure Out How To Control It (Internally And Externally)
There isn't a front-end or the back-end in SOW management. It is a lifecycle; often one where the MSP PMO becomes a consultant working in conjunction with procurement, HR, and business leaders. You have to ensure your internal and external teams are working together to truly optimize this program.
Become More Strategic as an Organization
MSP partners are evolving from an admin role to a strategic partner. Separately, so should your organization. Do you have access to upcoming trends? How do you track supplier performance? What about supplier compliance? Project milestone compliance?
As the complexity of the modern workforce evolves, all parties involved will have to adapt with the times. Once docile, SOW and CW programs empower enterprise-level organizations to be flexible, agile and lean.
Vanessa Janus is a seasoned staffing and workforce solutions professional with over 15 years of industry experience. She joined Yoh in March 2012 as a Strategic Account Director within Managed Services and is responsible for the overall strategic direction and delivery for a portfolio of Yoh MSP customers.