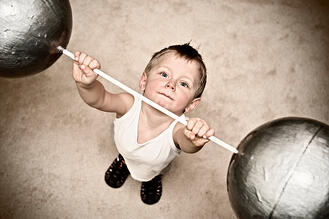 It's frustrating when you don't get a job you've always wanted. However, it's not always the company to blame. Sometimes, job candidates are the ones who dig their own graves.
According to the report by Inc., recruiters have multiple reasons to reject a candidate, namely:
81% of respondents say they wouldn't hire someone who would badmouth their previous employer

76% will reject an arrogant candidate

71% wouldn't hire someone who didn't dress up appropriately for an interview
Another popular reason why candidates don't get the jobs they want is their social media history. CareerBuilder claims that companies go through the social media accounts of a potential employee and have certain expectations, including:
50% are looking for the information that supports the candidate's qualifications

34% take an interest in what other people say about the candidate

50% say that the candidate should have a professional online persona
All these points indicate the importance of building a strong employee brand if you want to get the job of your dreams. So, today, we'll take a look at what you need to do to build a personal employee brand that will represent you well in the eyes of the employer.
1. Consider Professional Qualities that Will Define Your Personal Brand
What characterizes you as a professional? Which unique qualities do you have that differentiate you from other job candidates? Consider these qualities and build your employee brand around them.
Recruiters are usually looking for a particular set of qualities in a perfect job candidate, which include:
ingenuity

positive attitude towards continuous learning

leadership

enthusiasm

a robust set of values
However, these qualities will depend on the job. For instance, if you're a teacher helping kids study English, empathy should be one of your main attributes. However, if you want to work on Wall Street, you preferably need to be firm and unflinching rather than sweet and caring.
So, determine your qualities and think, how they make you appear unique compared to other job candidates in your niche. Then, use these qualities as the foundation of your employee brand.
2. Scale-up Your Social Media Game
Since we started talking earlier about the importance of social media for successful recruitment, let's see what you can do to leverage social platforms to benefit personal branding.
The leading social media platform that all employers check first is LinkedIn. There, they can find information about your qualifications and read recommendations and fit your overall professional activity.
So, it is crucial to make your LinkedIn profile complete with all the necessary information, especially regarding:
Job experience timeline.

Include the name of all your previous positions, key responsibilities, and the time you worked in those roles.

Skill endorsements

. Your potential employers want some proof that you possess the skills you claim to have. So, ask your connections and your former colleagues to endorse your skills to add more credibility.

Recommendations.

Recruiters often contact previous employers to ask for recommendations. However, with LinkedIn, this process has become unnecessary. Moreover, you can not only ask your employer for recommendations but also your former colleagues as well.
Apart from LinkedIn, you also need to closely review your other social media accounts that are open to the public to make sure they don't contain anything controversial and represent your employee brand well.
3. Launch a Personal Blog to Showcase Your Experience
If you want to build a strong personal brand, it's important to have an outlet to share all your achievements with the world. While social media platforms work well for this purpose, you need something more professional-looking. Having a personal blog can help you with that.
You can do it to showcase your experience, and you don't have to pour a lot of money into your website. Instead, you can start with something simple, like a basic free WordPress blog or a website on Blogger.com. Once you see that your online portfolio is paying off, you can invest more money and start monetizing your blog.
Wrapping Up
The job market is very competitive, and you need something that will put you ahead of other job candidates.
Building a personal employee brand can highlight your individuality and give you lots of advantages during the recruitment process. So, consider which qualities define you as a professional and build your brand around them. Don't forget about the benefits of social media, as well as your online portfolio that should represent your employee brand well.
Author Bio- Ryan is a passionate writer who likes sharing his thoughts and experience with the readers. Currently, he works as a content strategist, you can check his website here. He likes everything related to traveling and new countries.