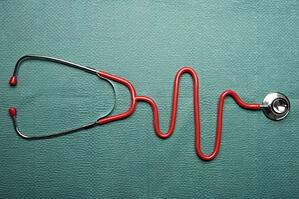 Last week CNN Money ran a great article encapsulating the latest job report results from the Department of Labor. Yes, while we've finally gained back all those jobs lost four years ago at the peak of the recession, the reporter is adept at pointing out that the market is still lacking in providing enough opportunities for those who have been chronically under-employed as well as for all those bright eyed graduates seeking gainful employment who have been entering the job marketing since 2010.
While it's positive that we've at least reached pre-recession job levels, the truth is that we still are a long way from having enough jobs for those out there seeking. Not to mention that our job seeking population is increasingly misaligned in skill set to those opportunities that are currently being created.
Does this mean that upward mobility and career satisfaction are unreachable for the masses? Not necessarily, especially if you are thinking about adapting your skill sets to and/or starting a new career in the healthcare industry. One thing is for certain, with the imminent changes in healthcare delivery and the sharp increase in the number of insured Americans (and therefore utilization of healthcare) necessitated via the America Healthcare Act (aka ObamaCare), we are ensured that healthcare career growth will be on the rise for the next several years.
If you are ready for more career stability like Peter the Finance professional turned nurse featured in the CNN video accompanying the article referenced above, your professional prospects will be looking up. Check out our new infographic Top Ten Healthcare Jobs which will give you insight on the hottest jobs across the US today! From details on which metropolitan areas are seeking the most healthcare professionals, to their median salaries, you'll catch a glimpse into the new "it" industry.
This blog was written by Cindy Lombardo. With nine years of experience in the staffing industry having worked in the capacities of recruitment, project management, training and marketing, Cindy currently focuses on developing and implementing digital strategies that target and attract talent across all industry sectors for both national and international employment opportunities. When she's not working on candidate marketing strategies, Cindy spends her time outside of work running a non-profit opera company, practicing judo and playing with her crazy dog Scruffy.