Looking back at the 2013 predictions for IT staffing, the industry experts were pretty spot on. The need for IT professionals was widespread, but the continued demand for talent, technologies and security proved to be unrelenting for Hiring Managers and CIO's. To help forecast your 2015 IT staffing needs, let's revisit the most in-demand IT jobs in 2014 by skill set, job volume, and salary.
Earlier this year, we devoted the April edition of our Yoh eMag to IT Staffing. Inside the issue, we addressed the challenges IT Hiring Managers could anticipate over 2014. To get an idea of the major hiring hurdles, we plotted the data points of several key indicators dictating the need for IT talent. Using Wanted Analytics, we extrapolated the following information:
The Volume of IT Jobs (within key geographies)
The Supply of Talent (or, the number of applicants)
Job Openings by Position
The Number of Days Posted
Salary
We compiled our findings into 5 bite-sized infographics by job position revealing these key takeaways:
There is exponential opportunity for

Agile developers

The

bring-your-own-device movement

is fueling the growth for mobile apps developers
Java led the developer pack but with the

surge of mobile technologies

, the likelihood of iOS and Droid developers to take the lead is high
Because salary was relatively consistent, companies looked at culture as its differentiating factor
The leading issues that were continually reported by CIO's that surely trickled down to the Hiring Manager level was that of the next great talent migration and not fully understanding the latest technologies to hire for. Coined the Year of the Geek, 2014 proved to be the "it" year for IT. With it, creating a backlog of open IT positions, stiff competition and plenty of opportunity for flexible developers.


Click Here to Expand or Save Beware of Hot Java Infographic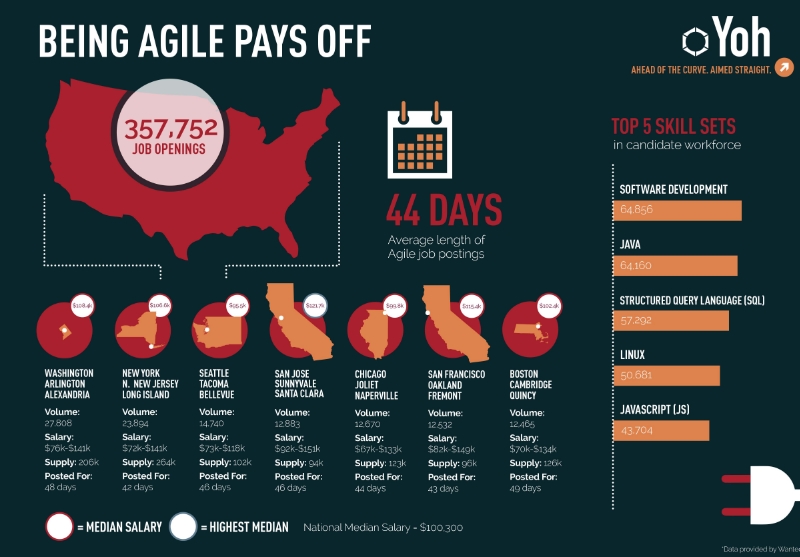 Click Here to Expand or Save Being Agile Pays Off Infographic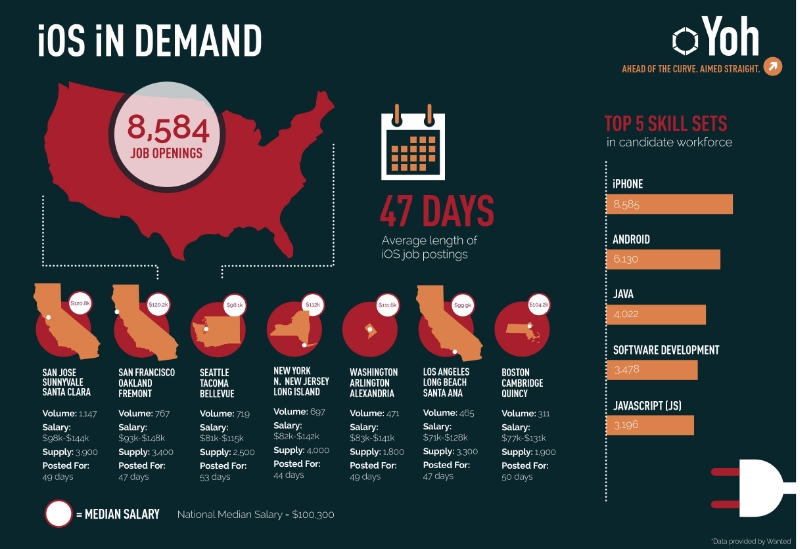 Click Here to Expand or Save the iOS in Demand Infographic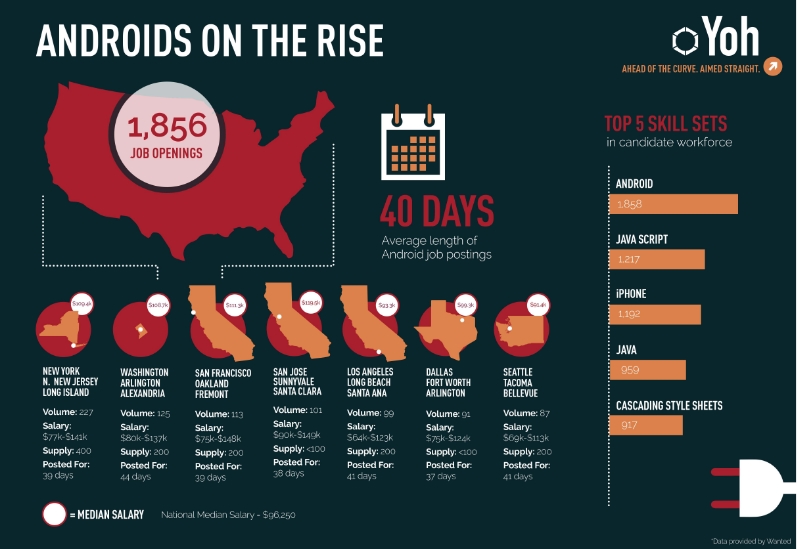 Click Here to Expand or Save Androids on the Rise Infographic


For More On IT Staffing, Check Out These Blogs: