Recruiting highly-skilled talent is a major challenge in today's job market. In industries as diverse as life sciences, technology, and energy, advances are often achieved by Ph.D.-level or similar quality talent. Finding this talent is a nearly impossible considering that individuals with these qualifications are most likely gainfully and happily employed in challenging careers.
These ultra-high-performing professionals also don't respond to typical recruitment tactics. They value the scope of the challenge and the impact of their contribution above all else. With this in mind, RPO providers maintain specialized recruitment processes that can specifically target the world-class talent that drives the innovation engines of the world's greatest corporations.
Yoh's certified recruiters have gained insight into the minds of these unique hires by successfully tracking them down for a number of leading organizations. Here's what they learned...
4 Key Insights into the Minds of Hard-To-Find Talent
Insight #1: Peer Recognition
They're motivated by internal and external peer recognition. These candidates work at the forefront of their fields and yearn for the accolades that accompany new discoveries, inventions, and insights.
Takeaway: Give them the limelight. Give them a pathway to publishing and make sure they speak to international peer sets.
Insight #2: Make it Challenging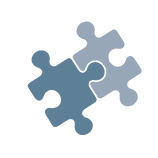 They're stimulated by the big challenge. These professionals bring broad vision to their field, mining possibilities that few others recognize.
Takeaway: Be bold. Set your sights on the biggest challenge that your industry faces and express your enterprise's curiosity and ambition to all-star talent.
Insight # 3: Let Them Play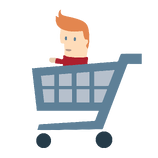 They want to find answers to highly complex problems beyond current capabilities. In computing, these are the data engineers are making sense of terabytes of disparate information. In life sciences, these are the minds unraveling the riddles of cancer, aging, and improving the human condition. In technology, these are the scientific minds bringing forth quantum computing solutions that seem to defy the very laws of physics.
Takeaway: They're always seeking out places where they can help accomplish something previously thought impossible, so give them a wide berth and big playing field.
Insight #4: Stimulate Their Minds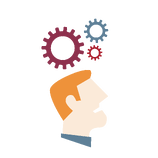 They question, they disrupt, and they confront. These minds always ask why. They never settle for the status quo. They're constantly looking to optimize.
Takeaway: Don't sell the status quo. Be open to their ideas. Project your corporate culture as one accepting to outsiders and different thinkers. Position your company as minds equal to the challenge of constant innovation.
These candidates are founts of innovation prized by organizations world-wide, making them among the hardest to recruit. But the very reasons they're so highly sought after reveal some of the keys to bringing them on board. Relying on our in-depth understanding of the psychology of these unique candidates has guided our success in securing even the rarest talent.
About the Author: Matt Rivera serves as Vice President, Marketing and Communications and is responsible for overseeing all aspects of Yoh's marketing and brand communications. Matt holds a degree in Journalism/Public Relations and has been working in the staffing industry for more than 25 years. Prior to this role, Matt held many different roles from branch recruiting and proposal writing to technology management and online marketing.