For professionals in the Human Resources and Recruiting industry, there's no shortage of annual conferences to choose from, but which one do you pick? The right HR conference, is one that is sure to catapult change within your organization, giving you instant credibility and recognition.
There are numerous HR conferences you can attend to increase your knowledge on the latest HR trends and best practices; trust us, we've been to most of them. You want to get the biggest bang for your buck, and if you're an enterprise-level organization, that means identifying those HR conferences that align with your goals and business objectives.
With this in mind, here is our list of the Top HR conferences.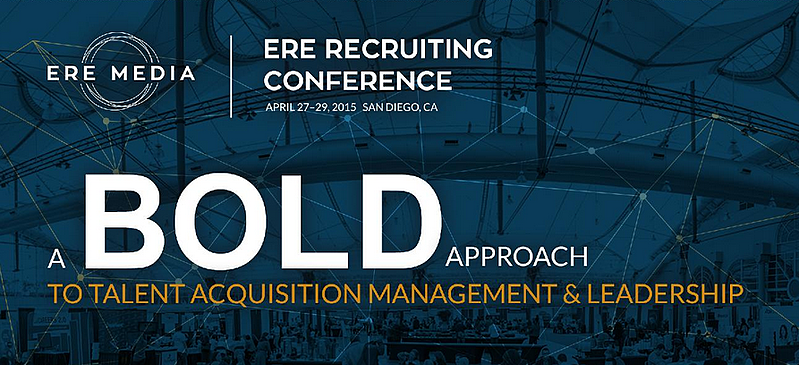 Why attend
ERE does a great job providing attendees with a solid mix of staffing vendors, suppliers, and technologies. The subject matter is forward-thinking, and the round table discussions are productive and insightful.

Why attend
Positioned for the HR and executive leaders in your organization, the HRO Today Forum is ideal for organizations struggling with or wish to improve and benchmark recruiting efforts against the company's bottom-line goals.
Why attend
HCI is the conference to attend if your HR team is a considerable size and consists of a wide-range of experience and expertise. With nearly one hundred live and virtual events, it does take a small army to absorb all of the thought- and industry-leadership that HCI has to offer.
Why attend
This is the place to meet and mingle with the today's leading innovators in Human Resources. HR Tech and events like it have become popular for those industry professionals to sort through the noise of what tools and strategies may be relevant for their next business success.
Kevin Yurick is Director of Marketing and Communications at Yoh. He's responsible for developing and managing marketing strategies, policies and initiatives that help extend the value of Yoh's rich content based marketing strategy more broadly. He has more than 15 years of knowledge and experience in both inbound and traditional marketing, communications, and design. Kevin's love of marketing is rooted in his strong design sense and passion for branding.