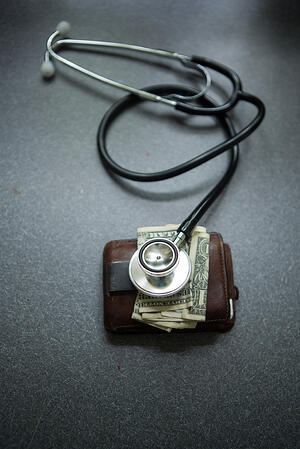 With all of the talk of ACA you might be wondering how the Affordable Care Act will affect my wellness program? Well, we are here to say it should only get better. Here's why.
The Affordable Care Act creates new incentives and builds on existing policies to promote employer wellness programs and encourage opportunities to support healthier workplaces. In many instances, organizations are taking it to the next level by integrating on-site occupational health and safety nurses to aid in workplace wellness programs.
So what exactly do occupational health and safety nurses do? The Occupational Health nurse is in a unique and much needed position to help fulfill the new wellness requirements for the Affordable Care Act. Some of their job duties include:
Promoting healthy behaviors, improve employees' health knowledge.
Helping employees get necessary health screenings and immunizations
Providing follow up care
Reducing workplace exposure to substances and hazards that can cause diseases and injury.
As an organization, how do you determine whether to bring healthcare staffing on-site? First, you must identify the type of wellness program that is currently being implemented. The proposed rules of ACA continue to support "participatory wellness programs" which generally are available without regard to an individual's health status. Often, the framework of these wellness packages include:
Programs that reimburse for the cost of membership in a fitness center and in some cases provide a reward to employees for attending the gym monthly.
No cost health education seminars.
Rewards for employees who complete a health risk assessment without requiring them to take further action.
There are also rules outlined in the amended standards for the nondiscriminatory "health contingent wellness programs" which generally require individuals to meet a specific standard related to their health to obtain a reward. These programs reward those individuals who do not use or decrease their use of tobacco, or programs that provide a reward to those who meet specific cholesterol levels or weight thresholds. The actual incentive for tobacco use cessation is 30 -50% of the annual premium, while other incentives can reduce the cost of premiums 20 – 30%.
With the different programs in mind, now ask yourself the difficult question, is your company staffed with the healthcare talent ready to address ACA?
This blog was written by Rachelle Rolshoven. Rachel is a Senior Regional Manager of Business Development for the Health Care division of Yoh. She lives in West Hills, CA and enjoys working with the Occupational Health Nurses Association; spending time with her husband and son; summer vacations to visit family and friends; and watching University of Arizona football games – Go Cats!