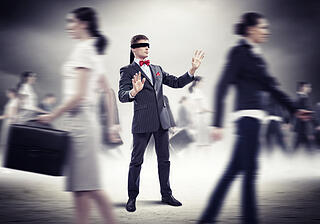 For introverts, networking is more of a nightmare than a means to advance their careers or even get new jobs. Even so, social media has played an integral role in bridging the gap between introvertial behavior and networking, but still, it can be a daunting task for introverts.
Networking can be described as introducing yourself to new individuals and striking up a conversation. And, tools like emails have played a big role in helping these people associate well. But introverts, let's be true to ourselves; at some point in time, you will need to face your fears and go for an interview or even make a presentation. It is therefore important to prepare your strategies well.
Networking Tips for Introverts
There is no better avenue for advancing your career than by interacting with like people of the same opinion and/or industry. With this in mind, here are a few networking career tips for introverts.
Plan by creating an agenda
Unlike interview rooms where you answer questions, networking gives you the opportunity to lead the conversation. This means you determine the outcome of the conversation. This is an awesome opportunity for introverts, but only if they plan well. Carefully plan the questions you are going to ask. They should be tailored to favor you and get to know the other person well. It is important to talk about yourself honestly and how you feel about networking. This way, you will be presenting yourself as an authentic individual. Try to rehearse as much as possible on how you are going to start conversations, greetings and even ask questions. Remember, there is no second chance to a first impression.



Use social media to your advantage
Twitter is a social network that can best be utilized for sharing aspects like your passion and love for your line of work; where LinkedIn can be used to highlight your strong set of skills. Both are powerful tools that can and should be utilized by all introverts. It can be as simple as posting a link to your resume or connecting with potential employers online.



Join online professional groups that suit your career
There are numerous professional groups on the internet today. They are perfect grounds for introverts to meet other likeminded individuals in the same career. They can therefore go ahead to share ideas and experiences of past events. They also act as motivational grounds for the introverts. Furthermore, these platforms are helpful for getting useful contacts. There are certain employers who know that they can get good workers from such sites. They are therefore on the lookout for such individuals who possess enthusiasm for their career.



Set realistic goals
It goes without saying that introverts are not social kings/queens. It is therefore expected of such an individual to understand himself and set reasonable goals for oneself. Failure to do so can lead to some catastrophic results. When you attend an event, do not expect to introduce yourself to 20 potential employees at once. It doesn't happen when you are an introvert. It is important to set realistic goals for yourself. Let's say you introduce yourself to 5-8 people. That is a reasonable number that you can work with. Otherwise, you will be full of frustrations at the end of the day.



Ask for advice
Many new contacts love to ask questions and, at the same time, give advice. It is therefore a good chance for introverts to get to know more about their careers. It is a good networking technique that has proven to work over time. Inquire about their job industry: how it works, challenges; and offer the same on your career. You will be seen as the active and competent professional that you are.



Be inquisitive
Although introverts may not be pros at striking up conversations, they are good at listening. This is one aspect that introverts should use to their advantage when attending events. Because they pay attention to details, they can ask questions and engage in a constructive conversation. They can, as well, answer difficult questions being asked. This puts them in a good position to be spotted by potential employees as the competent and valuable individuals that they are.
---
---
About the Author: Kiara Halligan enjoys her work as a writing coach at Aussiessay. She spends her free time investigating last technology and networking trends to share her knowledge with others. Feel free to contact her on Facebook.