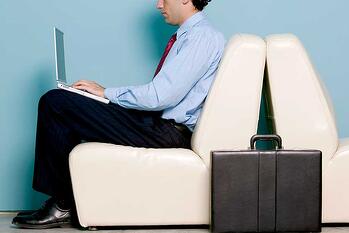 Whether you are looking for a job or bidding for a project, a good and well-written cover letter can take you a long way. Both employers and clients will not be able to see your worth if you are unable to catch their attention. Therefore, make sure to put your best foot forward in presenting your best values via a cover letter.
Let us show you how to prepare an eye-catching letter that will land you that dream job!
Keep it simple
Don't beat around the bush. If you apply to become a salesperson, directly write on your letter you are applying as one. Then, make sure you briefly explain how you can be an asset to them as a sales person. Make it straight to the point.
Example: "I would like to become part of your sales team. Let me contribute to your bottom line by hiring me to sell your products."
Research about the employer/company
Make sure that your letter demonstrates that you know a lot about the company you are applying to. Would-be employers love to see that you are enthusiastic and excited to become part of their company.
Researching the organization's accomplishments, strengths, and business status allows them to see your interest.
You may write, "As one of the top finance service company in the UK, you may need a well-experienced assistant accountant like me."
Identify the requirements
Connect your skills with what the client is looking for. If the client needs a secretary, list your skills which pertain to secretarial jobs like writing, clerical tasks, phone operating, and business office computer skills.
Directly address that you have the employer's requirement to do the job.
Slay the Employer with your skills
Include in the cover letter a short list of your accomplishments and skills, without sharing too much. Make sure your claims are all true. You do not want to be hired for tasks that you do not know how to perform or accomplishments that you didn't earn.
Good Narrative
Make sure that you appear to be talking directly with the reader through your cover letter. Entertain while you request that you should be given a chance.
Your cover letter must be creative and powerful enough to convey your interests, personality and unique skills that you would bring to the employer.
Focus on the job and company
Never tire the person reading with a very long introduction about you. Trim down sentences that start and contain "I." Rephrase sentences so that the employer is the subject.
Instead of writing, "I can assure you that I can do the job well and I can submit projects on-time"; rather, "You can be assured that the job will be accomplished well and on time."
Proofread
Before you submit, make sure that you did not commit any lapses in grammar, misspellings, and/or erroneous sentence syntax. Overlooking a mistake on your letter leaves a bad impression.
It is always best to read the letter many times. If possible, reread it the next day to make sure you have a pair of fresh eyes so as not to overlook any faulty sentence.
Let others read your letter
Ask other individuals to critique your cover letter. They may be able to find grammar lapses or unclear sentences that you've missed.
At the time of Facebook's origin, when its creators were just starting to raise funds to finance its initial operations, Mark Zuckerberg did not focus much on writing proposals to prospected investors. He would scribble a few sentences but leave all the business correspondence writing to his co-founder (and former co-owner) Eduardo Saverin.
Saverin would then re-write what he and Zuckerberg initially agreed to include in their proposal, as they couldn't afford professional writers. They didn't even have funds to pay a writing fee for cheap writing services offered by part-time college students at Harvard University. In the end, they closed deals with multi-million dollar contracts with proposals that were not just prepared by one person. For them, two heads were certainly better than one.
Does a cover letter really have an impact in the employment process?
Generally, without an attention-catching cover letter, you will not have the chance to be interviewed. You may lose out on a potentially great job opportunity. Giving a good impression in a well-crafted cover letter matters most. It will serve as a valuable first glimpse into who you are as a candidate and the strength you bring as a potential employee, as you apply for a job.
In the end, a good cover letter is where all possibilities can start.
About the Author: Samantha R. Gilbert has been working as a journalist at an online-publishing agency in New York, USA for 2 years. She is also professional writing expert in such topics as blogging, modern art and education.