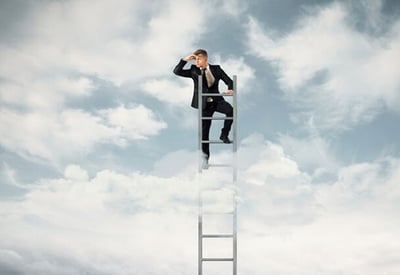 Unknown to many, the geospatial industry is rapidly growing and for some highly-specialized and detailed oriented professionals the chances are greater for them to land a job. By 2018, it is expected that there will be 8,580 new jobs available in the field.
Geospatial processing is a very specific trade where experts take and analyze detailed aerial images of natural areas to evaluate the land for whatever purpose is necessary, primarily for United States Government. This kind of work calls for a lot of patience, diligence, and in-depth training. Start studying now because the annual growth rate in the geospatial market is at 35%. Though the industry is taking off, that was not always the case. Yoh's client was in need of geospatial professionals as soon as possible for an urgent project. After spotting this problem from a mile away, Yoh stepped in to help.


---
Want to jump ahead? Read the full case study here, including how Yoh sourced 30 specialty candidates in just 10 days!
---
The Dilemma
Not only does geospatial processing require a lot of skill and technique on top of training, but the project handed to Yoh's client wanted employees completely on boarded in six to eight weeks – an extremely tight deadline especially recruiting to the Midwest. Due to the type of geospatial information being captured for the United States Government there was a possibility of clearances required and vision tests were given to everyone. Yoh's client was struggling on what to do without enough hands to complete this project, and then Yoh swooped in to solve this setback.
The Strategy
The Midwest is not categorized as a booming metropolitan city so recruiting was not going to be any easy task – Yoh had to cast their net pretty wide. Yoh had to think and act fast. Based on prior experience locating geospatial professionals, Yoh was able to tap into their pool of talent for the recruitment process. Yoh successfully gathered 30-plus potential employees for 25 openings in just 10 days across the country. Positioning the job and opportunity in just the perfect light, they were able to find, recruit, interview, and fill all of the roles within a short six-week time frame.
The Impact
We believe that the most rewarding work is the work that makes a difference in our clients eyes. Without the immediate assistance of Yoh they would have had to drain all resources to pinpoint potentially qualified people. In such a niche field, such as geospatial processing we were able to deliver and exceed expectations and in return Yoh's client extended the relationship for future projects.

Yoh met with the client's project leaders immediately to discuss the details of their needs. Within two hours, recruiters were scouting, making calls, and submitting job postings. After 10 days, Yoh's client had all the help they needed. Yoh provided 30 candidates for the 25 open positions. Seeing things from above is just what we do. We hone in on the details and get the job done. Whether it's recruiting for jobs 10,000 miles above the ground or across the country below deck we have the knowledge and experts can take flight with.