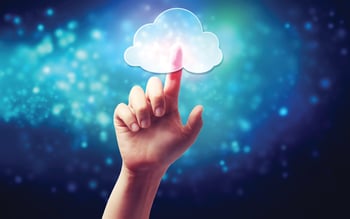 The Life Sciences industry is ever-changing. As innovation increases, they are competing more and more with technology companies for high-quality talent. According to CareerBuilder, there are 12 times the amount of jobs available then there are candidates in Life Sciences. So, as you can imagine, filling positions in this field is not going to be getting any easier anytime soon.
As our clients come to us to help fill these jobs, we have to continuously develop increasingly creative solutions to fill the positions they need, and quickly. Subsequently, staying up-to-date on trends is imperative to our client's success. Going into 2020, you cannot have strong conversations with your client or prospective clients without mentioning the Human Cloud.
As far as recruitment trends in the Life Science industry go, the Human Cloud can be viewed either as a disruptor or as an opportunity. But no matter what industry you are in, you have no choice but to embrace it. According to Staffing Industry Analysts companies spent at least $47 billion globally on The Human Cloud. So how does this affect the Life Sciences Industry?
Bringing the "Human" to Human Cloud in the Life Sciences Industry
What's the Human Cloud?
In short, the Human Cloud works like this: bigger jobs can be separated into specific niche tasks, and then distributed into a job pool in "the cloud." You can hire temporary workers from that pool to compete for these specific niche tasks. Hiring managers in the Life Sciences field are looking into adopting this more flexible approach to staffing because of their skills gap; they need to look into creative ways to fill their open requisitions.
Applying the Human Cloud to Life Sciences
The top roles we are filling in Life Sciences include, but are not limited to, Pharmaceutical, Clinical Trial, Research, Quality Control Analysts and Technicians, and Scientists. As you can guess, these roles are very specialized in nature. Embarking on a cloud-like approach to filling these positions isn't the first step hiring managers often take. Their mindset goes to traditional, full-time, experienced personnel. This mindset is about to change. As the freelancer movement grows, more specialized technical talent enters the pool. The longer projects that need the niche life science skills get broken down into smaller tasks, and this on-demand talent pool will be more and more valuable.
The ways in which people perform and deliver their work, get paid and interact with their employer are changing; that is a fact. It's critical that we, as staffing subject matter experts, continue to support each other in what the future looks like.
Don't Lose the "Human Factor"
Although the cloud is making staffing more automated: however you define your need, whether it be gig, temp, long-term, short-term, direct - you need the "human factor." You need a relationship. Structured partnerships and alignment on projects is critical to the successful outcome of the task or assignment. Just because the job search can become more automated, doesn't mean they don't still need a dedicated 1:1 resource. A resource remains valuable even when we move towards a "cloud" approach to fulfillment.
The End of Recruiters?
Many are fearing that one day recruiters will no longer be "needed." I beg to differ. As technology demands increase, it's up to us to maintain our relationships with our partners and candidates by having a real-life conversations. Hiring in Life Sciences may get trickier by the day, but one thing is for sure - Having a "human touch" approach to staffing remains critical. Coupling this with the understanding of the need to adapt to ongoing technological changes like the Human Cloud, will make for a better candidate experience overall.