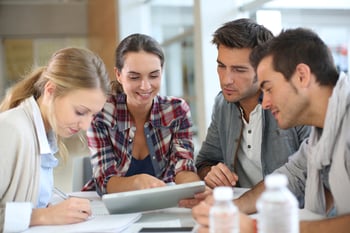 With signs indicating the gradual end to the recession, it's likely that we'll start to see organizations injecting capital back into their companies. Typically, when I think of capital, I think of monies being put into infrastructure improvements, equipment, or other assets in order to build and grow the business.
Based on the drastic workforce reductions we've seen in recent months though, I think a new paradigm will emerge. I believe we will start to see organizations looking to first invest in their talent inventory and strategies to rebuild the workforces.
The role of hr
This development illustrates the continuing maturation of Human Resources (HR) as an incredibly strategic discipline for firms to achieve growth objectives. Already a key member of the executive team, HR is being looked upon to evaluate every area of the workforce, and now is being pressured to offer up much more than ever before. They're looking at labor-related expenses against operational realities, with the objective of increasing cost efficiencies and developing an honest-to-goodness talent supply chain.
And so, the term "Human Capital Management' (HCM) comes into play. The concept of HCM has been around for years, but its meaning remains ambiguous, and the term is often interchanged with others, such as organization management, human resource management, and personnel change management.
Further adding to the ambiguity is the number and complexity of the processes which comprise HCM, including:
Workforce planning
Candidate attraction and searching
Selection
On-boarding/off boarding (orientation/termination)
Skills management
Training and development
Personnel administration
Compensation
Time management
Payroll
Benefits administration
Personnel cost planning
Performance appraisal
Travel management
So what is hcm?
A very simplistic definition is: the development of all labor-related issues that impact a firm's strategic and operational objectives, including: the employment of people; the development of resources; and the utilization, maintenance, and compensation of their services aligned with the job and organizational requirements.

Today, the HCM discipline is more critical than perhaps ever before. Adequately managing every facet of talent and labor requires a detailed examination of all segments of the workforce against every area of operational detail.