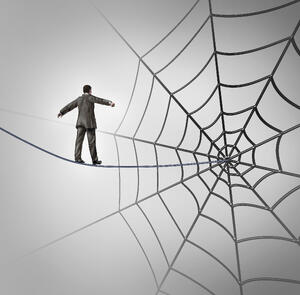 Like your kids Halloween costume, if you don't have a plan in motion by now, then you're not going to be ready for the main event.
Workforce planning, particularly for contingent labor, is mischievously complex and hard to do accurately. Now, during budget season, is when to get executives to buy in if you ever want to escape the "just in time" mentality.
It's no suprise that many many companies today operate in a rolling talent deficit. This means that they never really catch up on their hiring efforts. There are always unfilled jobs month after month. Worse than that, there is no real planning, which means that "just in time" becomes "whatever we have to pay." Not a sound strategy.
Now is the time to think about what you will be doing next year. More to the point; what resources (both in dollars and people) will you have to execute on your plan? That is, if you do, in fact, have a plan. And even if you don't have a plan, you need to plan for what might happen. What if you have a spike in hiring? What if you have specialized skill sets that must be recruited – which can take either a long time, or a lot of resources?
I'm not necessarily talking about just planning for the costs – although that would be one of the areas to think about. Even if you don't have the exact numbers and costs, you need to think about the staffing solutions you will need and be able to talk to executives about why they are important and how you will meet your staffing needs. Their support is critical.


Workforce Planning: Where to Start
I would suggest starting with key skill areas and posing the question to key leaders of your company:
What if we can't hire enough of these types of positions next year?
How will that impact our ability to meet customer needs or grow?
Describe what it has taken to hire your resources this year and identify what it will take for next year.
The trick is to get the resources you need to plan ahead by planting the seed now. These are questions that executives need to be familiar with. Too often purchasing and human resources executives (or even department managers) who are responsible for recruiting are left to answer these questions after budgets are in place or worse, in the middle of the year when budgets cannot be changed.
Other key questions to consider:
Where will you get your employees? Internal resources or external?
Where will you get your non-employee workers? What types will you use?
What skills will you need? Will they be available? Which skills are critical to next year's plan?
How much are you spending on recruiting? Both internally and externally? How much for 2015?
Are you meeting your hiring goals now with the resources you have?
How do you manage external resources, like temporary employees or independent contractors?
The time to plan for next year is right now, if not yesterday. The sooner you prepare your organization, the sooner you'll be ready for whatever is in store next year.