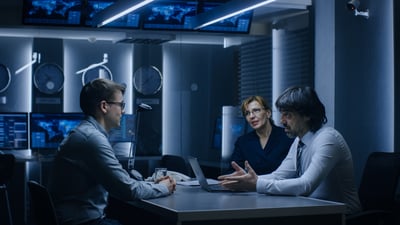 The IT industry has been growing steadily in the last few years. As a result, more companies are adopting innovative technologies and investing in software development to stay ahead of their competitors. However, with the recent tech layoffs dominating headlines, IT Managers have been forced to rethink their hiring strategies to address imminent obstacles. These obstacles can be classified into three broad categories.
3 Obstacles IT Hiring Managers Encounter & Solutions to Overcome Them
1. Building Trust between Talent Vendor & Client
Trust is the foundation of any stable relationship. Therefore, it is imperative that IT Hiring Managers establish a level of trust with their talent vendor to better communicate their needs. When interviewing vendors, you should ask for nuanced details about their recruitment strategy – such as what types of recruiting tools/technologies are they using; how long does it typically take them to fill similar positions; and what approaches are most effective for attracting top talent within specific industries or functional areas? By asking your talent vendor questions about their operating procedure, you can evaluate the level of trust.
Confidence between both parties is rooted in transparency. If a talent vendor has a candidate they believe has 80% of what the client is looking for in a candidate, then they should be transparent about the 20% gap that the client will be responsible for teaching. If a client changes the job description throughout the hiring process, then they should inform the talent vendor of this change. Transparency and honest communication are the most important components to build a long-standing relationship between vendor and client.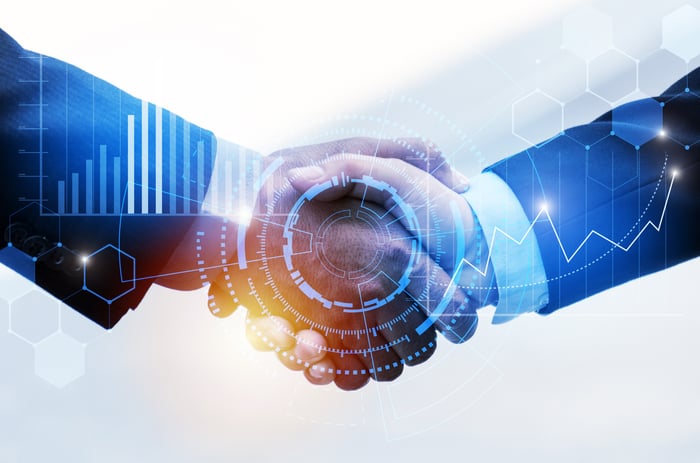 2. Fostering a Superb Team
IT Managers looking to foster a brilliant team of IT professionals should develop a coordinated plan to go after the right type of candidates. Ensuring that a candidate is a good fit goes beyond just looking at their qualifications. Understanding the different IT candidates' archetypes is crucial to conduct your dream team! Are you looking for a back-end developer to generate algorithms? Are you looking for a product engineer to bring products to life by managing the consequential steps? Are you looking for a security developer to ensure data protection? These are all questions IT Hiring Managers should be asking themselves when embarking on the path towards building your team.
IT Hiring Managers should remain cognizant that recruiting qualified talent is harder than ever! Technical candidates are leveraging their in-demand skills to pair themselves with the best organizations. Fostering a superb team relies on several factors. These include a shortened interview cycle, market value compensation, superb company culture and reputation, and chance for career progression. Candidates are no longer settling for the status quo in this 'candidate-driven' market. That is why it is important to consider pairing your organization with an expert staffing provider to streamline your hiring process and construct your dream IT team!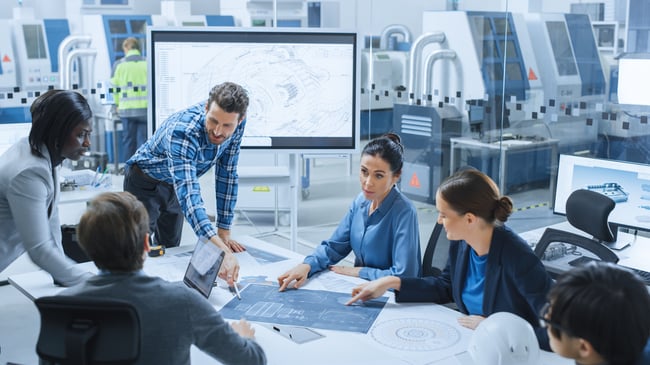 3. Ensuring Seamless Technological Integration
In the world of technology, integration is the key to success. IT candidates are looking to pair themselves with an organization committed to optimizing their tech stack. Ensuring that your applications are seamlessly integrated can be used as a unique selling point.
As a wide array of industries begin to introduce sustainable architecture to further operations, ensuring your applications communicate effectively is critical. Let us look at some examples. In human resources, data integration is being leveraged to communicate employee and candidate data on different platforms. In healthcare, electronic medical records (EMRs) and other programs such as medical management software are being integrated to work in tandem to store patient information. In supply chain, software integration is being used to exchange information to optimize logistic operations in a fast-paced world.
Applications that are disconnected can be extremely costly to an organization. Aside from being financially binding, disjointed applications will require a significant amount of time and effort to properly repair. A major headache for IT managers who now must allocate resources to repair a broken system rather than unveiling a new system. Implementing focused strategies to overcome these hurdles is a massive part.
Consider implementing these three solutions to address disconnected applications. First, consider aligning objectives by leveraging Application Program Interfaces (APIs) to allow applications to seamlessly exchange information. For IT Managers this starts with building a solid understanding of existing application capabilities to define an attainable objective and timeline. Second, build a strategy centered around consolidation. Make a concerted effort to use one unified system of record rather than multiple communicating systems. By doing so, your level of reliance on integrated applications is diminished. Thirdly, leverage existing solutions and systems. Focus on expanding the architecture of active systems, rather than rolling-out new projects.
Final Thoughts
We have discussed the top obstacles IT Hiring Managers encounter when it comes to recruiting an effective team. We also provided solutions for each of these challenges – some easier than others – so that you can avoid them in your own hiring process. As IT Hiring Managers navigate a 'candidate-driven' market with an uncertain future ahead, retaining and implementing these solutions can be vital to your organization.