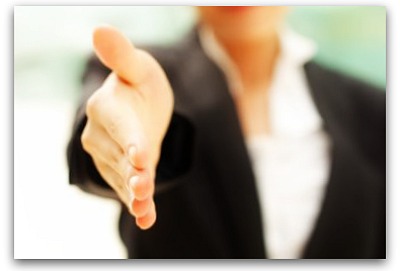 The Contingent Workforce Strategies Summit is just 2 (!) months away. Whether you're new to the conference or contemplating a return visit, take a look at this year's agenda; including several events back by popular demand.
Each year, Staffing Industry Analyst hosts its annual Contingent Workforce Strategies (CWS) Summit. This year, the two-day summit is returning to Dallas, and with it, a unique opportunity for managers and buyers of contingent labor programs to connect directly with the top technology vendors and workforce providers.
Like many industry conferences, CWS doesn't fall short when it comes to serving up targeted information for a uniquely challenging organizational need. Whether you have an in-house program, or you outsource contingent management of temporary labor, like freelancers or contractors, there is an abundance of information to be gained from attending the summit.
That's because the CWS Summit tackles the latest issues and trends surrounding the management of this complex labor pool. As evidence for this year's generous agenda, it's easy to see how the wide array of educational content catered to both mature programs and programs that are just getting started.
The Yoh team is no stranger to the CWS Summit, so we know there's a lot to soak in. Here we will take a look at some of what we think the highlights of this year's event will be and feature some of the most popular picks on the CWS Summit agenda.
THE 2018 CWS SUMMIT HIGHLIGHTS
CWS Connect | Tuesday, October 2nd
In this high-energy "speed networking" session, participants quickly meet a variety of colleagues, make connections, and find peers with similar issues, as well as those who can help with your program challenges. Bring a stack of business cards and get ready to expand your network of contingent workforce professionals in a fast and fun way.
Felicitated Roundtable Discussions | Tuesday, October 2nd
The popular roundtables return with topics that are most relevant for your business, ranging from market trends, sector specialization, service categories, and important business issues. Join your peers in choosing three table topics during this fast-paced 75-minute session.
CWS Talks | Tuesday, October 2nd
Mirrored after the popular "TED Talks®" format, CWS Talks is your opportunity to learn about the most innovative and inspiring ideas that are at the cutting edge of our industry. Gain inspiration from these short, powerful perspectives on the most challenging industry issues and most important breakthroughs in flexible workforce management.
CW Hackathon | Wednesday, October 3rd
This immensely popular and interactive session is re-invented for 2018! You will work in a timed setting in small teams of your peers, and the most experienced contingent workforce professionals on the planet to address ACTUAL contingent workforce challenges crowd-sourced in advance.

Network with peers and gain the most sophisticated insights in the field of contingent work. Winners will receive a 2018 Hackathon Winner badge to promote their achievement.
CWS Summit Takeaways and 2018 Insights | Wednesday, October 3rd
The CWS Summit closing session continues to be one of the highest rated sessions year-over-year. It's a fast-paced and fun whirlwind tour of the state of the contingent workforce in 2018. SIA will not just be sharing the best ideas from the 2018 CWS Summit, but the most impactful insights from SIA's 2018 research, top news stories from all over the globe, and finally to make sense of it all, professional perspectives from the internationally recognized experts on the SIA Contingent Workforce Strategies team.
Yoh Sponsor Event | Monday, October 1
A number of sponsor events are scheduled to take place during the three-day conference, but Yoh's is located right on the Omni Hotel property. So check in, drop off your luggage, and join Yoh and other CWS attendees for a casual, relaxing evening at Texas Spice, a premier restaurant featuring fine food and drinks, outdoor patio, and fireplace. Come for the entire event, or just stop in and say hello. Request your exclusive invite here.
Networking with Attendees | The Whole Conference
The biggest benefit of this conference you won't find on the agenda. This is the first-hand interaction that happens on the conference floor. It's not often attendees, which mainly consists of corporate buyers and contingent workforce program managers, have the opportunity to compare challenges and successes with one another as well as with the industry's leading vendors and providers.