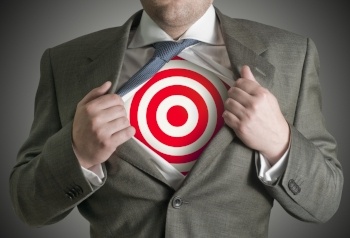 The Contingent Workforce Summit, hosted annually by Staffing Industry Analyst, is a massive conference that draws representatives from all over the country. Arguably the belle of the ball in terms of thought leadership, the event discusses new and emerging trends and best practices in all aspects of contingent labor management. This year, CWS Summit will call Las Vegas home, and with it, play host to hundreds of contingent labor buyers and providers. Whether or not you plan to attend, you won't want to miss out on what's sure to be trending at 2016 CWS Summit.
Every year, the Contingent Workforce Strategies (CWS) Summit highlights the latest and greatest in contingent labor management. The break-out sessions are organized by tracks, or hot topics surrounding the general use of, procurement, and management of contingent workers. Last year's tracks focused heavily on case studies, but this year the themes touch on the varying applications of managing your contingent workforce.
Bonus tip for CWS attendees: It's important to note that the four tracks run concurrently. So, while you and a team member might be most interested in improving the quality of contingent talent entering your organization, you might also want to check out how to drive efficiencies in contingent workforce management. Moral of the story, plan ahead and try to bring a small team to man the floor.
Trends to Spot at 2016 CWS Summit
While the official agenda has not yet been released, a number of trending topics are top of mind for buyers and providers of contingent labor. Take a look at some of the top emerging trends you'll be sure to hear about this year and into 2017.
Workforce Alignment & Total Talent Management
Back in 2015, we wrote a blog on how the lines are blurred when it comes to the roles and responsibilities of managing concurrently running Recruitment Process Outsourcing (RPO) and MSP programs. We touched on how for most organizations, the processes surrounding the sourcing, hiring and management of permanent and temporary labor tends to operate in silos.
Increasingly however, enterprise-level organizations are responding to the pressure to reduce costs, such as staffing-related expenditures, while increasing their ability to be agile to meet market and workforce demands by aligning workforce resources. In doing so, a trend is growing where companies are consolidating RPO and MSP programs. Total talent management not only drives greater cost-savings but allows the enterprise to maintain employment branding and streamline operations.
Workforce Strategies and Management
When recruiting varying levels and classifications of talent, such as independent contractors, freelancers, temporary and direct hires, and statement of work employees, understanding where they go for information and how they engage with job postings and/or content is mission critical. As we prepare for the 2016 CWS Summit, it will be interesting to learn how technology and innovation will continue to drive and challenge the talent acquisition lifecycle. Additionally, how the insights collected by increasingly sophisticated content management platforms are used to drive future workforce planning and influence the decision-making process.
Recruiting & HR Technology Impact
Speaking of technology, it is the core of contingent labor management. From compliance, to total workforce management, and talent engagement, the quantity and quality of analytics collected from HR and staffing technology platforms continues to be a shining star in the need to drive greater efficiencies, reduce costs, and improve business insights. There are sure to be a number of thought-provoking conversations around the adoption and best practices surrounding these technologies; specifically from the point of view of the technology providers.
Social Media Impact and Approaches
Social media recruiting can certainly turn into an onion of a project – meaning, it never seems to fully unravel and has the ability to make you or your team tear up. While job boards still have a place in recruiting talent, there is a growing need to develop good sustainable social media recruiting strategies. The challenge: finding enough and the right content engage and hook the right candidate pool.
This blog was written by Jim Hein. As Vice President of Enterprise Solutions for Yoh, Jim bring 20 years of experience obtained from leading staffing industry sales and operations functions to Yoh's Managed Services and Recruitment Process Outsourcing (RPO) clients. Having a strong proficiency in the design, development and delivery of workforce strategies enables Jim to deliver a wide-range of innovative workforce management solutions. His focus is to continuously exceed Yoh's client expectations by crafting customized workforce solutions that meet each clients' unique talent management requirements.