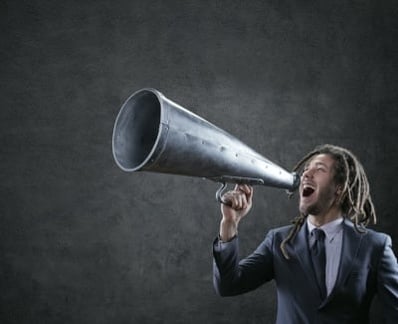 Just back from Staffing Industry Analysts' (SIA) always enlightening Contingent Workforce Summit (CWS) in sunny Las Vegas. Apart from the occasional surprise Elvis sighting, the summit was as expected; a great chance to talk to close to 300 companies about how to best navigate the challenges of today's workforce. The challenges are many, as most companies are still uncertain about both how to manage their contingent workforces and who can help them do it. Technology is also on the minds of many, with players large and small trying to sell human resources and procurement on tools to make management easier.
What You Need to Know from the CWS Summit
So, what were the stand out moments? Here are a few of the areas that buyers and managers of contingent labor ought to bookmark for their 2017 workforce plans.
You Need to Own Contingent Management
Everyone agrees that it's important to reign in and properly manage all parts of the workforce. And, don't feel like you shouldn't attend future CWS events even if you don't have a contingent labor program in place. Companies are at all levels of sophistication when it comes to contingent workforce procurement and management. We talked to a number of companies, from those that literally have nothing in place, to companies who have been managing contingent workers for twenty plus years and still have questions.
Size (of the Program) Matters
The message regarding the need to manage contingent labor processes has reached companies of every size. A common question was: "How big does the spend need to be before you're calling on a program (or before an MSP provider would set up a program)?"
The answer, of course, is "it depends." But really, common sense rules here, and the answer I gave was that most companies see some benefit when they reach $15-$20 million in spend. If you fall into that category of contingent spend, then, below are some options to consider, but not a "program" recommendation.
Gig Economy You Say?
There was lots of talk about the gig economy (and a full two-day program focusing on this trend after SIA's CWS Summit). What stood out is that many companies are still talking about how to deal with independent contractors and statement of work engagements.
One thing we learned from the great recession: Project managers and hiring managers will find a way to engage the skills they need through one door or another. So knowing where your non-employees are and who they are is as important as ever.
Total Talent Management
A big term, total talent management encompasses all segments of the workforce. As I noted above, don't feel bad if you don't have this locked down. Most companies still don't. And most companies don't really do workforce planning, especially with contingent labor. But the message is clear: The workforce is more complex and dynamic than ever before.
RPO and Now "CRPO"
The idea of outsourcing recruiting, whether on a direct hire or contingent basis is of interest, but still not well understood by many. Those in the experienced category are looking at Contingent Recruitment Process Outsourcing (CRPO) as a natural extension of proactively creating a pipeline for even temporary workers. It's another indication of how companies need to be creative to make sure they have the talent they need.
Overall, it's always enlightening to see and talk to the vibrant staffing industry at CWS. The question many companies brought home is: How can we figure it all out with the resources we have? The answer is that you probably can't. Good news is there's plenty of us out there to help.
About the Author: Matt Rivera serves as Vice President, Marketing and Communications and is responsible for overseeing all aspects of Yoh's marketing and brand communications. Matt holds a degree in Journalism/Public Relations and has been working in the staffing industry for more than 25 years. Prior to this role, Matt held many different roles from branch recruiting and proposal writing to technology management and online marketing.