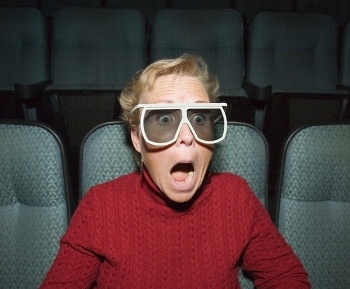 The CWS Summit, Collaboration in the Gig Economy, and contingent certified professional program are just one month away. With an emphais on technology, there's a number of new events that are sure to shake up this year's premier conference for contingent labor management.
Staffing Industry Analyst's Contingent Workforce Summit (CWS) is making a slight departure from their traditional format. With an emphasis on the tools and technologies to better track, manage and procure contingent labor, a number of brand new events and refreshed breakout sessions are designed with tech in mind.
The 2016 CWS Agenda GOes Tech
For the first time ever, CWS will host Collaboration in the Gig Economy. Designed to tackle the transforming workforce, this two-day conference will take a tech-driven approach to optimizing talent supply chains.
Also, new to the CWS Summit agenda, the CW Hackathon. This is yet another example of the emphasis on technology and diversity in solutions to better manage the growing contingent labor population.
Whether you have your conference ticket, or are looking to land a FREE one, check out the technology-inspired events and sessions at the 2016 CWS Summit.
Talent Data Exchange
Tuesday, September 20, (8 - 8:45 AM)
Talent Data Exchange (TDX) is a suite of data aggregation and analysis tools. It provides current, validated data and analysis of the pricing, performance and quality of your contingent workforce suppliers and workers. Attendees of this session will learn how to make mature, fact-based pricing and sourcing decisions based on objective, neutral data.


CW Hackathon
Tuesday, September 20, (9 - 10:15 AM)
This is the first CW crowd-source event ever! This interactive session will harness the collective wisdom of CWS Summit attendees, and to add a little friendly competition, a winning team will be announced in CWS 3.0 (as well as bragging rights for a lifetime!).


Facilitated Roundtable Discussions
Times and topics vary
The CWS Summit features a number of different roundtables for group discussion on topical issues during this 90-minute session. As a sponsor, Yoh will present on the Best Practices in Selecting Your Staffing Suppliers and Program Partners.
Add this Round Table Topic to Your Outlook Calendar

Top Tech Case Study Sessions
Discovering Contingent RPO
Monday, September 19, (1:45 - 2:15 PM)
The term Contingent Recruitment Process Outsourcing (CRPO) may be new to many CW managers in North America, but it is a tried and true solution abroad. These solutions offer new and cost effective ways of working that can address broader business issues. Explore the rationale for why this model continues to exist, how it offers a different type of solution to suit specific needs and how it can fit into wider programs.
Capitalize on the New Data Analytics and Business Intelligence for Contingent Workforce Management
Monday, September 19, (1:45 - 2:15 PM)
Contingent labor is being labeled as the new on-demand workforce. It comprises nearly 20% of the US workforce, and projections place it in 30-40% in the near term. Learn how Fortune 100 companies are leveraging data to deliver business results and value, and give you the keys to unlocking nascent data with five pillars that comprise a successful and effective approach to data analytics and business intelligence (BI).
Thomson Reuters – Direct Hiring–The Vision of a Possible Tomorrow
Tuesday, September 20, (10:45 - 11:15 AM)
Dan Khublall, Director of Global Contingent Labor at Thomson Reuters, will deliver a thought-provoking presentation of his vision of a future where technology and talent combine to enable organizations to transition towards a more direct hiring model.
Up, Up and Away; Developments in the Human Cloud
Tuesday, September 20, (1:30 - 2:15 PM)
All industries today face the threat of disruption from new online business models and the staffing industry is no different. Not only is the Human Cloud the fastest growing part of the workforce solutions ecosystem, it's also where most of the innovation is happening. Join SIA, the global leader in human cloud research as we review the most recent developments in this rapidly evolving space and what human cloud strategies can do for your organization!


TOp Tech Track Sessions

Attain Total Workforce Management

As flexible workers represent a greater percentage of the workforce, companies must incorporate a broader pool of external employees. It's time to address the big questions and discuss how you can achieve a complete view of your company's entire workforce.


The Talent Potential: Leveraging the Freelance Marketplace to Harness a Global Talent Pool
New technology has emerged to address these talent shortages by enabling on-demand sourcing that allows businesses to find and hire the best talent in the world.

Vendor Consolidation: Streamlining and Managing Staffing Providers Without Sacrificing High Quality Talent or Diversity - Best Practice: Supply Base Optimization
The goal of "supply base rationalization" is to determine the right number of suppliers with the right capabilities to meet the company's requirements, while retaining quality contractors at a competitive cost.
VMS Past, Present and Future–Innovation and the Evolving Technology for Contingent Workforce
With sophisticated predictive analytics and global executive dashboards, today's VMS technology scarcely resembles the VMS of just five years ago. In this cutting-edge session we will take stock of the state of technology and review the new tools at your disposal.



Build a Talent Community; Using Technology to Source Safely and Quickly
We are entering a new era of talent scarcity, particularly within professional and STEM categories. We are also seeing dramatic shifts in the labor market towards independent workers. Buyers of talent want flexibility, access to the best talent, reduced costs, and no risk.



Not for Beginners! Advanced Analytics for The CW, Using Big Data to Predict Workforce Success
In this session we will move beyond the basics of big data to explore how advanced data analysis techniques and statistics can yield big time results in your CW program. We will explore data sufficiency issues and discuss the various tools of data science.



Innovation and CW–What Does The Future Hold?
While it's easy to get caught up in the immediate needs of your program, it's also important to be thinking about preparing for the future. In this session our panel of thought leaders will share their thoughts on the workforce of the future.

For the complete agenda, visit the official site of the CWS conference series.