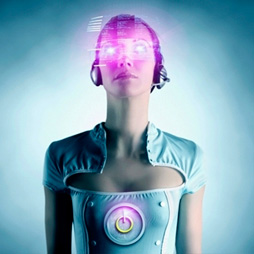 Continuing on our coverage of 2014 trends today we'll take a look at what lies ahead for recruitment process outsourcing (you can read about 2014 managed staffing trends here). What seems to be most clear about 2014 RPO trends is that they will most likely be focused on a noticeable maturation of the manner in which Recruitment Process Outsourcing services are not only selected but how they are deployed. 2014 may not have as much acquisition activity as in recent years, but it is likely that there will be some modest merger and acquisition activity.
Greater Delivery Model Distinction. Towards the 2nd half of '13 there was a clear move in RPO service demand to distinguish between high volume repeatable recruiting versus greater effort and high touch recruiting. The former focuses on a highly efficient sourcing approach that enables rapid turnaround of similarly skilled candidates – think seasonal hiring, call center representatives, corporate IT help desk personnel, and retail workers. While the latter delivers harder to find skills and talent that were historically not always sourced through an RPO provider. As more and more companies decide not to rebuild their recruiting infrastructure they are turning to RPO providers for help which in turn drives greater demand for more precise sourcing and recruiting capabilities. In 2014 we will be consumers of recruitment process outsourcing services driving a demand in a manner that will yield a more defined landscape of providers focusing on either the former or the latter. While many providers will still offer both delivery approaches, it is likely that most will decide to stake a claim on what they feel their strengths are in serving their customers.
Integrated Service Execution: In an extension of the 2013 trend of RPO co-sourcing, established larger organizations will scrutinize their overall approach over managing talent acquisition across multiple categories. The knee jerk reaction here is to assume that more managed staffing programs will be asked to handle some of the RPO load, and while this may be true of the highly repeatable talent demands, integration of services is less about forcing RPO into a managed staffing model and much about placing greater oversight across the entire talent acquisition process. A talent oriented approach will, with more frequency, be used to evaluate the health of the RPO program, and assimilate a singular set of metrics that will be used across any program that results in talent coming into the organization. RPO providers will be required to respond by providing even more support in process development and management.
Investments on Mobility: With over two thirds of all cell phone users browsing the internet with their phone it is not too far a stretch to suggest that 2014 will absolutely be about the mobile hiring experience. But a quick glance at the web page of most companies on a phone or table indicates that their mobile presence needs more than a little help. This help is most likely to come from one of two places. Niche providers of a mobile job apply process or from RPO providers. RPO providers will be asked to come armed with a mobile perspective far beyond simply making job postings look good on a handheld device.
Broader Use of Video: 2014 will not only be a year of mobile, but it is very likely that when would-be candidates are enjoying their mobile internet experience they will be seeing more and more video. Facebook, for instance is rumored to be preparing a massive video advertising platform. What this means for employers is that their recruiting experience now needs to have a video approach as well. And if employers are not prepared fully for mobile they certainly are not ready for video. Once again RPO providers will have to come armed with a video perspective. And it will need to be much broader then simply using poorly produced video news like segments that are essentially video job postings. The video strategy must be one of engaging the talent community with content that matters and is helpful to them. From there the video recruiting strategy must enable and facilitate using video and streaming technology to accelerate the screening and interview process. Of all the 2014 trends this is the one that is most likely to provide a challenge to both employers and the recruitment process outsourcing providers.
Embedded Category Practitioners : It is expected that both first time RPO consumers and those companies with well established RPO programs will insist that their RPO partner provide embedded senior leadership and subject matter experts who will focus exclusively on not just the tactical execution of a recruiting process but the strategic development of talent acquisition within specific categories. This embedded member of the talent acquisition team will provide the analysis and oversight within their area of expertise (e.g. ERP, mobility, big data analysis, etc) in order to map out the internal adjustments that must be made to meet the expectations of the workforce plan.
There you have it, a look through the Yoh crystal ball into the RPO landscape for 2014. What do you think? And more importantly what do you think we didn't cover here.