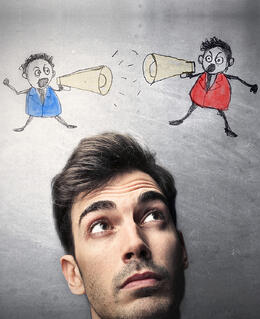 For some companies, managing a contingent labor program never seems to fit within the organizational chart. However, with the increased demand to hire contingent workers, it's earning a top spot.
Some executives lump temporary staffing into a Human Resources, Procurement or a Hiring Manager's workload. What tends to happen in this scenario is the individual(s) assigned to the project do not have the experience or resources needed to effectively manage a full-scale or even a short-term program. Thus, the debate begins: how should you properly manage a bustling contingent labor population?
MANAGING YOUR FUTURE WORKFORCE
To get a better sense of how you can prepare now and in the future, let's look at some facts surrounding the latest workforce trends.
Fact 1:

A Matter of Supply & Demand
In recent years, the demand for even enterprise-level organizations to become more agile has increased resulting in a more flexible workforce. This combined with a shift in employee preferences, consistently due to work life balance, is creating an even greater supply of non-employees like contract, temporary and freelance workers.
Fact 2: Combining Forces

For organizations that employ both contingent and direct hires, this division of labor is more blurred than ever before. As a result, we've seen a new best practice emerge. Companies are aligning enterprise solutions like managed services and Recruitment Process Outsourcing (RPO) to leverage widespread program efficiencies beyond hard cost-savings.
Who owns contingent labor in your organization? Here's a breakdown taken from a recent Yoh workforce trends study.
Taken from Yoh's eBook, "Why It Might be Time to Outsource Contingent Labor Management"
Fact 3: Increased Resources
As stated above, the number of contingent workers is on the rise. One of the more notable stats predicts that the freelance population will account for approximately 50% of the total workforce by the year 2020. It's no wonder that according to Deloitte Consulting Firm, thirty percent of the procurement budget is allocated to contingent workers.
Increased spend = increased resources. If you aren't fighting for a bigger piece of the pie, you should be.


---
Download the eBook Why It's Time to Outsource Contingent Labor Management

---
Fact 4: Reliance on Third-Parties
More and more companies are outsourcing temporary employment programs to keep up with the growing demand outlined above. As a Managed Service Provider, some of the most common reasons we've seen organizations turn to third-party providers and technologies includes one or more of the following:
Temporary labor has become a permanent corporate strategy
Client expectations continue to rise as VMS and MSP capabilities evolve and become more sophisticated
Clients prefer Statement of Work (SOW) service for well-defined projects
Contingent labor enables the organization to instantly tap into the market for quality or specialty labor
Tips to Manage Contingent Labor Programs
While companies are spending millions on flexible labor, many of them don't know how and where buying decisions are made, and more importantly, how they can create effective controls to manage this workforce.
Taken from Yoh's eBook, "Why It Might be Time to Outsource Contingent Labor Management"
Simply stated: chances are you don't need a managed staffing program if all of the following aspects of your contingent labor program are accounted for:
A solid talent supply chain of which is easily and accurately forecasted
The ability to report on key performance metrics; i.e. supplier rate cards, hiring manager satisfaction, etc.
A firm understanding of which departments manage which aspects of the program.
If all of the above areas fall into perfect alignment, then congratulations! You've passed go and can collect your proverbial $200. For the remainder of you, it's time to determine who within your organization should own the contingent labor management; whether it is a Managed Service Provider or an in-house department(s).
At the end of the day, someone in your organization will be responsible for temporary staffing. What was never a relaxed process is now becoming even more of a test due to the rise of temporary labor. Highly regarded as the "new norm," many organizations will need to create visibility and accountability quickly around this unfamiliar process.
About the Author: Matt Rivera serves as Vice President, Marketing and Communications and is responsible for overseeing all aspects of Yoh's marketing and brand communications. Matt holds a degree in Journalism/Public Relations and has been working in the staffing industry for more than 25 years. Prior to this role, Matt held many different roles from branch recruiting and proposal writing to technology management and online marketing.