There's no denying that the modern use of social media is disrupting the way we do business. For recruiters and job seekers, social media and the Internet, in general, has made it possible to build connections all over the world.

This infographic from ThisWay Global shows insights into how social media has shaped the recruitment process. It also shows why mobile optimization should be a priority for recruiters, as well as how AI is making it easier to match the right people with the right jobs.

For recruitment managers, these trends can be a good starting point when planning for the next recruitment strategy. You can refocus your efforts and increase your chances of finding the right person for the job wherever they are.

Jobseekers, on the other hand, can get a head start in their job search by identifying the best platforms they should use based on current trends to connect with prospects on a wider scale.

Global Recruitment Trends Infographic
Whether you're a recruitment manager or a job seeker, studying these trends can help you stay on top of the competition. Keep these pointers in mind when planning your strategy for success.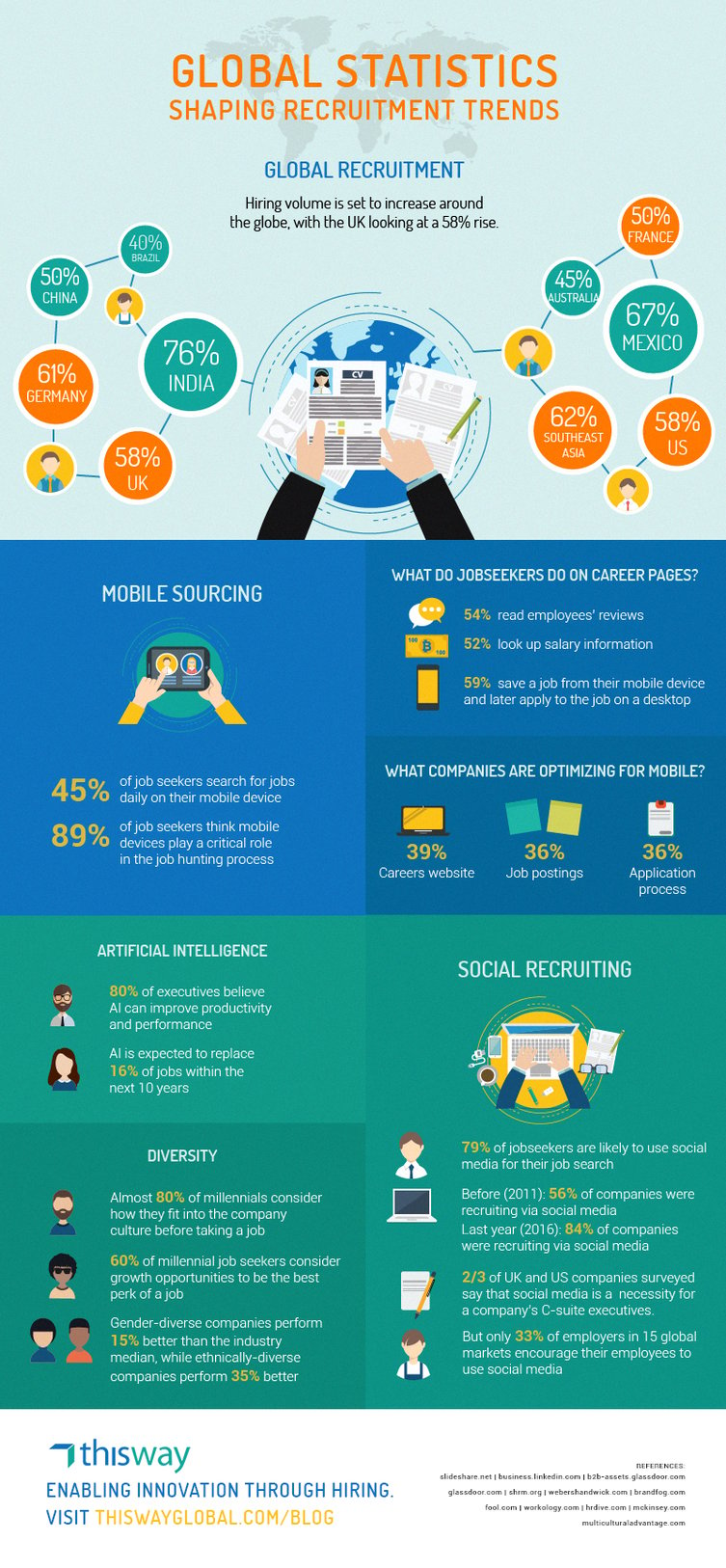 About the Author: With an eye for detail and attitude towards excellence, Edward Page has proven himself to be ThisWay Global's guide in recruitment technology. As a Business Development head, he leads a team to keep on pushing the envelope when it comes to using technology for recruitment—a hiring process that focuses on diversity and less on the bias.