Navigating Talent and Technology:
Driving an RPO Solution to Mid-Market Manufacturer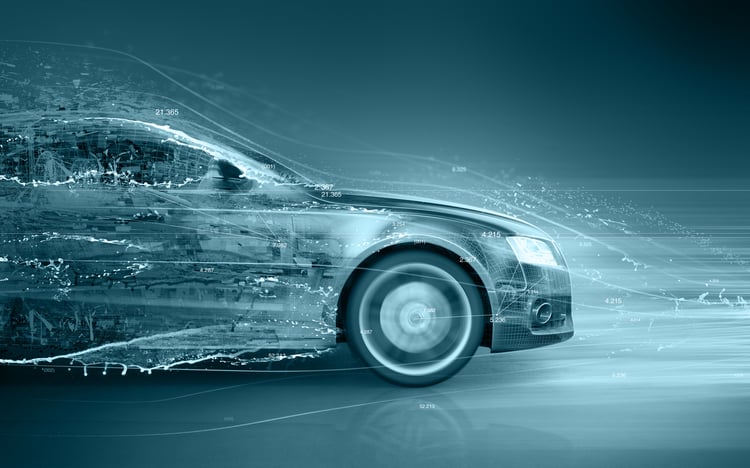 ROI Facts
50% in total recruitment spend (within 6 months)
Contractually agreed to SLA's & met/exceed targets within 6 months to"Go Live"
Including time-to-fill, process optimization measures, candidate quality and hiring manager satisfaction
Improved qualitative metrics consistent with industry benchmarks
WHAT YOH BROUGHT TO THE TABLE
Effective Full-Talent Life Cycle, End to End Recruitment Process Outsourcing Solution
Consultative, problem solving, high-touch approach
Talent Acquisition Expertise
Dedicated recruitment team with functional and industry experience
Effective Transition Process that Facilitated Shift from Incumbent RPO Provider
Proprietary Technology Stack with Artificial Intelligence and Machine Learning
ATS Optimization
OFCCP Compliance through Effective Technology


Degree of Difficulty
Competing with larger auto manufacturers for the same talent (large tier 1 automotive suppliers)
Filling engineering positions and significant talent shortages
Major internal change management encompassing multiple locations
Decentralized environment mitigated compliance
Overall lack of talent acquisition technology sophistication
The Dilemma
Our client, a mid-sized automotive supplier and manufacturer, was experiencing a variety of talent acquisition challenges. They were competing for talent with much larger tier-1 automotive organizations who had better recognized employment brands in a marketplace with the lowest unemployment rate in decades. Further complicating their dilemma was the short supply of talent in many of their target hiring areas: engineering, IT, supply chain, quality management and finance.
These factors, combined with talent acquisition's lack of strategy, structure, technology and meaningful reporting drove our client to rely on expensive and inefficient third-party recruitment agencies.
Another major challenge was our client's multiple manufacturing plant environment where hiring was decentralized, processes were inefficient, dedicated internal recruitment resources were lacking and recruiting methodology was undefined. The client's talent acquisition model lacked consistency, transparency and compliance across their organization. In short, the client knew they needed a change in direction and expert help.
The Strategy
It became apparent that the client needed immediate relief, as well as a long-term strategic talent acquisition solution. Yoh was able to provide both. While conducting the formal program implementation, Yoh began providing immediate recruitment support for some key locations. Yoh was able to drive needed activity on critical roles prior to a full program implementation. This "Quick Start" approach allowed us to gain valuable insight and build working relationships with key stakeholders, further facilitating a smooth and effective program launch.
Post-implementation, a consistent and compliant talent acquisition process was instituted – one enabled with a proprietary technology stack. Technology was focused on creating better distribution of job advertisements through artificial intelligence (AI) and machine learning as well as passive identification and engagement of targeted candidate populations. For the first time, the client had real time performance reporting on talent acquisition efforts, driving better decision-making and communication with client stakeholders.
Finally, we focused on the people side of the equation and staffed the program with a dedicated Delivery Team who possessed the appropriate functional and industry experience. Yoh collaborated with the client to improve brand messaging in order to attract top talent. A stronger brand impression was successfully created by repurposing and enhancing marketing materials for the recruitment process.
The Impact
Yoh's rigorous customer integration process helped insure a quick program adoption. Within 6 months, our customized RPO model helped drive significant quality improvements, while reducing recruiting expenses resulting in an immediate ROI. Client talent acquisition costs were 50% less during the first year of our program largely due to the elimination of third-party agency fees along with faster hiring of qualified candidates.
The newly adopted processes and integrated suite of recruitment technologies resulted in noticeable improvements. First, sourcing tools drove marked increases in overall qualified candidate traffic. Optimization of the career page and other process enhancements meant that fewer candidates voluntarily exited the interview and selection process. Finally, more efficient and effective use of technology lead to an enhancement of the overall candidate experience.
Yoh also out performed program target KPI's. We demonstrated a strong understanding of the client's hiring needs, as demonstrated by the submittal to selection scores. Time to fill measures for open positions were reduced by more than 40% to approximately 45 days. Additionally, client satisfaction scores exceeded targeted standards. Client HR representatives spent less time focused on recruiting, allowing more time to focus on strategic business objectives.
The auto industry is undoubtedly a driving force in the U.S. economy. The $953 billion industry is close to 3.5% of America's GDP and employs over 1 million workers across the country. The industry also relies heavily on middle market manufacturing companies to supply materials and parts. Every single state is impacted by the automobile industry.
Mid-Market manufacturing plays a crucial role to the auto industry as well as to the economy. Mid-Market manufacturing accounts for more than a third of US employment and equates to about 40% of the total GDP. Our client was not only competing with other mid-market companies for the same talent, but also with large tier 1 automotive suppliers.
So, how does a mid-sized automotive supplier and manufacturer stand out among much larger organizations who have recognizable brand names? Especially when there's a short supply of talent in the target hiring areas like engineering, IT, supply chain, quality management and finance? On top of that, this client had a decentralized hiring process with undefined recruiting methods and lacked committed recruitment resources and tools. That's where Yoh's recruitment process outsourcing (RPO) team stepped in.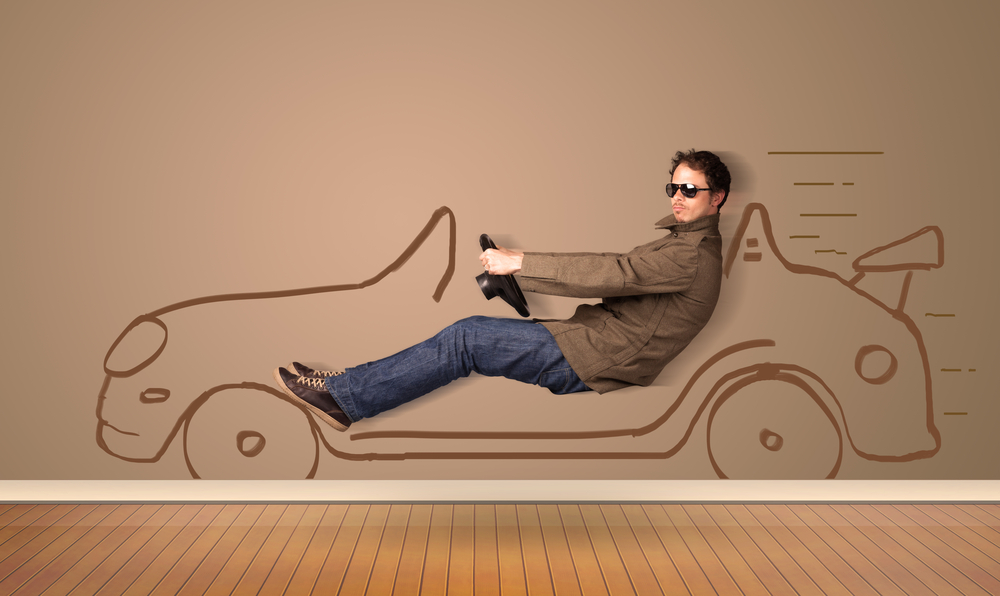 Taking the wheel
It was clear that the client needed both an immediate and a long term solution for hiring. Long term, the client's current model lacked consistency, transparency and compliance across their organization and would need to be updated. Short term, the client needed to fill critical roles immediately, but there was a limited market supply of candidates. Yoh was able to offer both a short term and long term solution. Yoh jumped in immediately. First, the RPO team provided support while working through the implementation. Target areas were chosen for key locations with the client's input based on the critical hiring needs.
Yoh quickly established an innovative, consultative RPO model. We reviewed and recommended technology, and implemented talent acquisition improvements that streamlined and added structure to cumbersome processes. A high-touch candidate and hiring manager experience were delivered. We also provided complete recruitment support led by dedicated RPO Recruiters possessing strong functional and industry expertise and trained in behavioral-based interviewing techniques. The Recruiters instituted an effective passive sourcing strategy, filtered the applicant flow, screened candidates for fit and developed talent communities for hard-to-fill positions
Driving Results
After the program's launch, Yoh reassessed deliverables and identified additional opportunities to improve the talent acquisition process. Client training aligned to the client's culture and videos and program guides were added. In addition, we armed the client's HR Team with tools like automated reference checks, while working together to effectively train hiring managers.
Since client integration is not once and done, we defined an ongoing strategy during implementation, and then continued to identify additional process improvements after program launch.
For the first time, a consistent and compliant talent acquisition process was instituted with improved technology. The client was now able to access better ways to distribute job advertisements, engage with target candidates and had improved reporting through Yoh's cutting edge technology stack. Our customized RPO model resulted in significant improvements. The interview to hire ratio beat expectations and industry standards. Time to fill was reduced by more than 40% meaning less time required for recruiting and more time for business strategy. Thanks to the elimination of third-party agencies and a faster time to fill open job requisitions, hiring costs were reduced by 50%. The overall RPO program was a complete success.
INDUSTRY FAST FACTS
MID-MARKET MANUFACTURING:
Bureau of Labor Statistics

3.5% unemployment rate - lowest rate in 50 years
1.6 million more new jobs than those unemployed

Over 1 million employed in the total automotive sector Demand for engineers in automotive sector forecast to grow at 9% per year through 2026 (one of the most difficult-to-fill positions)
National Center for the Middle Market (2019 Report)
Accounts for more than 1/3 of U.S. employment
Mid-market revenue forecasted to grow by 4.9% during next 12 months