Declines in Likelihood of Promotion and Raise, and Trust in Company Leadership Led to Lowest Worker Confidence Since Q2 2016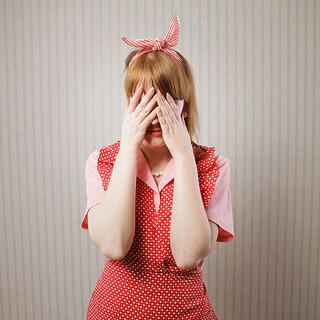 PHILADELPHIA, PA – September 6, 2017 – Following five consecutive quarters of increases, American workers' confidence fell significantly in Q1 2017 to a 12-month low, according to the national Worker Confidence Index™, a survey of U.S. workers from HRO Today Magazine and Yoh, the leading international talent and outsourcing company owned by Day & Zimmermann.
The index gauges workers' perceptions of the four key drivers of worker confidence: the perceived likelihood of job loss, the perceived likelihood of a promotion, the perceived likelihood of a raise, and the perceived overall trust in company leadership.
Overall, the index fell from 107.6 in the first quarter of 2017 to 99.7 in the second quarter of 2017. The largest decreases came from perceived likelihood of a promotion and perceived likelihood of a raise, which fell by 21.4 points and 11.1 points, respectively. Trust in company leadership dipped as well, decreasing by 3.4 points. The only category that saw growth was perceived likelihood of job security, which increased by 4.5 points in Q2 and rebounded from a dip in Q1 2017.
"As we've seen time and time again, employers cannot look only at balance sheets as the way to gauge the health of a company. Employee confidence is a key indicator and precursor to the future success of a company, and those who make talent a priority with strategies designed to meet employee expectations will be positioned for growth over the long term," said Andy Roane, Vice President of Recruitment Process Outsourcing (RPO) for Yoh.
"Despite the growth of the markets during the past year, the results of this Worker Confidence Index show that company revenues and success do not directly correlate with employee sentiment, and it's something leadership should place an extra focus on as we continue into the second half of 2017," said Roane.
Other key takeaways of the Worker Confidence Index™ include:
Trust in company leadership falls for second consecutive quarter but remains higher than this time last year

Workers' trust in company leadership fell to its lowest level since Q3 2016 and now stands at 43.2 percent. Similar to previous trends, there is a direct relationship between leadership and employees' incomes and education levels, but interestingly, an inverse relationship with employee age.

Despite rebound in job security, concerns about job advancement near an all-time high

While perceived job security increased from 99.2 in Q1 2017 to 103.7 in Q2 2017, workers' perceived likelihood of a promotion fell by a historic amount, led by significant decreases from those aged 25-44 and those making more than $50,000 annually. Likelihood of a raise fell back to 2016 levels, indicating Q1's results were likely more of an aberration than a notable trend.

The Worker Confidence Index fall hints at an impending dip in Consumer Confidence Index

For the last eight quarters, the Worker Confidence Index has aligned with trends in the Consumer Confidence Index, indicating consumer confidence is aligned with workers' job security and health. The decline in the WCI in second quarter 2017 does suggest that there could be a decline in the CCI at the end of September 2017, which is something Yoh will be monitoring through the end of summer.
Survey Methodology
Each month, HRO Today magazine employs ORC International's CARAVAN® Omnibus Surveys. Approximately 333 interviews are conducted online each month. Respondents are individuals age 18+ who are working full-time in the U.S. Quarterly reports are issued based on 1,000 responses per quarter. Respondents are asked a series of four questions. Each question uses a Likert-type scale where respondents rate each question on a 1-5 scale, with one being "Very poor" and 5 being "Very favorable." The four questions asked are: Involuntary Job Loss Possibility, Likelihood of Promotion, Anticipation of a Raise of at least 3% and Trust in Company Leadership. To view the entire study, please visit, http://www.yoh.com/hro-today-employee-well-being-study.