Confidence about Job Security, Raises, Promotions and Trust in Company Leadership Rises; Uncertainty Still Apparent as Index Lags 2015 Levels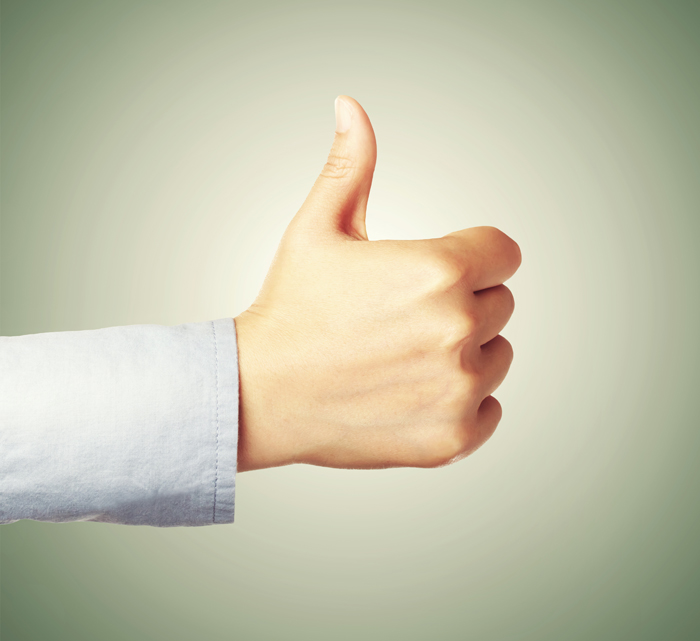 PHILADELPHIA, PA – June 22, 2016 – After falling for two consecutive quarters to its lowest level in two years, American workers' confidence has rebounded in the first quarter 2016, according to the national Worker Confidence Index™, a survey of U.S. workers from HRO Today Magazine and Yoh, the leading international talent and outsourcing company owned by Day & Zimmermann. The index gauges workers' perceptions of the four key drivers of worker confidence: the likelihood of job loss, likelihood of a promotion, likelihood of a raise, and overall trust in company leadership.
Confidence levels rose across all four categories in the first quarter of 2016 to 96.8 from 94.2 in the fourth quarter of 2015. The Index showed the largest gains, each of at least three points, in job security, promotion potential and trust in leadership, while raise potential saw the smallest uptick of just 0.4 points. However, the overall index still lags previous years indicating some level of employment uncertainty and a slow start to the year.
"Interestingly, the three largest gains in the Worker Confidence Index were seen in the three non-financial categories of job security, promotion and trust in leadership," said Andy Roane, Vice President of Recruitment Process Outsourcing (RPO) for Yoh. "The lag in expected raise potential likely means employees, though confident about job outlook overall, are playing a wait-and-see approach before expecting any increase in wages following a challenging fourth quarter of 2015."
Alignment with Consumer Confidence Index
Since the study began, the Worker Confidence Index has aligned with the Consumer Confidence Index, showing identical rises and falls in worker confidence ahead of similar rises and falls in consumer confidence. The Worker Confidence Index is proving to be a leading indicator of future economic health in the U.S., indicating that employees' confidence in their employment status impacts their buying power and the overall health of the American economy. During the two-plus years of its existence, the Worker Confidence Index appears to be a more accurate predictor of economic health and U.S. spending power than unemployment rates, which have not aligned with consumer confidence.
Implication on HR and talent industry
"The need for companies to invest in the well-being of their employees is greater than ever. As the findings from the Worker Confidence Index have shown, failing to adopt strategies with the new talent landscape in mind, where everyone can be considered a passive candidate at any time, will not only hurt a business's bottom line but can have adverse affects on the overall economy," said Roane. "At Yoh, we've helped companies for decades manage their talent in a way that's designed to meet the company's goals while also keeping in mind the needs and aspirations of the individual talent to create positive employment experiences for both parties."
Key takeaways of the Worker Confidence Index™ include:
Worker confidence is still significantly lower than at the same time in 2015
While the Worker Confidence Index rebounded in the first quarter of 2016 to 96.8, it is still 3.4 points lower than during the first quarter of 2015. The Index hit a high point in the second quarter of 2015 to 102.0 but has yet to cross the 100-point threshold in any quarter since.
Worker confidence rises after holiday-time fall
Potentially fueled by holiday-season hiring anxieties, the Worker Confidence Index fell to its lowest level ever in the fourth quarter of 2015 to 94.2. The likelihood of job loss was particularly strong among those 18-24 (15.4 percent), those most likely to have holiday-season jobs. That same group saw an improvement of 0.4 percentage points in the first quarter of 2016. This is a recovery from the sharp decline at the end of 2015, but it remains to be seen if Q2 and subsequent quarters continue this trend.
Men consistently more optimistic about receiving promotions and raises than women, not job security
While women continue to report higher levels of confidence in their job security than their counterpart, men are consistently more optimistic about receiving promotions and raises than women. In terms of race, minorities tend to anticipate job loss more than whites; in particular, concern about job stability was particularly high among blacks in the first quarter. The youngest, poorest, and most educated respondents reported the highest concern about job security. Those with the highest earnings are most likely to anticipate a raise and a promotion.
Survey Methodology
Each month, HRO Today magazine employs ORC International's CARAVAN® Omnibus Surveys. Approximately 333 interviews are conducted online each month. Respondents are individuals age 18+ who are working full-time in the U.S. Quarterly reports are issued based on 1,000 responses per quarter. Respondents are asked a series of four questions. Each question uses a Likert-type scale where respondents rate each question on a 1-5 scale, with one being "Very poor" and 5 being "Very favorable." The four questions asked are: Involuntary Job Loss Possibility, Likelihood of Promotion, Anticipation of a Raise of at least 3% and Trust in Company Leadership. To view the entire study, please visit, www.HROToday.com.