WASHING AWAY INEFFICIENCIES WITH A MANAGED SERVICES PROGRAM
ROI By the Numbers
$1,870,990 TOTAL SAVINGS
100% FULFILLMENT RATE FOR CALL CENTER CLASSES
8.15/10 MANAGER SATISFACTION RATING ON PROGRAM AFTER ONE YEAR
WHAT YOH BROUGHT TO THE TABLE
Degree of Difficulty
7/10
No current metrics
Multi-billion dollar company
No vendor efficiencies
Difficult-to-fill roles
The Dilemma
A North American public utilities company was treading water with no reprieve in sight. Unknown spending, unavailable metrics and unfinished tracking methods left the company without a way to know where its money and people were going. A more-than-100-year-old company with revenues north of $3 billion, insight was needed and efficiencies were required—stat.
The Strategy
Introduced as a first-generation Managed Services Provider for the client, Yoh supported the company nationally on a wide range of businesses – manual labor, light industrial, administrative, clerical, call centers, executive-level account positions, high-level IT and more. Working in collaboration with business leaders, Yoh analyzed current spending and resourcing and brought centralization to all levels of the company, consistently meeting and exceeding the client's expectations.
The Impact
Yoh unmuddied the water and wastewater company's disjointed vendor list, talent spending and hiring processes, bringing insight to all aspects of the business and finding savings at every bend. Providing the company with never-before-seen metrics and brand new efficiencies, Yoh helped the client realize where money was going at any specific moment and improved business forecasting to help prepare the company for what lies days, weeks, months or even years in the future.
WATER UTILITIES INDUSTRY FAST FACTS
85% of the population's water services are supplied by Public Water utilities
100-175 gallons of water used by an average American each day
53,000 community water systems in the United States
22 years is the average a water/wastewater professional has been working in the industry
98% of all community wastewater systems are government owned
Running in the dark isn't easy. There are rocks you don't see, holes you don't notice, and more efficient paths you aren't aware of. It's unsafe and risky. Sure, you can aimlessly wander around hoping you end up where you set out to go, but without actually seeing what's in front of you, the chances of that happening are quite slim.
So when companies aren't aware of what their labor spend is, where it's going, who's supplying it and where it's headed in the future, aren't they just running their business in the dark?
That is, unfortunately, how too many businesses operate for years at a time, including one of Yoh's clients, a North American public utilities company providing drinking water, wastewater and other water-related services to 46 U.S. states and Ontario, Canada. Prior to partnering with Yoh, the best way to describe how this company ran its labor was a "free for all." There were no central processes in place whatsoever. Managers were able to call any vendor they wanted to help with supplying any temporary staff, no matter the cost or prior relationship with the company.
As for metrics and company-wide insight into suppliers and spending? Don't ask, because tracking didn't exist. Not only was there no consolidated invoice, but this company that provides water services to millions and millions of people annually had almost zero corporate insight into what they were spending in terms of their work force, contingent or otherwise. That is, of course, until Yoh came along.
Where is it all Going?
As a first-generation Managed Services Provider (MSP) for the client, Yoh was tasked with harmonizing labor spending and supplier sources that were lacking control and consistency.
Rather than having different business divisions and teams working with their own supplier to find contingent labor, onboard them correctly, pay them appropriately and assess their success individually, they would be centralized and all orders for contingent labor would be brought through one source – the MSP.
In a way, Yoh became the client's staffing supply chain agent and gatekeeper, constantly monitoring who was going in, who was coming out, how much they were making, how well each supplier was performing and speeding up processes overall. Without completely cleaning the supplier slate and bringing in new ones that would require they be completely vetted, briefed and scoped, Yoh kept a large portion of the existing supplier relationships and simply moved them all under the singular MSP buffer, providing new metrics and visibility into spending, creating savings at each step. And with Yoh's extensive, nationwide vendor list, any new vendors that would be needed were easily and quickly added without missing a beat.
After Yoh came in, total savings in the first year after go live were $1,870,990, which was 13.5% of their total spend. The client was happy about that, and so were we.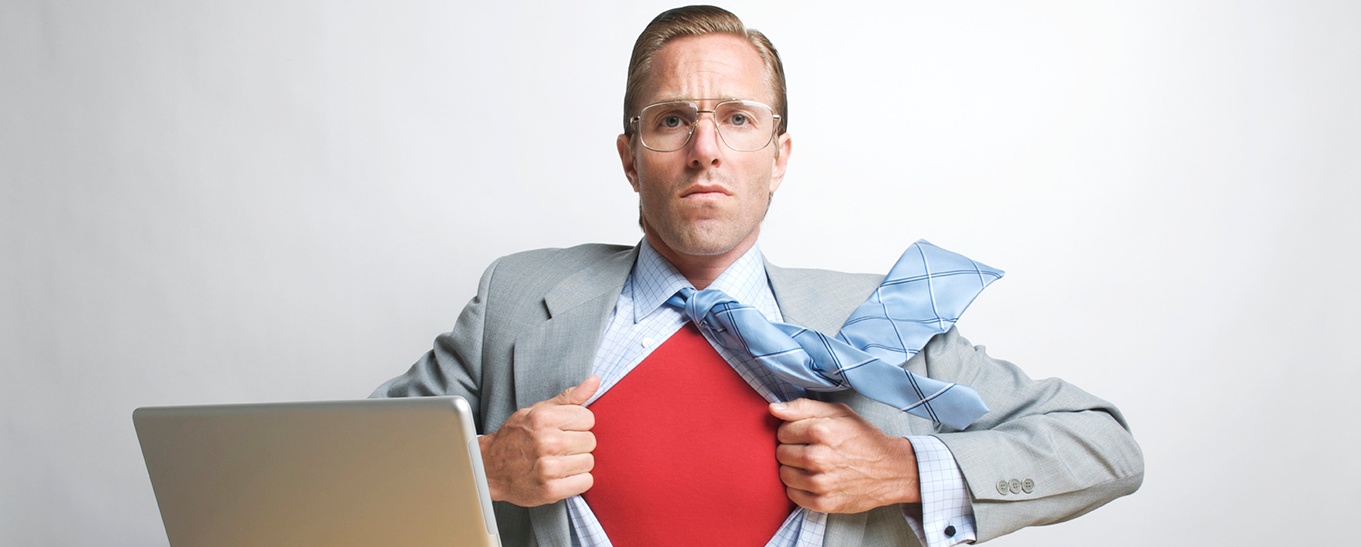 Figuring it Out and Getting it Right
While much of the utilities company's contingent labor spend was lacking control and insight in some form, its IT labor was in serious disrepair.
Not long after the MSP plan got under way, Yoh uncovered that much of the client's IT business was not going through the program. The IT department was operating under a statement of work (SOW) process when, from a vendor perspective and the fact that the IT roles that needed filling were highly skilled, such a process made little economic and tactical sense. In partnership with the company, Yoh put controls in place to evaluate each position the IT department was looking to fill and ask what type of labor structure was most beneficial, both for candidate and company. In short order, the problem was spotted, identified and attacked head-on.
In order to fill a number of difficult-to-find SAP-specific positions the department needed, Yoh quickly worked to specifically tailor its vendor list to target suppliers who were SAP-certified. When other MSPs may have failed, Yoh met with IT leadership to get a better understanding of the roles and helped the client better position itself to respond to and fill more of these niche positions.
Additionally, because of the relationships with suppliers that were already in place, Yoh was also able to find a number of high-paying, direct-hire IT roles for the client. Just a side perk of working alongside a company with one of the largest networks of highly-skilled talent around. After all was said and done, Yoh eventually obtained an 8.15/10 manager satisfaction rating on the program after the first year of go-live. Additionally, Yoh provided insight into diversity spend, which was tracked and reported on with quarterly initiatives implemented based on those results.
Predicting the Future - No, Really
Gaining greater insight into current spending and reducing costs because of it is certainly important and the key reason the client chose to work with Yoh. We do that, and we do it well. But that's only the half of it.
By working with Yoh and having all insight into contingent labor in a singular place, Yoh is able to provide forecasting on where the company should focus efforts, where it needs additional candidates and if it needs them, and where it may be able to pull one contingent labor spend into another division to save money as well as onboarding time.
Without using the metrics that come from having an MSP and extracting value to forecast where contingent labor opportunities and pitfalls may lie in the future, those metrics become nothing but numbers. It is in this highly detailed tracking that Yoh is able to not only provide business value in the present, but ensure that the business is set up to succeed in the future by staying ahead of that winding and weaving contingent labor curve.