Streamlining the Talent Search: Empowering an Aerospace Pioneer to Reach Greater Heights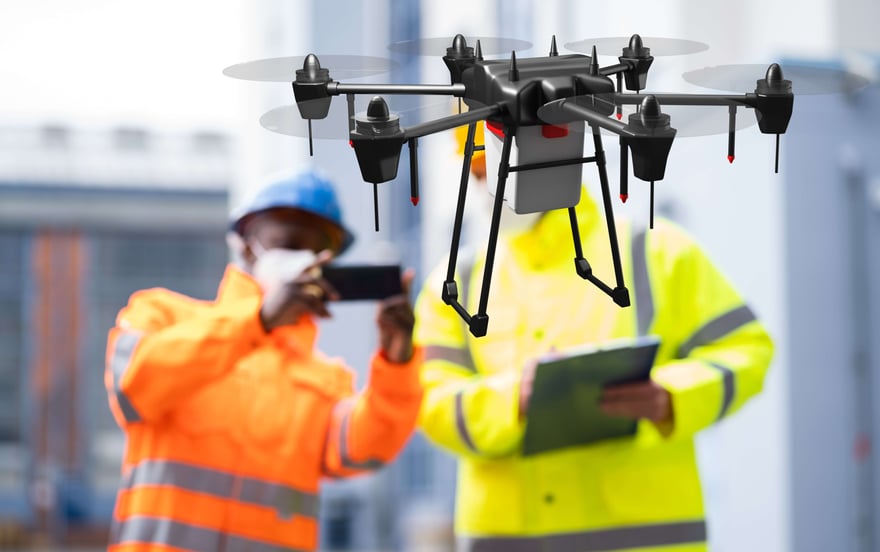 ROI BY THE NUMBERS
10+ CANDIDATES PLACED IN LESS THAN A YEAR
1st YOH PLACEMENT MADE WITHIN ONE WEEK OF THE CLIENT PARTNERSHIP

WHAT YOH BROUGHT TO THE TABLE
IT, Engineering, Finance & Administrative Subject-Matter Experts (SMEs)
Direct Hire Placements
Scalability
The Dilemma
A Pennsylvania-based aircraft corporation, renowned for its innovative technology and commitment to sustainability, faced a pressing dilemma. They struggled to attract top talent across various crucial functions, including IT, engineering, finance, and administration. Their reputation for being both eco-friendly and budget-conscious had earned them accolades and government trust. Overall, business was booming.
The company's COO, who had worked with Yoh in the past, recognized the urgent need for exceptional talent to facilitate future growth. Despite their eco-friendly and financially responsible image, they were still finding it challenging to attract top talent. The COO, drawing on their prior experience with Yoh, believed that Yoh's expertise could be the solution to this talent problem.
Yoh's excellent reputation, extensive pool of candidates, and track record for success made them the perfect partner. Furthermore, the company anticipated significant future growth, making Yoh the ideal talent provider to support their expanding ventures.


The Strategy
In September 2022, the organization sought assistance from Yoh, prompting quick action from their Philadelphia-based team. The immediate challenge was to find a replacement Administrative Assistant for the CIO within a week. Yoh promptly provided three resumes, conducted interviews with two candidates within 24 hours, and successfully onboarded a qualified individual within the week. Building on this success, Yoh received numerous additional job orders and closely collaborated with key members of leadership, including the COO, CIO, and Director of Engineering. To meet the client's talent needs, Yoh assembled a dedicated team of 5-6 Recruiters and Account Managers.
Throughout the client relationship, Yoh consistently demonstrated adaptability, flexibility, and timeliness. Here, the absence of a proper HR resource on site presented challenges, but once an HR Generalist was placed, the partnership strengthened significantly. This crucial addition served as the vital connection between Yoh and the client, emphasizing the influence of timely, high-quality placements and the essential role of dedicated representatives at both ends in ensuring efficient collaboration.
To date, Yoh has filled 10 positions (with more to come) in Pennsylvania. These roles spanned critical disciplines, including HR, Executive Administration, Finance, and Engineering, encompassing titles such as Office Admin, Accountant, Controls Design Engineer, Aviation Engineer, and more. All Yoh hires were Direct Hires, seamlessly integrated into the client's organization. Yoh continues to receive immediate feedback on the submitted candidates, with many progressing to submission and offer stages.


The Impact
The partnership between Yoh and the client has proven mutually beneficial. Yoh's competitive pricing and dedicated resources seamlessly met the client's needs, resulting in a win-win scenario for service, support, and cost. This synergy, coupled with the development of enduring relationships and close collaboration, has nurtured a thriving client-partner relationship.
Strategically, Yoh has positioned the client for future growth. In the upcoming years, the aerospace company is set to introduce a state-of-the-art aerospace facility with a multimillion-dollar investment. Their goal is to hire over 100 professionals, transitioning from a small R&D entity into a dynamic production powerhouse. The client plans to entrust Yoh to support this transformation, recognizing Yoh's capacity to provide the scalability necessary for their ambitious endeavors.
A standout feature of Yoh's service is their ability to expedite candidate searches, saving the client valuable time. This is especially crucial given the specialized, niche nature of the positions the client needed to fill. Yoh's team of Recruiters streamlines the talent search process, often outperforming in-house recruitment efforts. Furthermore, Yoh highly values feedback, and the continuous detailed feedback from the client regarding each candidate has enabled Yoh's Recruiters to fine-tune their search, delivering an even higher level of service.
Yoh is committed to fostering an enduring client-partner relationship that extends well into the future, solidifying their dedication to driving success and innovation for their client.


INDUSTRY FAST FACTS
The global aerospace & defense (A&D) market grew from $795.92 billion in 2022 to $855.62 billion in 2023 at a compound annual growth rate (CAGR) of 7.5%. (Source)


In 2021, jobs supported by the A&D industry represented approximately 1.4% of the total employment base in the US. (Source)


In 2021, the aerospace and defense sector sustained over 2.1 million jobs throughout the US, with significant concentrations found in California, Washington, Texas, Connecticut, Arizona, Florida, Ohio, Kansas, Georgia, and Virginia. (Source)