BIRD'S EYE VIEW: SPOTTING THE GEOSPATIAL EXPERTS FROM AFAR
ROI By the Numbers
FULL CAPABILITIES TO EXPAND OFFERING WITHOUT NEW PARTNER ONBOARDING
AGILITY IN SERVICE TO MEET NEW DEMAND
30+ CANDIDATES FOUND IN 10 DAYS
Services Provided
Managed Services
Recruiting Services
Degree of Difficulty
8/10
Short timetable to hire
Highly specific talent needed
Difficult-to-locate talent
Government clearances and testing required
The Dilemma
A surprising win over a competitor, Yoh's client landed a big piece of business from the United States government for its services in geospatial processing – i.e. taking highly detailed aerial images of large chunks of area to evaluate the land for a multitude of uses. The only problem was they didn't have enough pros in place to properly service the project…until Yoh came along.
The Strategy
Headquartered in the Midwest, Yoh's client wouldn't be able to easily find such talented individuals with super specific skills in their backyard. Not only that, but recruiters would need to sell these potential employees on moving to and working in the Midwest. Yoh's team scoured the country using its expertise and vast network to find 30-plus candidates for 25 openings in 10 days. Pretty quick and efficient, if you're asking us.
The Impact
Our work was "spot on" according to the client, and we couldn't agree more. In a six-week timeframe to find, recruit, interview, and fill these roles, Yoh met all project demands and had feet on the ground for the client onboarded and ready to jump in. Because of how successful Yoh was in recruiting this talent, the client extended its relationship with Yoh through the year for more ongoing projects.
GEOSPATIAL INDUSTRY FACTS
35% Annual growth rate in geospatial market
$270 Billion in annual industry revenue
$90 Billion+ paid in annual wages
$1.4 Trillion in annual business savings provided by geospatial industry
3% Higher average wages for recent geo services grads
8,580 New jobs expected by 2018
In today's world of infinite data – both the big and the impossibly small – the old adage that a picture says a thousand words is not only inaccurate and underwhelming in the digital age, but should be thrown out of our vocabulary altogether.
A picture now provides more than a thousand words ever could, especially when it comes to geospatial image processing and planning. From the millions of pixels that show every minute detail of what makes a specific area of land usable (or unusable) to where potential challenges may lie and problems can be averted, geospatial image processing provides critical information to governmental agencies and commercial companies that feet on the ground, land surveying, and search engine satellite images never could. And judging by the fact that the geospatial market is growing at a 35 percent annual rate, those who use this type of data most are realizing its importance as well.
oh's client, a leader in the geospatial space, earned a surprising piece of business away from a competitor of theirs and didn't have the talent on hand to handle such a project. In an environment where nimble is a necessity, this type of practice wasn't at all uncommon. But instead of drying the shrinking well of resources available in the company's own hiring department, they called on Yoh for help. Previously working with the client in an Managed Services capacity, Yoh had a relationship with the client, knew its business, knew what types of people they needed to hire, and went right to work.
Who Wants to Work There?
The biggest problem in hiring these geospatial experts for Yoh's client was that they were in a big pond with very few fish. Located in a hub for geospatial experts and national mapping, there simply wasn't much unemployed talent waiting to be caught in this Midwestern city. Less than a decade ago this region was saturated with geospatial engineers, but after budget cuts in the national mapping center forced cutbacks, most of the industry veterans and recent grads were forced to look elsewhere for work.
So Yoh sent its recruiters out on a mission to not only find these often young, highly skilled individuals, but to pitch them on the idea that relocating to the Midwest was the right decision for them. Not exactly an easy task when most of the other jobs in the space were clustered in sunny Florida and stunningly Colorado.
Since the client wanted (actually, needed) to get offers out and employees onboarded in six to eight weeks, Yoh's team of recruiters used all of the tools and resources it had in its cavalry, including social media, job boards, direct calling, ads and more, to pull together a group of qualified candidates in less than two weeks.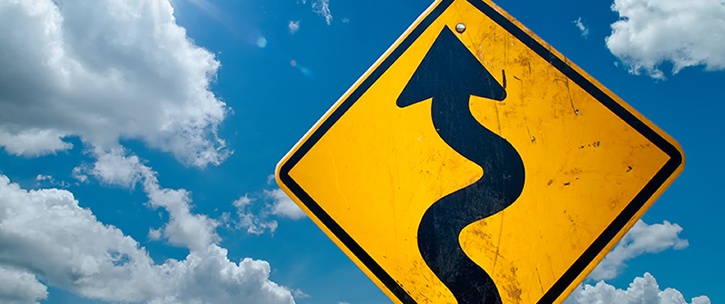 Acting as a Client's Compass
As a partner with the client in another capacity, Yoh had the benefit of knowing the client's business and its needs almost as well as they did. Because of Yoh's versatility of services, diverse expertise and ability to adjust to fit specific needs within an organization's varying specialties, succeeding on this project was practically a given. Yoh met with project leaders in one afternoon and had a dedicated five-person recruitment team up and running, making calls, and posting jobs just two hours later. We're agile like that.
Looking for individuals with two to five years of experience who had specific familiarity of governmental geospatial imaging or other similarly high-detail work, searching needed to be strategic and quick. Considering many candidates would need to relocate to a different area of the country for the position, that cost would need to be figured into each and every piece of outreach as well.
Because of Yoh's expertise, this dedicated Yoh recruitment team shared more submittals and candidate activity than ever before – tripling what the client's recruiters had previously provided over three months prior to working with Yoh. In a timeframe of less than 10 days, Yoh gathered 50 plus candidates for 25 openings. And because of the unique nature of this market, 90 percent of the candidates Yoh found were from outside this Midwestern city.
Now, months after the delivery of a full list of employees, the client's own recruiting team is able to focus resources on other projects and less time-sensitive hiring needs. To date, each of the individual's Yoh found for the project has remained with the client. The reduction of employee turnover to zero has allowed Yoh's client to maintain full momentum with their own clients, enriching those relationships by producing consistent high quality work.
Yoh's relationship with the client in this capacity continues, ready for whatever new project, enhanced capability or growth opportunity is thrown our way.
Whether the request is 1,000 mechanics to build a plane engine, or 10 engineers to translate photographs taken from a plane, Yoh will be there to get you what is needed. Short term or long term, ASAP or in a year, we'll be there.