POWER BOOST: FINDING EXPERTS TO BUILD SOLAR POWER INVERTERS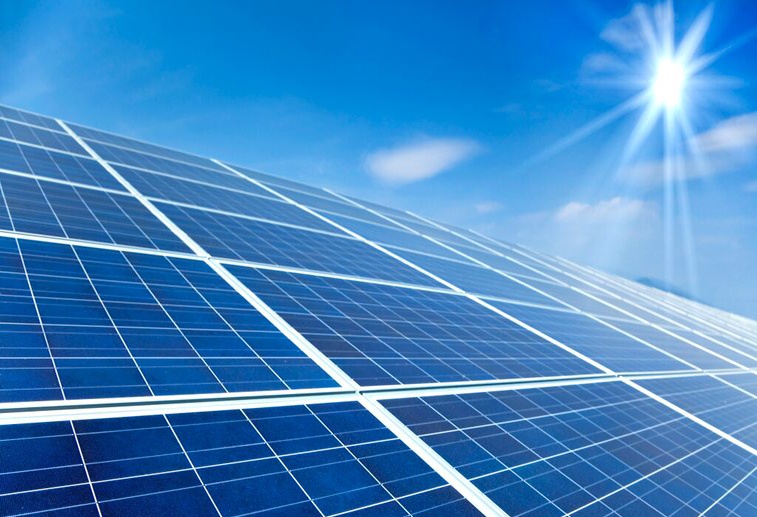 STRATEGIC ACHIEVEMENTS
55 SPECIALIZED CANDIDATES HIRED IN 2.5 MONTHS
2:1 INTERVIEW TO HIRE RATIO
$3 BILLION PROJECT MET ON TIME AND WITHOUT ISSUE
WHAT YOH BROUGHT TO THE TABLE
Recruitment Process Outsourcing
Degree of Difficulty
8/10
Difficult-to-find-talent
Short timetable to hire
Potentially dangerous roles to fill
Stringent employment restrictions to navigate
The Dilemma
The good news for Yoh's client, a leader in the power conversion space, was that it sold $3 billion worth of solar inverters for two solar farms, one of its largest pieces of business won to date. The bad news? The company had yet to build them and needed to deliver them to its customer across the country in a quick timeframe.
The Strategy
Without the talent already in place to tackle such a massive project, the company called on one of its most trusted recruiting partners to get the job done. (Hint: that's us.) In less than three months, Yoh would need to find, filter, onboard and hire 50-plus individuals with expertise in building these complex, sometimes dangerous to construct, solar inverters. Going beyond the traditional job boards and typical job postings, Yoh contacted trade schools, used social media, visited career centers and took to guerrilla marketing to ensure the project demands would be met.
The Impact
Not only did Yoh deliver on the solar inverter project of 55 candidates ahead of schedule, but by working with Yoh the client was provided nearly unheard of visibility into that portion of its business. And because Yoh's solar recruiting prowess shined so bright, the client assigned Yoh a second and third project with similarly challenging deadlines because the company knew Yoh would (and did) get it done.
POWER CONVERSION INDUSTRY FACTS
14.86% REVENUE GROWTH in solar inverter market expected from 2014-2019
21.53% ANNUAL INSTALLED capacity growth in solar inverter market expected from 2014-2019
300,000 AMERICANS EXPECTED to install home solar panels in 2015/strong>
6 MILLION AMERICAN actively shopping for solar
$3.7 TRILLION worldwide investment in solar expected by 2040
The demand for companies all around the globe to diversify their energy sources, finding ways to switch from inefficient and harmful fossil fuels to renewable energies, has never been higher than it is today. Now more than ever, consumers are demanding companies to not only offer superior products and services, but that they do it in a way that minimizes environmental impact and maximizes efficiency of production.
Yoh's client, a conglomerate in the energy management, power and water, aviation, and many other industry segments, operates its business with that fully in mind. After acquiring a smaller company in the power business after months of negotiation (an acquisition Yoh recruitment teams helped with by providing visibility into portions of the business), the company soon won a big piece of business to build solar inverters for a customer outside Los Angeles. While the acquired company had a recruiting firm it had previously worked with, the conglomerate preferred to work with a firm it trusted and had worked with for years in other capacities– Yoh.
As a trusted partner for company focused on developing innovations for the future, Yoh is often required to find recruitment solutions for the client that are equally as innovative as they are challenging to complete.
And this new project was no different.
No we Have to Build it
After winning the $3 billion piece of business from a German company to build these solar inverters, it may have seemed like the easiest part was complete and all that had to be done was build the product. Quite the contrary, actually.
Even though the solar farms were located in the U.S. east of Los Angeles, Yoh's client first had to convince this German company that it would make the most financial and strategic sense to build the inverters in the company's facility in Pittsburgh, Pa., where it had recruiters (Yoh) who knew the market and how to get talent quickly. Following the delay in receiving the customer's approval, Yoh's client finally gave the go-ahead for the project to officially begin. The only problem was that the client didn't have nearly enough talent in its pipeline to complete such a massive and critical undertaking. So Yoh was called in for help.
In a timeframe of less than three months, Yoh was in charge of finding 50-plus talented, experienced electrical technology experts in the greater Pittsburgh, Pa., area who could quickly read a schematic and put together a detailed, intricate device exactly as described. With most of the available talent in this manufacturing area tied to 90-day hourly contract limits before becoming full-time, salaried employees, Yoh would have to navigate the talent market to find individuals who fit that bill. It wasn't exactly a talent pool overflowing with available and qualified candidates, to say the least.
And with a project of such high importance and value to the client, Yoh could ill afford to waste time or bring on a single individual who wasn't experienced in the exact task at hand.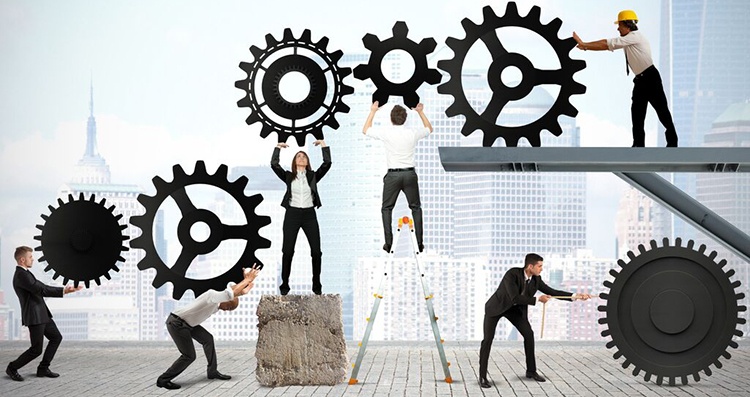 Social Scouring to Networking Events
From going to Pittsburgh trade schools to personally recruit talent to scouring local and industry-specific job boards minute-by-minute, Yoh recruiters used every tool at their disposal to ensure the talent requirements would be filled.
Working day and night to find and fill positions, recruiters used "help wanted" groups on Facebook to find candidates looking for work, they used online listing sites like Oodle to find qualified resumes and vet talent, and they visited career centers to find contact information for available workers.
Yoh also held a local invite-only networking event to communicate with a number of potential candidates at once, giving them the opportunity to discover more information about the open positions and schedule future interviews, while also providing the client with an opportunity to meet some of the interested individuals and expedite the interview process.
Lastly, Yoh modified the client's existing employee referral program to host a lunch where current employees could provide names of qualified candidates in exchange for a $25 gift card. And if the person referred was hired, the referrer would also receive a $1,000 referral bonus.
In the end, no stone went unturned and the process paid off. Originally tasked with filling 55 positions from the beginning of May up to September, Yoh completed the project by July 23, more than 6 weeks ahead of schedule, allowing the client to get started on production much quicker than expected. Without the speed in recruitment Yoh provided, the client would have missed its deadline and cost itself potentilly tens of millions of dollars. And through this extensive candidate vetting process, Yoh managed an incredible 2:1 interview-to-hire ratio, cutting down on wasted time and saving the client loads of money in the long run.
Successful Scalability
Because the project was such a success – Yoh ensured its client was able to complete its $3 billion project on time and ahead of schedule – the work never quite finished. (This is actually a good thing, don't worry.)
Following the completion of the recruitment for the solar inverter project, the client gave Yoh a second project for another 32 positions it wanted filled in a two-month timeframe, and an upcoming third project for an additional 50 positions ready to go for January. From scaling up to scaling down, Yoh has the chops and the skills to handle it either way.
The trust Yoh instilled in the client because of its ability to meet all project requirements and deadlines – and even anticipate needs before they arise – led to a client-vendor relationship that continues to grow today. Yoh's bottom-line-in-mind approach delivered more than just talent, but new insight into talent needs that allows for more accurate spending and savings across the entire talent spectrum.
We do this for every company we work with. Come find out how we can do it for you.