SKY-HIGH SOLUTIONS: SAVING AN AIRCRAFT MANUFACTURER FROM HIRING MAYDAY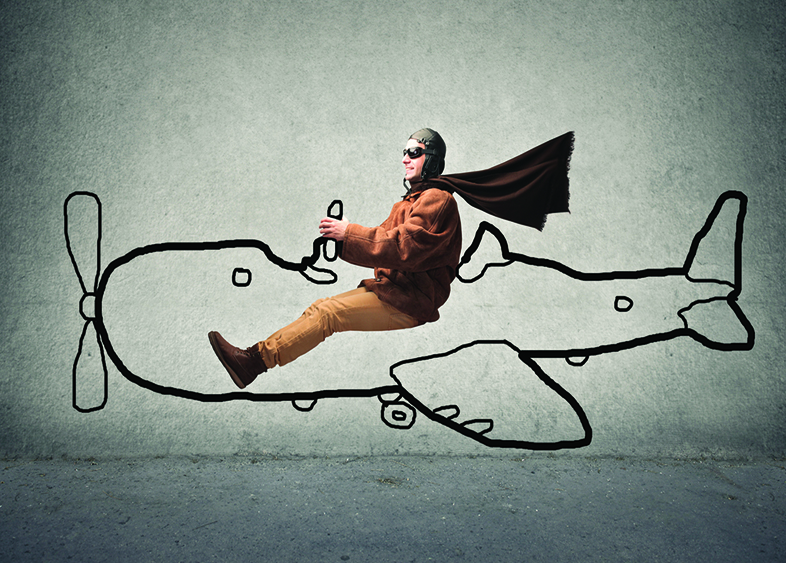 ROI BY THE NUMBERS
300+ Highly skilled A&P mechanics with more than 100 kept on full time following the project's completion.
DEADLINE MET Saving company from costly late fees.
1 AIRPLANE DELIVERED
WHAT YOH BROUGHT TO THE TABLE
Aviation recruitment experts with access to difficult-to-locate talent
Assurance that project deadlines would be met
Degree of Difficulty
9/10
Ultra-short timeline
Hundreds of highly skilled, qualified workers
Nationally scattered talent
Critical, concrete deadline
The Dilemma
A worldwide leader in the aviation industry was in trouble of missing a deadline on the construction of one of its largest aircrafts. In order to complete the project and deliver the aircraft in time, the company would need to find 300+ highly skilled aviation mechanics in a very brief timeframe. Without this quantity of qualified workers available locally, the company needed help.
The Strategy
Yoh pulled together a team of aviation recruiting specialists at the company's facility to recruit and provide additional hands-on testing and proficiency assessments. Yoh recruited for these positions not only locally and regionally but invited hundreds of qualified candidates from all across the country to fill these requirements with difficult-to-find talent.
The Effect
Brought onto the project with other recruitment competitors (who all had access to the same requirements), Yoh added more than 300 fully qualified Airframe and Powerplant (A&P) mechanics in less than 90 days. Outperforming competition on the project by a 4-to-1 margin, Yoh ensured the client was able to meet its deadline. Additionally, by showing such success on this project, Yoh partnered with a similar company – one much newer to the aviation industry – to staff 400+ individuals on the production of one of its first large aircrafts.
AVIATION INDUSTRY FAST FACTS
58.1 MILLION industry employees
3.1 BILLION passengers carried by the world's airlines annually
$22.83 average hourly earnings for A&P mechanics
360,000+ general aviation aircraft worldwide
$150 BILLION contribution to U.S. economy annually
In the aviation industry, if a project isn't delivered on time, the supplier will not only pay by frustrating clients, losing future contracts, and destroying good will, but they will pay a fee to their customer, every day, until the project is finished. Simply put, failure to complete the construction of an aircraft on time is not an option. The aircraft must be manufactured correctly, and the deadline must be met.
Even though Yoh's client is a worldwide leader in the aviation industry and one of the most attractive companies to work for, finding the quantity of highly skilled workers they needed in as short a timeframe as they had would be impossible.
So what happens when it looks like a project isn't going to finish on time and there aren't enough workers to complete the project within days or even weeks after the deadline? A trusted partner is called upon for help. And in the case of one of the largest aircraft manufacturers in the world, that trusted partner was Yoh.
Delivering a Mass of Experts when Others Can't
In the fall of 2013, the company realized it was in jeopardy of missing a production deadline that, if missed, would have cost them both serious time and money. As the designer, producer and deliverer of the aircraft, the entire success of the project rested solely on their shoulders. As a previous partner and talent supplier for the company, Yoh was tasked with a special project to support an expedited delivery schedule for the large aircraft by quickly and efficiently ramping up the company's production workforce.
However, with so many positions needed to complete the project – more than 300 highly skilled Airframe and Powerplant (A&P) licensed mechanics to be exact – and a short timeframe of only 90 days, pulling specialists would require searching beyond the manufacturing facility's general region and extending outreach to areas all across the country.
To support this massive hiring task, the company also hired six other talent suppliers in addition to Yoh to help fill the positions.
But after all was said and done, it turned out Yoh was the only partner they would need – Yoh outperformed and out-hired the client's other staffing partner on the project by nearly a 4-to-1 margin.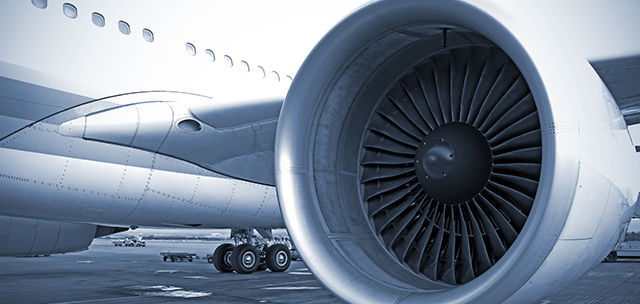 A Nationwide Recruiting Push
As Thanksgiving approached, Yoh quickly assembled a team at the company's facility to recruit for the project and provide testing and assessments of the individuals that were brought in. As the positions that needed to be filled required highly specialized, difficult-to-find skill sets, a four-hour hands-on proficiency assessment test was administered to ensure all candidates were fully qualified for their role. Through this collaboration with the client, Yoh's dedicated aviation recruiting and A&P support teams were given unique access to managers and the testing facilities where Yoh was on site screening and supporting the candidate themselves.
Over holidays and weekends, Yoh worked diligently to recruit individuals locally, regionally and nationally, with candidates from nearly all 48 contiguous states. Additionally, Yoh recruited and eventually hired a number of recent military veterans who had just returned from overseas deployment.
At the peak of the project Yoh placed more than 300 highly skilled production floor mechanics in less than 90 days and had another 150 positions in the pipeline ready and waiting in the event the client would need additional project support.
Through working with Yoh, the client was able to meet its deadline and deliver the aircraft to its customer on time without having to pay any late fees. Even after the 6-9 month contracted project had completed, a large number of the mechanics Yoh hired – more than 100 – were transitioned into the company's full-time workforce.
Helping a Newcomber Fly in the Aviation Industry
Shortly following the work with that aviation industry leader, another company in the aviation industry, this one an even larger company but very new to the space, was in need of a similar number of A&P mechanics in an ultra-short timeframe.
While this company may have been a young player in the aircraft production industry, their needs were equally as large as the pressure to construct their first-ever sizeable aircraft on time while maintaining its corporate reputation as a technology innovator was high. As Yoh already had recruiters in the nearby area from working with the previous client, recruiters were quickly able to fill the demand for mechanics. Initially filling just over 100 roles, Yoh went on to place more than 430 workers for the company as it ushered its way into a new aviation age. When the project was at its peak, Yoh was their top performing supplier and was considered a preferred provider for recruiting services.
By partnering with Yoh, both of these aviation companies were able to meet their project deadlines with the assurances that the highly skilled mechanics they had on site were fully qualified and some of the best A&P specialists in the country. As relationships with these two clients continue, Yoh has developed trusted partner relationships that help the companies identify their needs earlier and ensure their abilities to meet deadlines are never in doubt.