Jump Starting Talent Initiatives:
RPO Solutions for a Tier 3 Defense Contractor that Supplies the Aerospace Industry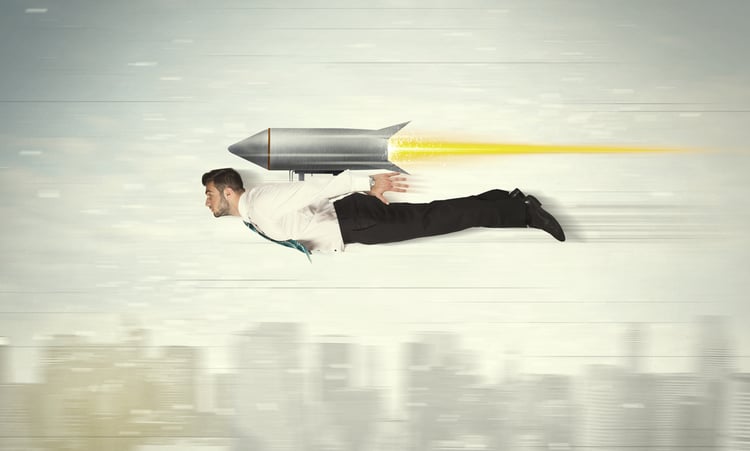 ROI Facts
300 to 800 North American Annual Hires
Improved Time to Submit Qualified Candidates
Improved Interview to Hire Ratio & Reduced Time to Fill
Reduced Client's Loss of Productivity from Unfilled Jobs by 1.4 Million During a 2 Year Period
WHAT YOH BROUGHT TO THE TABLE
Effective Full-Talent Life Cycle, End to End Recruitment Process Outsourcing Solution
Consultative, problem solving, high-touch approach
Talent Acquisition Expertise
Dedicated recruitment team with functional and industry experience
Effective Transition Process that Facilitated Shift from Incumbent RPO Provider
Proprietary Technology Stack with Artificial Intelligence and Machine Learning
ATS Optimization
OFCCP Compliance through Effective Technology
Degree of Difficulty
Difficult-to-fill technical positions with detailed job requirements and a limited qualified talent pool in a defined market
Compensation packages were on the low end competitive
Lacked an employment brand
Inefficient recruitment process
INDUSTRY FAST FACTS
ELECTRONIC COMPONENTS MANUFACTURER:
Average industry growth 2015 to 2020: 0.6%
Market Size: 73 Billion
Industry Employment: 1.9 Million
DEFENSE CONTRACTOR:
Current Spending amounts to about 3.5% of Gross Domestic Product
TOP IT contractors generated most of their income from defense contracts
The Dilemma
An electronics/semi-conductor manufacturer with more than 10 locations supporting the aerospace and defense industry faced multiple challenges. Those challenges included filling very technical roles, a lack of reporting capabilities, a poor employer brand and more.
FILLING DIFFICULT-TO-FILL ROLES
One of the key challenges was filling highly complex roles in hard-to-fill markets where qualified candidates were limited. Some of these positions included radio frequency engineers, technicians and assemblers, as well as corporate roles from marketing to finance. Finding qualified candidates was difficult since the client preferred candidates who had industry experience and those who did not require relocation assistance.
POOR EMPLOYER BRAND AND PROCESS
The client's employer brand was poor which hampered candidate marketing and messaging campaigns. Their existing salary ranges were lower than competitors and there was an inefficient, poorly defined hiring process. The process was haunted by lengthy decision timelines and process inconsistencies, all of which increased compliance risk.
NO FORMALIZED SOURCING STRATEGY AND LACK OF REPORTING
There was no formalized sourcing strategy to engage talent. Plus, the client lost their Taleo ATS once the incumbent RPO provider was removed, which meant all historical recruitment data was lost. The replacement ATS was not configured to support a fluid, candidate friendly hiring process. Finally, reporting and business analytics to monitor overall program performance was limited which resulted in a lack of insight into program activity and results. All of these factors created a talent acquisition environment plagued with long lead times, high costs and frustrated managers and candidates
The Strategy
To address these challenges, Yoh immediately instituted a multi-faceted transition plan that included a dedicated Recruitment Sourcing Team.
TAKING OVER TALENT ACQUISITION OWNERSHIP FROM THE REQUISITION PROCESS THROUGH NEW HIRE ON-BOARDING
Our recruitment team focused on identifying qualified passive candidates who weren't applying to traditional job postings. We swiftly embedded some of the delivery team "in market" at high-volume locations to better service the customer and engage local talent. We took over the ownership of creating requisitions, posting positions, generating leads, interviewing candidates as well as scheduling and managing client interviews. Our overarching sourcing strategy was tailored to each individual requisition and centered on enhancing the employer brand. We initiated a market analysis to determine the appropriate strategy, leveraged artificial intelligence and targeted advertising, and applied intensive direct passive sourcing techniques when required. Yoh developed a lead generation program targeting passive candidates, leveraging competitors, associations and specialty groups in order to create talent communities.
ENGAGING THE COMMUNITY
In addition to targeted sourcing, the team focused on building relationships and brand recognition by increasing our involvement in the community. We held hiring events and jobs fairs, both on-site and virtually, and developed a talent pipeline for higher volume, repeatable skill sets. Through specialized sourcing tools, we also developed a formalized Veteran Recruitment Program.
OPTIMIZE AND DEPLOY EMPLOYEE VALUE PROPOSITION (EVP) AND BRAND
Yoh conducted focus groups with candidates, new hires and employees validating the client's EVP and brand. The validated EVP and brand were redeployed to engage candidates and to demonstrate to new hires why they should select the client as the employer of choice. Yoh collaborated with the marketing team to refresh the brand and repurposed existing client marketing materials to be used in the talent engagement process.
UTILIZING REPORTING WITH A CONSULTATIVE APPROACH
Additionally, Yoh created detailed reports
that drove ongoing client visibility and communication related to source of talent, fill rates and other talent analytics. The reports also showcased trends, successes and opportunities. This consultative approach helped transform the hiring process. The approach also included strategy discussions during the intake calls with hiring managers where we reviewed alternatives, such as engaging candidates with differing levels of experience as well as potentially increasing compensation based on the market analysis. In the end, Yoh was providing ongoing consultative support, improving compliance and enhancing the program.
The Impact
As a result of Yoh's customized Full-Talent Life Cycle solution, our client benefited in multiple ways. First, there was a significant improvement in time savings – time to fill was reduced by 30%. The client had developed an internal measure estimating a total cost of vacancy to the organization associated with an unfilled position. Based on their own estimates, improvement driven by the Yoh program equated to $1.4 million of savings during the first 2 years. The implementation of a defined and consistent process led to additional improvements as well. Qualitative measures such as submit to interview and interview to hire ratios improve by 65% and 45% respectively. Cost per hire to the customer was reduced by more than 50%. For the first time an optimized process was being consistently applied across the business helping the customer meet their compliance objectives.