FRESH COAT: APPLYING A NEW RPO PROGRAM ON A PAINT AND COATINGS MANUFACTURER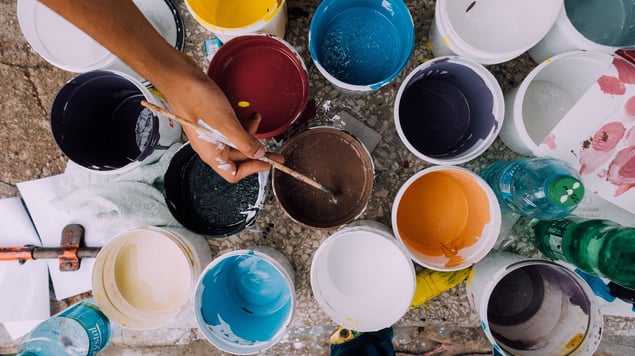 ROI FACTS
32,000 ANNUAL HIRES with this program
HIGH-TOUCH, END-TO-END RPO MODEL introduced for third-generation program
MANAGED RPO ACROSS 3 COUNTRIES/TERRITORIES, U.S., Canada, Puerto Rico
WHAT YOH BROUGHT TO THE TABLE
Scalable, effective, and efficient recruitment solution
Smooth, rapid transition without the loss of production from incumbent RPO provider
High-touch account management and consultative/problem solving approach
Degree of Difficulty
7/10
Needed to fill high-volume North America hourly positions
Needed to drastically improve candidate experience
Broad range of talent needs for positions including maintenance, technicians, sales, drivers and more
Strict diversity requirements in place
The Dilemma
An organization too focused on business acquisitions can often lose sight of its own transformation and growth. With decentralized HR efforts only marginally involved in the recruitment process, issues are exacerbated. One of Yoh's clients, a leader in paint and coatings manufacturing, faced this very predicament as it worked to select its third RPO provider in charge of satisfying the company's high-volume North American hiring needs in difficult-to source markets.
The Strategy
With an emphasis on engaging passive candidates in especially hard-to-fill markets, Yoh smoothly and thoroughly implemented a customized RPO solution, introducing a new – and at last, effective – recruitment strategy. Yoh's highly trained and experienced delivery team provided the scalable resources necessary to meet the client's evolving hiring requirements. By leveraging strategically located Recruitment Centers and in-market recruiters to cover all time zones, Yoh transformed the recruitment model, centralized processes, captured critical data and assisted with job normalization. On-demand reporting capability provided metrics highlighting trends, successes and areas to improve.
The Impact
With our signature consultative relationship, Yoh increased client confidence and trust throughout program adoption. A seamless implementation resolved critical issues without performance or production gaps, especially during the RPO provider transition. Ultimately, Yoh provided a solution that fostered a high-level candidate experience, which increased passive applicant traffic, reduced time-to-fill and improved legal compliance at all locations.
INDUSTRY FAST FACTS
$32 BILLION U.S. paint industry annual revenue
39,679 industry workers in the U.S.
10 multinational coatings producers competing in the market
2% ANNUAL DEMAND INCREASE expected in U.S. coatings industry between 2018 and 2023