POWER TO THE PEOPLE: Providing MSP Services to a Regional Transformation Organization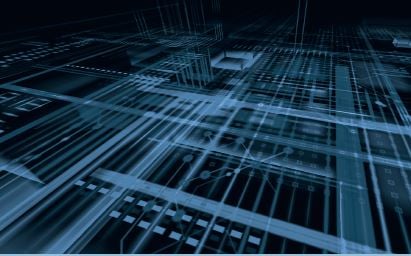 ROI FACTS
6% MARKUP REDUCTION for highly skilled IT and engineering roles
30+ STAFFING SUPPLIERS MANAGED as part of the MSP program
FULL INSIGHTS INTO TOTAL SUPPLIER SPEND, delivering savings at every turn
WHAT YOH BROUGHT TO THE TABLE
Degree of Difficulty
8/10
Medium-sized organization increased
the need for a nimble process and team
• Shift from master vendor to vendor neutral program required new diversification of suppliers
• Managed suppliers for highly-skilled technical roles requiring federal background checks
The Dilemma
Millions of people rely on the electrical grid every day to ensure they have access to the electricity needed to power their homes and offices. A Regional Transmission Organization (RTO) coordinates, controls, and monitors a multi-state electrical grid
to get that power supply to the people efficiently and reliably. As such, a critical conduit for providing a region with its power, an RTO requires a team of experts to effectively staff it with certified experts and engineers of its own.
The Strategy
This long-term relationship saw every variety of MSP Yoh provides. Initially partnering with the RTO as a master vendor back in 2006, Yoh eventually shifted to a fully vendor neutral model and has been in this role ever since. Now, Yoh manages up to 30 suppliers at any given time to fill highly skilled IT and engineering roles, along with
the entirety of the company's robust internship program. From managing the hiring and onboarding process and working with the client to handle all pre-onboarding requirements and federal security checks, Yoh touches every aspect of the staffing process to ensure roles are filled with the right people quickly and effectively.
The Impact
With a vendor-neutral MSP from Yoh, savings with visibility is the name of the game. In the now 12-plus year long relationship, Yoh has reduced markups, shrunk average bill rates and, of course, delivered high-performing talent. Throughout the partnership, Yoh
constantly reviews its processes and procedures to ensure the structure, scalability, and visibility fit comfortably within the client's ever-changing talent needs.
INDUSTRY FAST FACTS
10 regional transmission organizations and independent system operators across the U.S. and Canada
186,411 MILES of electricity lines in the continental U.S. power transmission grid
$86,040 average power system operator salary1
60% of U.S. electric power supply managed by RTOs2
2/3 of U.S. and Canada covered by RTO/ISOs3

Sources
1https://www.payscale.com/research/US/Job=Power_System_Operator/Salary
2https://www.eia.gov/todayinenergy/detail.php?id=790
3https://isorto.org/#about-section
The importance of reliability in the U.S. energy grid cannot be understated. Millions and millions of Americans count on having a consistent supply of power to their homes and offices every day. And while it can be easy to think of energy as the simple flip of a light switch, there are many talented people working behind the wires to ensure that power supply can get to the people efficiently and safely at all times.
Today, 10 regional transmission organizations (RTOs) across the U.S. and Canada are responsible for coordinating, controlling, and monitoring multi-state electrical grids. An RTO's role is to
ensure the electrical grid can efficiently and reliably get power to the people across state and international lines.
For more than a dozen years now, Yoh has been working with a U.S. RTO to oversee its highly skilled talent and staffing suppliers through a Yoh-customized managed services
program (MSP). During those 12-plus years, the program has, of course, evolved to meet the client's growing needs and ever-changing market demands. But through this long-term partnership, what hasn't changed is the high-touch, highquality approach Yoh takes to every talent relationship.
TALENT AT LIGHTSPEED
As an organization that needs a number of highly skilled engineers and IT professionals uniquely qualified in the energy industry, this RTO required a staffing partner with
deep regional and skill-based relationships. In 2006, Yoh was brought on to be the MSP partner for the RTO acting in a master vendor capacity. With this type of relationship, Yoh designed a program to deliver talent directly to the client through its own dedicated delivery teams. For a five-year period, Yoh was responsible for talent delivery, onboarding, reporting and tracking, and off-boarding up to 200 contingent workers each year.

However, as the client's needs grew significantly over time, the decision was made in 2012 to move from a master vendor program to a vendor neutral program. With this MSP format, Yoh oversees an entire roster of suppliers from all across the region to ensure the client receives not only the best talent, but through negotiation with each supplier, talent at the best price.

The key goals in a Yoh-managed, vendor neutral-style MSP are supply chain diversification and organization. With Yoh in charge, the client was assured to get the best talent the marketplace has to offer with little legwork on their part. Today,
Yoh manages up to 30 different talent suppliers to source, sort, and clear the hundreds of roles the client needs each year. In any given week, Yoh supervises between 10-20 open orders for positions ranging from web developers and model engineers
to scrum masters and IT professionals. And because RTOs are regulated by the Federal Energy Regulatory Commission (FERC), Yoh works closely with the client to confirm each new hire has the appropriate drug screenings, background checks, security clearances, and other training requirements before they begin their assignment.
GENERATING CONSISTENT RESULTS AND ROI
Beyond knowledgeable staff, complete talent management, and staffing efficiency, a Yoh MSP program installs supplier competition to deliver savings on a company's most valuable resource – its talent. After more than a decade in this relationship, Yoh has most certainly delivered.

The Yoh staff's deep market knowledge and experience across industries has reduced the client's markups in some cases by more than 6%. Through it all, Yoh has also consistently shrunk average bill rates all without sacrificing any talent quality.

In terms of program visibility, this is where the Yoh difference is clear. Each quarter and at request, Yoh provides a detailed report of the client's total cost savings and budget validation, with individual staffing reports customized to each manager's team. Yoh provides headcount reports, spending reports, overtime usage reports, time-to-bill, interview and new hire ratios, supplier spend, and total turnover. Plus, survey reports
give the "pulse of the worker" with new hire and exit interview insights to see where opportunities for growth and career enhancement lie. It's all a simple part of the Yoh MSP promise.

Even with a 12-year program, complacency is never an option. Each year, Yoh reviews its processes and procedures to ensure the structure, scalability, and visibility adapt to fit the client's ever-changing talent needs. If a program component needs to be altered, improved, or removed, Yoh works with the client to get it done.
Long-term client-vendor partnerships don't just happen. They come only when trust and reliability are central tenants of the relationship. The power of Yoh doesn't come when we say we're trusted. It's comes when we show it for 12 years and counting.