Lights, Camera...Paycheck: Payrolling For An Awards Show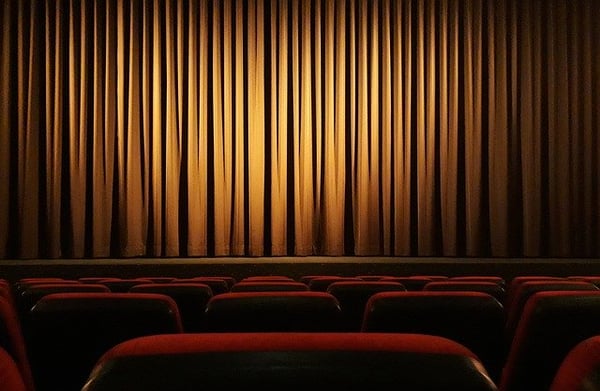 STRATEGIC ACHIEVEMENTS
ENSURED CORPORATE COMPLIANCE FOR EMPLOYEE DESIGNATION
UPDATED PAPER DOCUMENTATION TO DIGITAL PROCESSES
400+ ONBOARDED IN JUST 5 DAYS FOR 2 SHOWS EACH YEAR
100% COMPLIANCE WITH ONBOARDING REQUIREMENTS
WHAT YOH BROUGHT TO THE TABLE
Degree of Difficulty
7/10
No employee tracking methods
Chaotic environment
Bilingual staff and communications required
Short timeframe to onboard
The Dilemma
One of Yoh's clients, an entertainment and communications company, hosts two massive, internationally broadcast awards shows every year. In order to run shows on such a large scale, the company needs to onboard up to 400 people per show to complete the hundreds of jobs it takes to get it on the air. Oh, and they also need to pay them. That's where Yoh steps in.
The Strategy
With only 2-3 representatives on site, Yoh handles the onboarding of each of the nearly 400 contract workers that go into producing a single show. From musical performers and stage builders to show producers and equipment managers, Yoh gets employment documents signed, approvals met and organizes it all so no one misses a paycheck and the show goes off without a hitch.
The Impact
Thanks to Yoh, the shows are always beautifully produced and everyone who had a hand in it gets paid for the wonderful work they do. Yoh provides fast, accurate on-site onboarding for 400 people per show and with 100 percent compliance in onboarding requirements, Yoh continues to handle the process for the company year in and year out.
BROADCAST INDUSTRY FAST FACTS
279,300 industry employees
$35.38 average hourly earnings
$134.7 Billion annual industry revenue
$30 Million-plus cost to put on an awards show
When most people sit down on the couch and watch an awards show, they see the winners and the unfortunate losers. They see the stars they love (and sometimes love to hate) donning their beautiful dresses and slick tuxedos, waiving to the crowds of photographers and interviewers. They see a glamorous spectacle full of celebrities, bright lights, intricate set designs, incredible production value, and a four-hour running time.
What they don't see is the tremendous amount of work that goes into making all that happen.
So when a national broadcaster needs to put on one of these events, how do they make sure each person they need to make the show possible gets onboarded, knows their responsibilities and employment timeframe, and receives payment for the work they do? When some people are on location for a week and some just hours, who's going to ensure everyone is compliant and no one trips on the steps as they go to grab their paycheck?
In the category of Best Payrolling And Onboarding, the awards goes to…Yoh.
WELCOME TO THE SHOW
For a project that requires the onboarding of hundreds of workers in a non-office environment with dozens of moving parts for a wildly chaotic event, there is very little room for error. Each and every person brought on to help the show run smoothly needs to be onboarded and accounted for in just five days. There are the lighting people, the set builders, the camera crew, the group that puts down the red carpet. There are talent escorts who accompany the stars out of their limousines, down to the red carpet and into the interview and photo area. Yoh onboards the seat fillers, the makeup artists, and the orchestra that plays the walk-off music for those whose thank-you speeches are running a bit too long. For every single component that goes into making a live show run, Yoh is there to onboard and sign up those who make it happen. And we do it quickly.
Now, as the payrolling manager for these awards shows, Yoh doesn't handle the procurement of these workers, but rather is responsible for verifying the employment eligibility of each person hired and making sure that when an individual shows up for their first day, they know the procedures, fill out their I-9 form accurately, and can get paid for their work correctly and on time.
When Yoh first started managing payroll and onboarding for the awards shows, they ushered out paper documents and began using technology like DocuSign to minimize physical paperwork and prevent errors. And by using best-in-class time-recording and expense management system, the process for recording time, auditing, and sending paychecks is fast and accurate.
With 2-3 Yoh employees on site any time work is being done (all of whom are fluent in Spanish and English because of the specifics of the awards show), Yoh is always on-call and ready to get someone up to speed, whether they need to hook up a satellite to the production van or construct a set piece for the musical act occurring midway through the show. But with 40 or more managers on the client side, responsible for awards show travel, telecommunications, IT, construction, hospitality and more, keeping everything (and everyone) organized isn't easy.
While many managers try to notify Yoh in advance of who they're hiring in each department and send them to the Yoh folks to get onboarded, there are always those who slip through. Sometimes, it's up to Yoh to hunt down people wherever they may be on set and make sure they fill out all the forms that need to be completed.
There's a mariachi band waiting in the green room that needs to get their payrolling set up? Yoh will be there. Five production managers working in the satellite vans behind the theater haven't filled out their I-9s yet? Yoh will run over to make sure they do.
I NEED A YOH
As the client's largest payroll provider since 2001, it's safe to say the company has bought into the Yoh process. With 100 percent compliance in onboarding requirements (including helping those who fill out paperwork incorrectly), the client and contractors can trust there will be minimal to no disruption to payroll processes during one of its most chaotic projects of the year.
And because of the trusted relationship built over time, whenever the client has a need for a quick contract worker or a solution to a payrolling issue, they'll say "I need a Yoh." Building that reputation of trust, one in which the very word "Yoh" brings with it the feeling that everything will be OK, is something Yoh tries to bring to every client relationship. No matter the need, no matter how tall the task, Yoh will be there to get it done and get it done right.
Is your payrolling moment about to start? Give us a shout; we'll meet you on the red carpet.