PAVING THE WAY TO A NEW INDUSTRY ALONGSIDE A LEADING AMAZON AGGREGATOR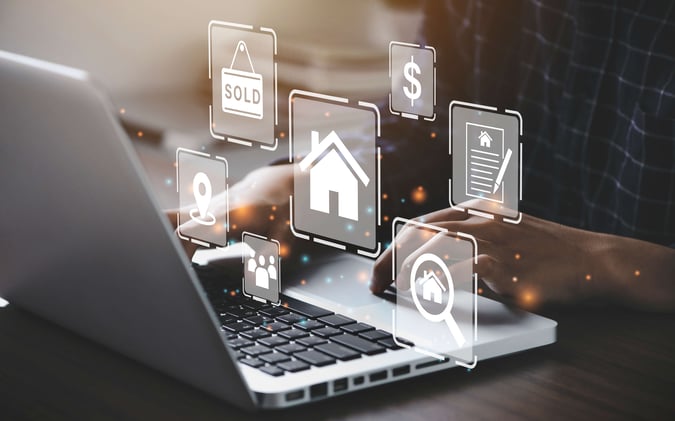 ROI BY THE NUMBERS
FULL BUILD-OUT AND IMPLEMENTATION OF OUR CLIENT'S ENTERPRISE PROJECT MANAGEMENT OFFICE (EPMO)
60+ PROJECT MANAGERS PLACED
OVER A 90%+ SUCCESS RATE IN FILLING MISSION-CRITICAL ROLES
50% REDUCTION IN INTERVIEW TIME AND TIME-T0-HIRE
WHAT YOH BROUGHT TO THE TABLE
Contractors and right-to-hire subject-matter experts (SMEs)
Hyper-growth model
The Dilemma
Our client, a Boston-based leader and driving force behind the FBA (Fulfillment by Amazon) industry, aims to transform some of the internet's top brands into household names. As a cloud-native shop, their business model revolves 100% around data stored in the cloud. Overall, the company sits on the bleeding edge of technology, with a major focus on attracting tech-innovative, "new-world" clients and organizations. As an Amazon aggregator, their mission is to build up their ever-growing portfolio of Amazon sellers and help them market their products better.
Brought in directly by the client's CTO and Head of Cyber Security, Yoh was initially tasked with helping scale their IT department. However, not long after initiating our program, an enormous round of funding kicked our client into hyper-growth mode and led to a massive hiring push. They received over $2B in funding due to the FBA industry gold rush, which accelerated their business growth overnight. The company's executives suddenly had to meet the business demand and scale up very aggressively. With pressure to utilize funding quickly and efficiently, they turned to Yoh for support.
Yoh brought to the table direct access to key SMEs and began strategizing on how to help tactically recruit, vet, and place the necessary resources. It was mission-critical to hire resources who fully understood the challenges and opportunities a unicorn start-up presented. Our Recruiters would also have to sell candidates on the uncharted waters of the FBA industry, including the opportunity, benefits, and potential of working in such a new space.
The Strategy
Yoh got right to work, supplying the client with world-class contractors and right-to-hire candidates across various departments. Yoh's Account Representative worked hand-in-hand with key decision-makers in the client's IT, Legal, Supply Chain, Finance, Marketing, Ad Tech, and Creative departments. The ultimate goal was to help build and scale our client's EPMO in the areas of Cloud Engineering, DevOps, and Enterprise Systems that include Salesforce, Netsuite, Supply Chain, Cyber Security, and more.
Ultimately, Yoh offered a quicker way to hire, which was pivotal to the immediate demand for support across the client's organization. Yoh cut the interview time in half – down from seven necessary interviews to bring on a full-time (FT) employee to only two or three interviews to place right-to-hire candidates. Our client also needed both technical SME and Project Management (PM) support to build out their EPMO. We placed 60+ Project Managers (some even turning into Program Managers) with over a 90% success rate in filling all mission-critical roles. We also assisted in putting the right documentation and methodologies in place to support their EPMO.
The Impact
From rapid-growth to a tried-and-true model! We placed essential resources who were both excellent at their jobs and had a passion and interest in the industry, technology, and innovation. We worked alongside internal and external partners to ensure the successful execution of the operational and strategic goals of our client's supply chain, technology, EPMO, etc.
The key to our growth and success was our collaboration with our client to design and implement a roadmap to enable robust workflows and greater automation. After this major partnership with an industry-leading Amazon aggregator, we understand the rapidly-growing market in which those within the FBA space live. With a very high success rate of 90% in filling our client's roles and the ability to cut time-to-hire in half, we have the bandwidth and know-how to successfully implement similar solutions for other major players within this space. While every company comes with its own unique set of issues, working with an agile partner who knows your business inside and out is the key to success.
INDUSTRY FAST FACTS
There are 9.5 MILLION Amazon sellers globally. (SellerApp, 2022)
AROUND 94% of Amazon sellers use Fulfillment-by-Amazon or FBA. (JungleScout, 2021)
Since April 2020, Amazon aggregators have collectively raised $10.9 BILLION in funding. (Marketplace Pulse)
There are 80+ AMAZON AGGREGATORS today.
FBA'S EVOLUTION
Fulfillment by Amazon (FBA) is a service that helps businesses grow by providing access to Amazon's supply chain and logistics network. As businesses send products to Amazon fulfillment centers and customers purchase their products, Amazon handles the receiving, packing, shipping, customer service, and product returns and exchanges for those companies. Ultimately, FBA offers a major benefit to small businesses and companies with limited fulfillment and service capabilities. While FBA has been around for nearly a decade, its popularity really took off towards the beginning of 2020.
In 2020, COVID-19 massively impacted the FBA business and served as a driving force behind its rapid growth. The Great Resignation, which is also tied to COVID, impacted FBA in many ways, as people left their jobs pursuing new and exciting opportunities. Amidst this, careers were reinvented within retail organizations, and priorities pivoted to match the new demand for digital commerce. Almost every retailer had to adjust their marketplace strategy to match a multichannel or omnichannel approach, with varying strategies from merchant to merchant. Now, while some are still figuring out how to mitigate the pandemic's impact on their business, the majority ended up switching gears entirely to focus primarily on e-commerce sales.
AMAZON AGGREGATORS: THE RISE OF A BRAND NEW INDUSTRY
Because of the significant shifts in the way businesses conduct sales, Amazon aggregators stepped up to the plate to help. For Amazon aggregators, the ultimate goal is to buy and expand their portfolio of profitable Amazon third-party sellers to help them market their products better. Their inception gave rise to a whole new industry and business model aimed towards lifting smaller and less-established companies up. Amazon aggregators (such as our client) played a major role in how businesses shifted to a multichannel or omnichannel model during a time when everything suddenly went virtual.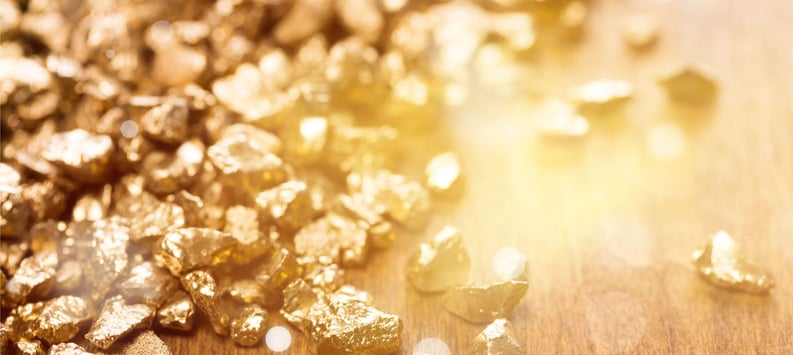 THE FBA GOLD RUSH
Amazon FBA businesses have been investing in e-commerce brands built on platforms like Amazon and eBay, making up close to two trillion dollars combined. According to Marketplace Pulse, companies that attempt to acquire Amazon-native businesses have collectively raised $10.9 billion in funding since spring of 2020. While there are over 80 active aggregators, a few like our client have received the majority of the capital. Our client, the number one company in the industry, raised their total funding to more than a billion dollars to acquire FBA businesses.
THE FUTURE OF FBA & THE AMAZON AGGREGATOR INDUSTRY
The FBA service model and Amazon aggregator industry are forecasted for continued growth in the coming years. As companies work towards better understanding how they fit into today's digitally-focused world, they will inevitably pivot and revamp their strategies to focus heavily on the digital space. Successful third-party sellers on Amazon will continue to reap the benefits that Amazon aggregators offer, resulting in increased ROI for their brands. On the same note, consumers will continue to benefit from Amazon aggregators acquiring top third-party sellers.
We can expect to see massive amounts of capital disruption coming out of the FBA and Amazon aggregator spaces in the coming years. The opportunity for Amazon or marketplace aggregators is clear. Successful aggregators will be the driving force behind the future of retail and work towards building an infrastructure that can support an omnichannel digitally-driven market.