BACK-END SIMPLICITY, FRONT-END EXCELLENCY: A BUSINESS CASE FOR A BETTER B2B SITE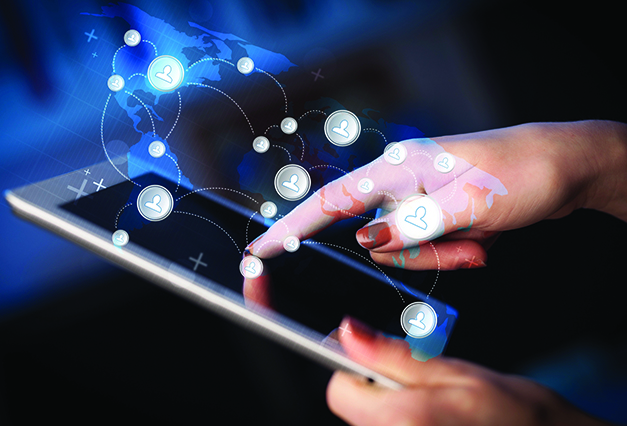 STRATEGIC ACHIEVEMENTS
SUCCESSFULLY MANAGED INTEGRATION
CREATED SEAMLESS INTUITIVE E-BUSINESS CHANNEL
REESTABLISHED E-BUSINESS LEADERSHIP POSITION
WHAT YOH BROUGHT TO THE TABLE
Degree of Difficulty
7/10
Website in need of total overhaul
Short timeline to completely reestablish business
Installing agile methodologies in waterfall environment
The Dilemma
Yoh's client, a giant in the international telecom industry, owned a B2B e-commerce website where it sold its wireline services to companies across the globe. The site was nearly impossible to navigate, had constant issues, and received negative feedback from clients regularly. At risk of losing customers because of the website's shortcomings, the telecom company hired Yoh to ensure a smooth process in building a new website, launching it, and providing metrics of progress at each step of the way.
The Strategy
Approaching the project with a business focus, determining what the core of the client's customers issues were, and how their experience could be improved, Yoh's agile teams worked with the client to completely rebuild its e-commerce website from the ground up. Without completely disabling the website, no customer issue would be ignored and no client need or request would be forgotten during the revision process.
The Impact
Yoh made certain its agile processes were integrated seamlessly into the client's existing waterfall methodology and kept each phase moving despite installing a new website while also maintaining existing infrastructure. The website launched with an approach designed to solve customer issues, to be easily navigable and to make simple the process of doing business with Yoh's client.
TELECOMMUNICATIONS INDUSTRY FACTS
$2.1 TRILLION total telecom industry revenue in 2014
$673 BILLION expected size of global wireline telecom services market by 2017
860,000-PLUS telecommunications industry employees
16 MILLION fiber optic network subscribers
3 TELECOMMUNICATIONS corporations in Fortune 50
When it comes to e-commerce, it's typically always the consumer site that's the pretty one, full of engaging content and all the bells and whistles that make it an enjoyable buying experience. When the site is publicly facing, seen by potentially millions of people per month and bringing in revenues far beyond that, the site needs to be that way. Otherwise, customers will go to another source to find their products or services.
And therein lies the problem. While these consumer, B2C-only sites get all the attention from marketers and business leaders, more often than not the B2B sites get left in the dark ages. Loaded with out-of-date features and a clunky user experience, these websites, seen by just a few thousand of the same individuals per year, get put on the back burner, even though the revenues they bring in aren't too far off that of the consumer site.
Facing the potential of losing existing business or future business opportunities because of the outdated nature of its B2B wireline telecommunications services site, Yoh's client, a global leader in the telecom space, called for help. It needed Yoh to make sure that this new site reestablished the company as a leader in the space by transforming its digital experience for enterprise business customers to be effortless, immediate and empowering.
A tall order, no doubt, but as always Yoh has the agile expertise to manage such a critical project, work with the back-end development talent and deliver the client not just a new website, but one that examines and delivers a better customer experience from the inside out.
Connecting Wirelines to Bottom Lines
In its simplest terms, Yoh's client's existing website was designed to help their customers manage their wireline services. From installing and maintaining wire networks, to assessing inventory, changing services, billing and more, the website was the place more and more of the client's B2B customers were going for its products and service. Call center ordering and customer service was, as it is almost everywhere, falling in favor of quick, simple ecommerce ordering and service management.
So when this telecommunications giant decided it was time to upgrade its existing wireline B2B e-commerce website, it wanted to make sure that it was designed and managed with business goals in mind. Without the expertise in place to assure this was done, it hired Yoh and its agile teams to oversee the project.
When others may have simply looked at similar, sharp-looking sites and based designs and overall user experience off of those flashy examples, Yoh analysts took a different, business-focused approach. With 15 to 20 analysts overseeing the website development project at its peak, they started by looking at the core reasons why the customer visits the website, what they're looking to get out of it, and ensured the site was developed to create an experience that would increase the business's bottom line. Not only would the new website be replacing the old one, but Yoh was in charge of helping increase the client's digital footprint in the space by 30 percent or more.
To make sure that was possible, Yoh managed the relationship between website developers and the client's project leads and installed its agile methodology to expedite the site development and address issues on the fly.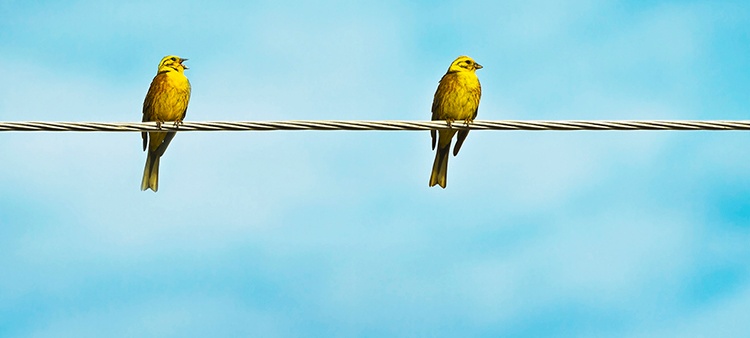 Bringing Calm to the Chaos
Implementing agile processes in an environment with no specific methodologies in place can be a challenge. But simultaneously integrating agile processes into an existing waterfall methodology without sacrificing efficiency or quality requires a special kind of project manager (one you can only find at Yoh).
With two very different strategic approaches being used on the same project, Yoh analysts work as a kind of professional translator, merging agile and waterfall methodologies to keep the wheels turning on the agile side, while keeping IT partners informed of project requirements as they're coming down the pipeline. In essence, Yoh teams were focused on understanding needs from the development team, determining what priorities are, and why something is being made a priority, and then translating those needs to the client's project leads to help them understand the requirements, why they are needed, and what is being done to resolve them.
It may appear complicated on its face (and it is), but it's a crucial step in bringing peace of mind to both sides of the project.
An Ongoing Process
While the full project, complete with all updates and bugs fixed, will take some time to finalize and implement with all customers, the early assessment has been a resounding success.
First-person reports have praised increased user engagement, greater intuitiveness, and ease-of-use. Most importantly, the client is now receiving never-before-seen feedback on the site to make better, more informed business decisions. From what the next set of products should be, to why volumes may be higher or lower in call centers, the client can quickly discover how business strategies may need to be shifted to account for fluctuating customer desires. By overseeing the project from a strategic business approach, Yoh is providing valuable input on the overall road-mapping process and helping the client boost its bottom line.
It would have been easy to contract a company to develop a B2B e-commerce website that looked pretty and sparkly…but made little business sense and failed to address customer needs, With Yoh as its partner, the client received a website that delivered both immediate bottom-line impact and continuous feedback for future adjustments.
At Yoh, we're focused on getting you where you want to be just as much as how we get there. Let us show you why.