ACCESS TO TALENT: FINDING IDEAL CANDIDATE AND THE PERFECT FIT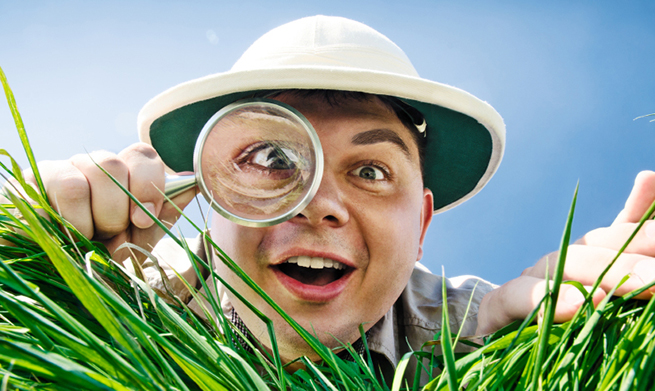 THE CERTIFIED RECRUITER PROGRAM
With its proprietary 12 week training program, Yoh certifies each of its recruits by preparing them with the most comprehensive recruitment training available, including a variety of tools, sources, programs and tricks-of-the-trade to make them some of the best recruiters in the business. After completion of the Yoh Certified Recruiter (YCR) Program, recruiters are prepared to recruit in any industry, any sector, and for both permanent and temporary positions. Even the most seasoned recruiting professionals find the YCR Program teaches them entirely new techniques that previous experience and agencies had not.
WHAT YOH BROUGHT TO THE TABLE
Access to Ideal, Hard-to-find talent
Beginning-to-end candidate discovery and placement
All-hours flexibility
DEGREE OF DIFFICULTY
7/10
Limited talent pool
Initially hesitant candidate
Complex role
The Dilemma
A national leader in semiconductor solutions for the wireless and broadband communication industries needed to fill a high-level, permanent role which demanded a niche skill set, tightly narrowing the potential talent pool. Once Yoh identified the ideal candidate, another hurdle arose when he expressed initial hesitation about leaving his current position – and hadn't updated his resume in more than a decade.
The Strategy
Working nights, weekends and outside normal business hours, the recruiter researched the intricate necessities of the role. With this insight, our recruiter was able to identify the individual best suited for the role. After helping the candidate to rebuild his resume, Yoh's recruiter worked diligently to manage the entirety of the hiring and negotiation process as the potential recruit expressed doubts about the opportunity.
The Effect
We delivered the perfect candidate to fill a highly detailed and specific role. The recruit landed a new, fulfilling job and received the title, compensation and bonus structure he required to leave his existing position.
THE YOH RECRUITING PACKAGE
TARGETED SKILLS SOURCING
NETWORKING SKILLS QUALIFICATION
COMPANY SPECIFIC SCREENING
CULTURAL FIT
REFERENCE CHECKS
INTERVIEWS
MARKET EXPERTISE
With more jobs today in the digital and technical fields requiring specific skills, experience, expertise and education, finding a perfectly suited individual to fill a highly specified role isn't as easy as it once was. Finding access to this often hidden talent now requires that the recruiter have nearly as much knowledge of the field as the individual being sought to fill the position.
At Yoh, our certified recruiters not only find candidates for a position, they find the candidate – no matter where this talent may be hiding or how difficult it may be to find. Such was the case with our recruiter Aleks and the way he searched for and secured talent for a very niche role — while also tackling challenges presented by an uncertain recruit.
Finding Talent in the Rough
Typically, recruiters are well-versed in the field in which they're looking for candidates – as is the case with Aleks and the variety of computer engineering roles he typically fills. However, many technical and digital positions today require specific skills and expertise that often did not exist or weren't well-known only a few months ago.
To ensure he would find the ideal candidate to fill this permanent position, Aleks took a research "deep-dive" and identified the specific software engineering skill set and experience relative to the development of microchips for network servers as well as the qualifications and recent history such a position entails. He worked, in a short timeframe, to ensure that his knowledge of the role he was looking to fill was deep enough to effectively discuss topics relevant to the recruit and the client.
After nearly four weeks of hunting and dozens of outreach calls, Aleks pinpointed the perfect candidate, P*. Though P hadn't even considered leaving his current employer, Aleks was able to convince him that this role would be very competitive in terms of compensation, title and responsibilities.
The only problem was P didn't have a resume prepared…and hadn't made one in more than 10 years. That's where Aleks took charge.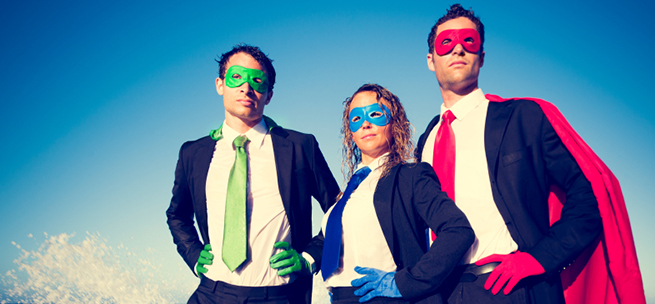 Resume Excavating
Though P was highly qualified for the open position, he hadn't produced his own a resume in over a decade. Further complicating matters, he earned his bachelor's degree in India nearly 30 years ago, making the discovery of his transcripts and applicable coursework an extremely difficult find.
A rarity in the industry, Aleks took the lead in finding P's transcripts and built his resume completely from scratch. After much in-depth searching, Aleks eventually found P's transcripts, and developed a completely new resume for P based on his previous experience, patents, publications, awards and the technical details of the job. He was the perfect candidate – and his resume had to show it. Recruiter and recruit went back and forth for days until they got a final version both thought fully exemplified P's history and qualifications for the role, and the resume was submitted.
Managing the Process
Despite repeated assurances from Aleks that the role would check each of the recruit's requirement boxes, P was still skeptical that the compensation wouldn't be up to his standards and his title would be a downgrade professionally.
To mitigate P's concerns, Aleks took call after call – on nights and weekends and even during Aleks' vacation – to discuss the position. This would be an opportunity to work on cutting-edge technology, one that P would eventually realize was perfectly suited to his skills and experience.
Throughout each step of the process, Aleks and other Yoh representatives worked with leadership to determine if exceptions could be made to get P a title more appropriate for his experience and better compensation. In the end, Yoh helped secure the highest possible compensation and additional benefits.
Recruiters can only control so many aspects of the hiring process. Aleks did all he was tasked with — and then went a step beyond – to ensure both P and the hiring organization were comfortable and satisfied. He conducted advanced research, took calls at all hours and places, built a resume from the ground up, and acted as a moderator and pacifier for both parties throughout. This dedication earned Aleks not only the trust of the hiring organization, which swiftly decided to continue its relationship with Yoh, but P as well. The two are in touch regularly to this day.