Facilitating Niche Technical Hiring & Enabling Growth for a Broadcast Media Technology Company
ROI BY THE NUMBERS
10+ permanent placements.
Supported the company's growth from 50 to 75+ over 2 years.

WHAT YOH BROUGHT TO THE TABLE
Expertise in a niche technology area
Qualified contractors.
Subject-matter experts that thrived in an innovative, entrepreneurial company culture.
The Dilemma
A London-based startup, specialised in broadcast media technology intellectual property for high-performance computation video coding software, faced a challenge. To remain at the forefront of innovation, the company recognized the necessity of expanding their team with skilled Research Engineers capable of developing cutting-edge signal processing algorithms. However, the task of recruiting and hiring such specialised talent proved to be an obstacle for the startup, given their limited internal resources.
Operating within a niche sector of technology, the company understood that finding engineers with the right technical skill set and adaptability to flourish in a startup's dynamic and collaborative environment was paramount. In light of these requirements and the pressing need to scale their workforce, the startup sought external assistance and turned to Yoh for their expertise and support in the recruitment process.
With Yoh's guidance, the company aimed to identify and onboard exceptional Research Engineers who would not only contribute to the development of innovative solutions but also seamlessly integrate into the startup's entrepreneurial culture, driving the company's growth and success in the competitive landscape of broadcast media technology.


The Strategy
Yoh's UK team executed a comprehensive strategy to meet the client's needs. They began by demonstrating their expertise in GPU Development and highlighting their capabilities to the client. Additionally, they invested time and effort in building strong relationships with key personnel in the company, including technical leads and stakeholders from HR and Operations. Multiple visits to the client's headquarters allowed them to immerse themselves in the client's organisational culture and processes, ensuring that their hiring efforts aligned seamlessly with the client's values and goals. This approach enabled them to understand the client's specific technical requirements, positioning Yoh to offer tailored solutions.
To find the right talent, Yoh began an extensive talent search that spanned across industry and academic organisations worldwide. Their goal was to identify Ph.D. qualified specialists with the necessary skills and expertise to support the client's unique demands. Through this meticulous process, Yoh aimed to bring in top-notch Research and Development (R&D) candidates.
In the end, Yoh successfully recruited and placed over 10 highly skilled candidates in various roles, including Video Research Engineers, GPU/GPGPU Development Engineers, C++ Software Engineers, HPC Software Engineers, Embedded Software Engineers, Integration Developers (FPGA, web application, and mobile applications), and Automation Test Engineers. All new hires were strategically onboarded as permanent placements and seamlessly integrated into the startup's team.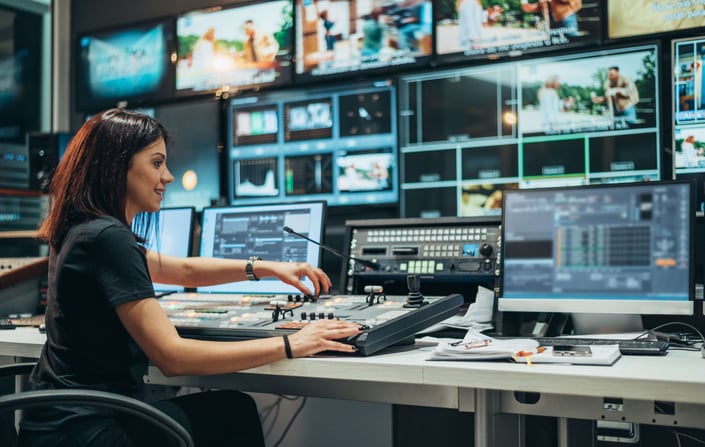 The Impact
Yoh's support in identifying and hiring talented R&D candidates had a significant impact on the client's business. First and foremost, it facilitated product development. This infusion of skilled and innovative professionals brought fresh ideas and expertise, contributing to the successful realization of the client's project.
Furthermore, Yoh's partnership with the startup led to remarkable employee growth over the span of two years. Thanks to Yoh's strategic recruitment efforts, the client's internal employee base expanded from 50 to over 75 employees. This substantial increase in the workforce not only added manpower but also brought in specialised skills, expanding the company's capabilities and fostering a culture of continued growth and success.
Looking ahead, Yoh envisions an ongoing and fruitful collaboration with the client. With their commitment to providing high-quality talent, Yoh is enthusiastic about driving further success and momentum for the startup. Yoh's support not only met the client's talent needs effectively but also laid a solid foundation for a promising future of innovation, growth, and mutual success.


INDUSTRY FAST FACTS
• 18% of the UK working population work in engineering. (Source)
• At least 15% of the working population of every UK region are in engineering jobs. (Source)
• Total UK R&D expenditure is forecast to increase at a compound annual rate of 1.7% over the five-year period through 2022, to reach £37.8 billion. (Source)