Elevating Creative & Marketing Success: Supplying Consultants to a Reputable Health Insurance Giant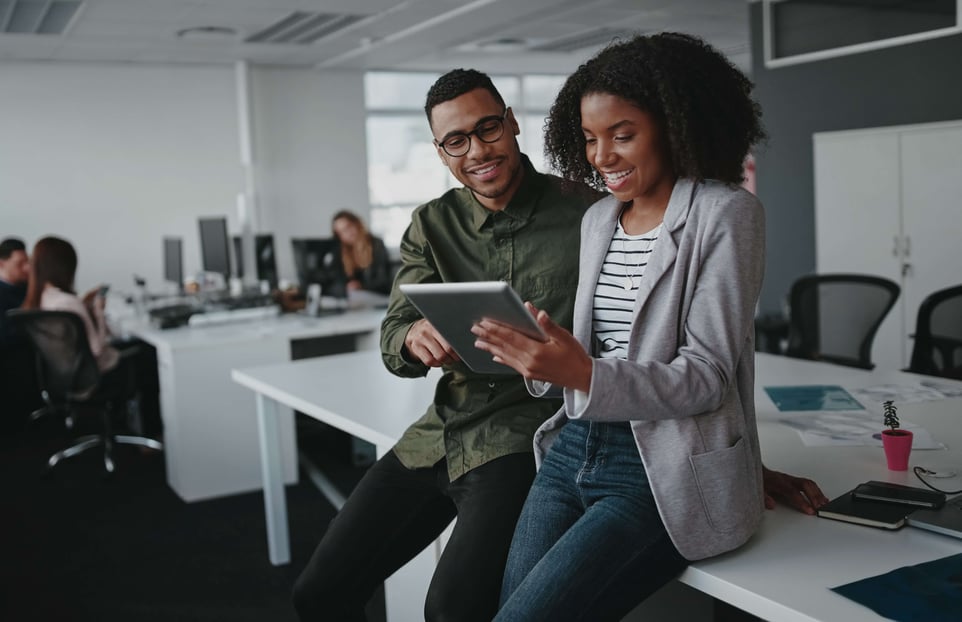 ROI BY THE NUMBERS
3 CREATIVE AND MARKETING CONSULTANTS PLACED
16-YEAR DEDICATED, CLOSE-KNIT RELATIONSHIP BETWEEN INTERNAL STAKEHOLDERS

WHAT YOH BROUGHT TO THE TABLE
Creative & Marketing Subject-Matter Expertise
Consulting Support
Cross-Sector Services & Relationships
The Dilemma
A prominent US health insurance company, dedicated to enhancing healthcare and wellness through innovation, sought assistance from Yoh. Yoh's Philadelphia team has forged strong relationships with the company's key decision-makers since the late 2000's. In parallel, Yoh's Healthcare team has consistently supported the company's resource needs since 2015, successfully filling roles such as Registered Nurse Case Managers, Hedis Registered Nurses, Medical Coders, and Medical Coordinators.
In 2023, Yoh explored a new opportunity to assist the client with their technology and creative and marketing endeavors. Leveraging their established rapport with the client, Yoh's Philadelphia team seized this opportunity. The new lead within the client organization, although relatively new to his role, recognized the potential for collaboration with Yoh. While it became evident that they didn't currently require technology talent, they had a significant demand for creative and marketing expertise, an area where Yoh had a strong track record. Yoh was introduced to another hiring manager within the organization, who outlined their specific needs for creative and marketing resources.
Yoh's client encountered three main challenges in finding qualified creative and marketing candidates: 1) they needed individuals with hybrid skills, 2) initially required candidates to be vaccinated (a criteria that was later removed), and 3) preferred candidates within the tristate area. Struggling to find the right candidates internally, the client turned to Yoh for assistance, recognizing Yoh as the ideal partner for the job.


The Strategy
Yoh embraced a strategy rooted in their creative and marketing expertise. The goal was to identify, vet, interview, and place highly skilled subject-matter experts (SMEs) quickly. Remarkably, Yoh achieved this within a few weeks, providing the client with three highly capable consultants who could seamlessly integrate into their operations. Ultimately, Yoh placed a Senior Graphic Designer, Marketing Solutions Consultant, and Corporate Communications Manager with their client.
One of the initial challenges Yoh encountered was finding local candidates who were willing to work on-site, a unique demand in the post-pandemic work landscape. Yoh tackled this challenge head-on by methodically identifying candidates who valued in-person networking and connections, aligning them with the client's needs. Today, all three Yoh consultants effectively split their workdays between being physically present at the client's Philadelphia office and collaborating virtually.
Thanks to Yoh's extensive history with the client and its longstanding support in the healthcare sector, Yoh could expertly tailor a recruitment strategy that met the client's specific needs. This personalized approach not only bridged the talent gap for the client but also cemented a stronger working relationship between the two organizations.


The Impact
The impact of this collaboration has been overwhelmingly positive. The client-partner relationship remains smooth and productive, with both companies committed to nurturing relationships with existing and new stakeholders. The consultants placed by Yoh have seamlessly integrated into the client's operations, achieving success in their respective roles.
From the start, Yoh aimed to serve as a versatile talent partner for their client. Their success demonstrates their ability to adapt and meet their clients' changing needs, particularly in diverse industries such as insurance, finance, healthcare, creative and marketing, and information technology. Through their flexible engagement model, Yoh strives to position full-time employees (FTEs) alongside their consultants, expanding and enhancing the depth and scope of their support.
Looking ahead, Yoh is enthusiastic about expanding their support further into the client's creative and marketing talent needs. Additionally, they envision exploring opportunities to expand their involvement in the client's business, potentially venturing into the technology and finance and accounting sectors as needs arise.


INDUSTRY FAST FACTS
• The Global Health Insurance industry is expected to grow at a Compound Annual Growth Rate (CAGR) of 4.30% over the forecast period 2023-2030. (Source)
• In 2023, the Health Insurance industry in the US employs more than 500,000 individuals. (Source)
• As of 2023, 12.7% of full-time employees (FTEs) work from home, while 28.2% work a hybrid model. (Source)